Recycling right – busting a few plastic recycling myths
09/12/2022 12:52pm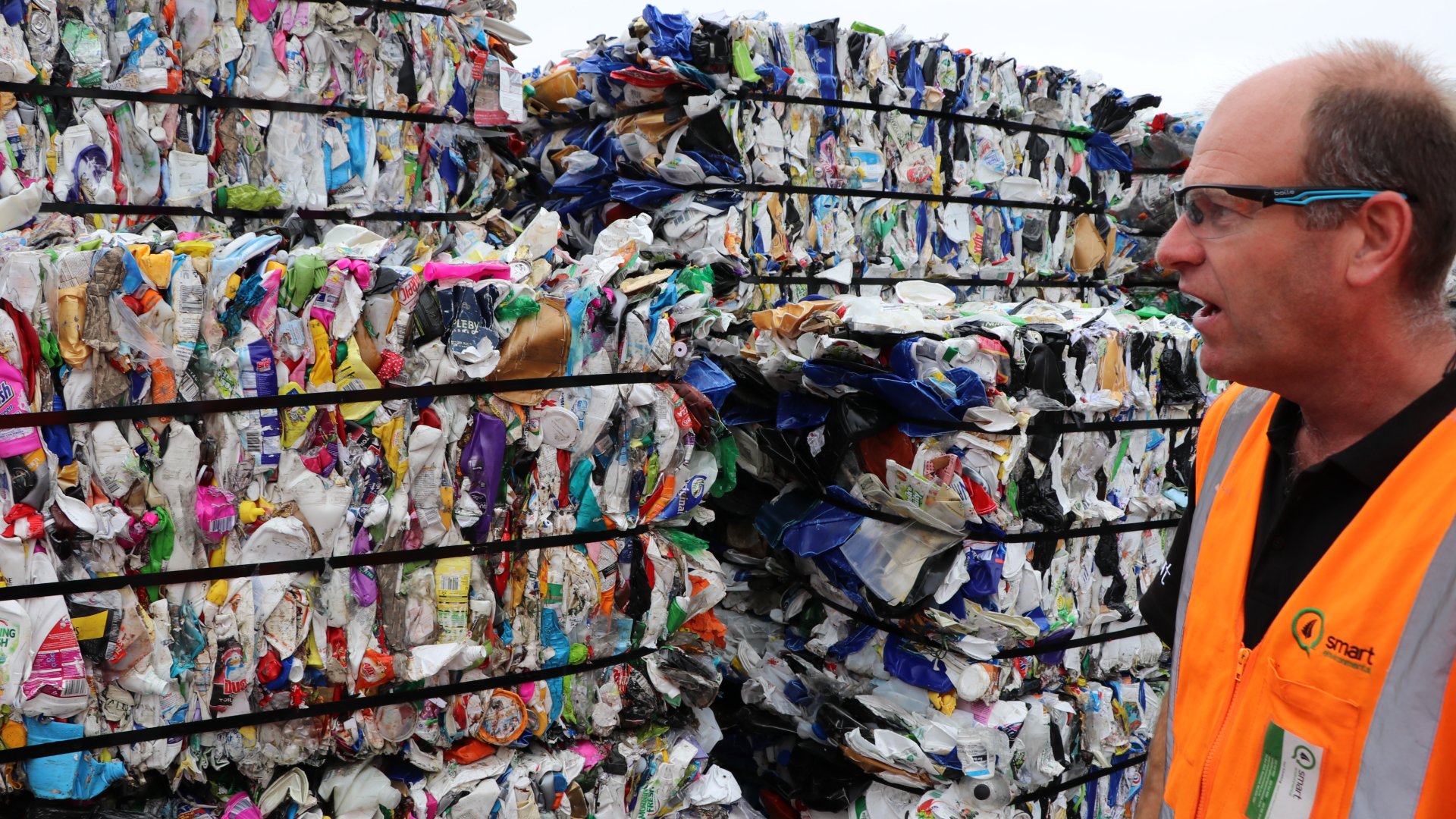 The region's Rethink Waste team receives questions from the public about plastic recycling on a regular basis. To get answers, we decided to go right to the centre of operations to chat with Yuri Schokking, National Resource Recovery Manager for Smart Environmental and boss of the MRF (Materials Recovery Facility).
The MRF in Richmond services Nelson City and Tasman District Councils and is one of the largest of its kind in the country, processing an average of 5.5kg of plastic per person per year in our region. Plastics are sorted and baled at the MRF, before being transported to New Zealand recyclers such as Flight Plastics and used to make new plastic containers.  
Q: How clean does recycling need to be – does it matter if there's a bit of food left in containers?  
A:. Food waste can lead to recyclers rejecting plastics so it's important that people rinse plastic containers clean. And no, we don't wash them as we don't have that equipment, so if food is left in, it gets pretty smelly!  
Q: What about lids and spray nozzles?  
A: Lids and spray tops should be removed and binned. This is because they fall off and jam the sorting equipment, and trap food or liquid in containers which leads to contamination. We'd rather get the bulk of recycling right by leaving lids out. 
Q: So anything made of plastic can be recycled? 
A: If it's a rigid plastic container and it's got 1, 2 or 5 stamped on it, then it can be sorted at our MRF to be sent to recyclers for recycling. Plastics 1, 2, & 5 make up the majority of the containers we purchase from the supermarket.  
Big items, soft plastics, and items made out of more than one plastic can't be sorted locally in our kerbside system and sent on for recycling. If you can't see a number, or it has number 3, 4, 6 or 7 on it – unless you can reuse it, it goes in the rubbish bin. The government is phasing out some of these plastics to make it easier for everyone, and you might want to consider checking that the products you are buying are sorted locally AND recyclable – unless you are planning to reuse them.  
Q: What are soft plastics? 
A: If you can scrunch a piece of plastic in your hand then it's soft plastic and it cannot be sorted at the MRF. The Packaging Forum has a scheme to get soft plastics collected and remade into items such as fence posts. They don't have drop-off bins in our region yet, but you can buy pre-paid courier bags for soft plastics at NZ Post shops. 
To wrap up (pun intended), the best and first choice is packaging we can reuse. But if we can't reuse, recycling right is the next best thing. If you have any more questions (or would like to subscribe to the Rethink Waste Whakaarohia newsletter), email rethinkwaste@ncc.govt.nz. You can also find heaps of information on the recycling sections of the Nelson City Council and Tasman District Council websites.