Ride to the beach in the Tāhuna Summer Beach Bus
15/12/2021 11:48am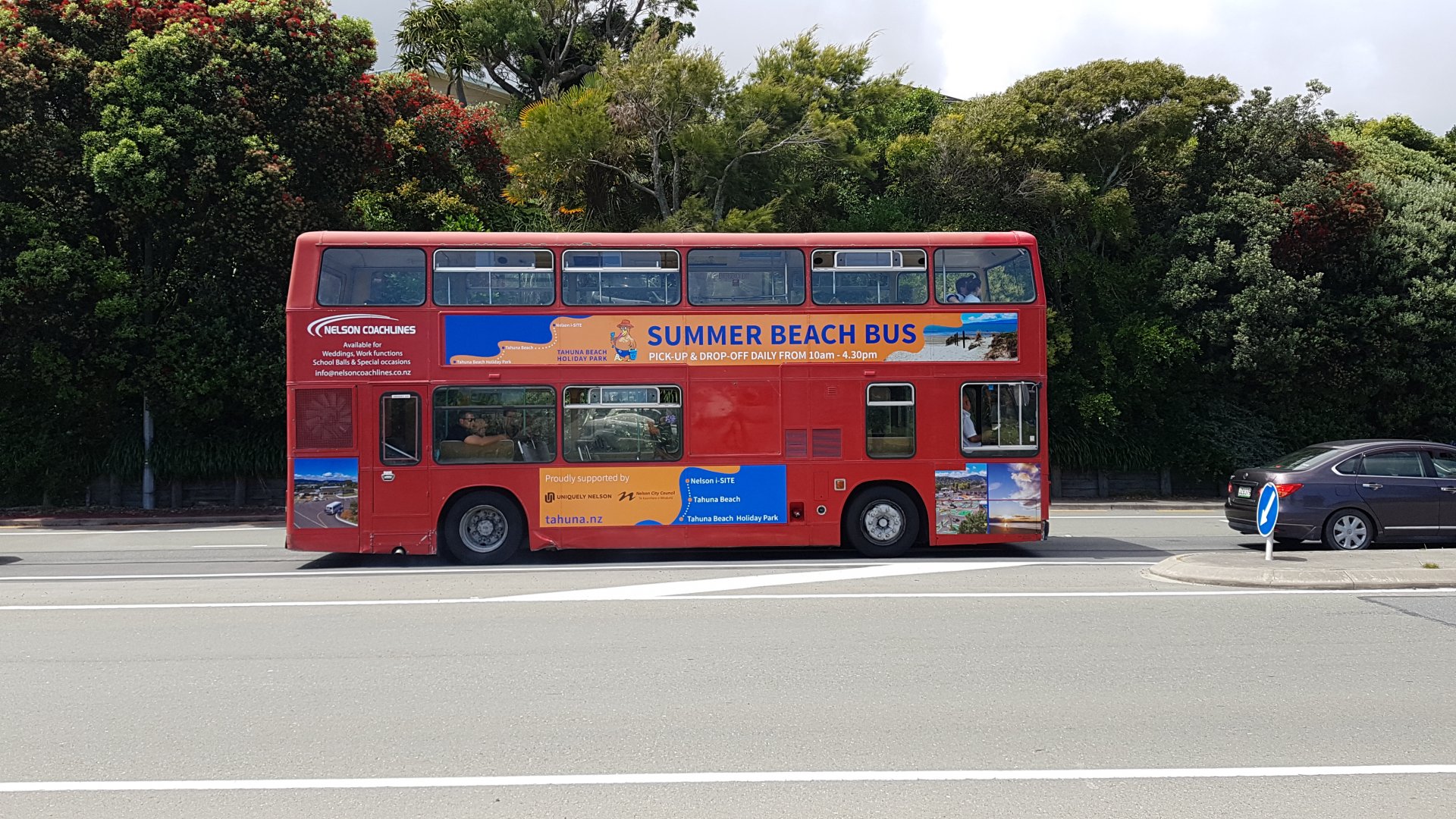 If you are heading to the beach this summer, why not take the Tāhuna Summer Beach Bus.
The chance to ride around Nelson's stunning coastline in a double-decker bus is back, with the service running regularly every day from Monday 27 December until Monday 31 January (including public holidays).

The bus departs from either Tāhuna Beach Holiday Park or Nelson i-SITE (Trafalgar Street bus stop), stopping at Tāhunanui Beach in each direction. 
The cost is just $3.50 for adults and $1 for children each way.

Vaccine passes are not required to ride. Please wear a mask while onboard. Payment is by cash only and group discounts are available.

Timetable:

Nelson i-Site to Tāhunanui Beach Holiday Park: 10:00, 11:00, 12:00, 14:00, 15:00, 16:00

Beach at Bisley Walk to Tāhunanui Beach Holiday Park: 10:10, 11:10, 12:10, 14:10, 15:10, 16:10

Tāhunanui Beach Holiday Park to Nelson:  10:30, 11:30, 12:30, 14:30, 15:30, 16:30

Beach at Bisley Walk to Nelson: 10:32, 11:32, 12:32, 14:32, 15:32, 16:32