Sewer renewals with less disruption
18/04/2019 8:32am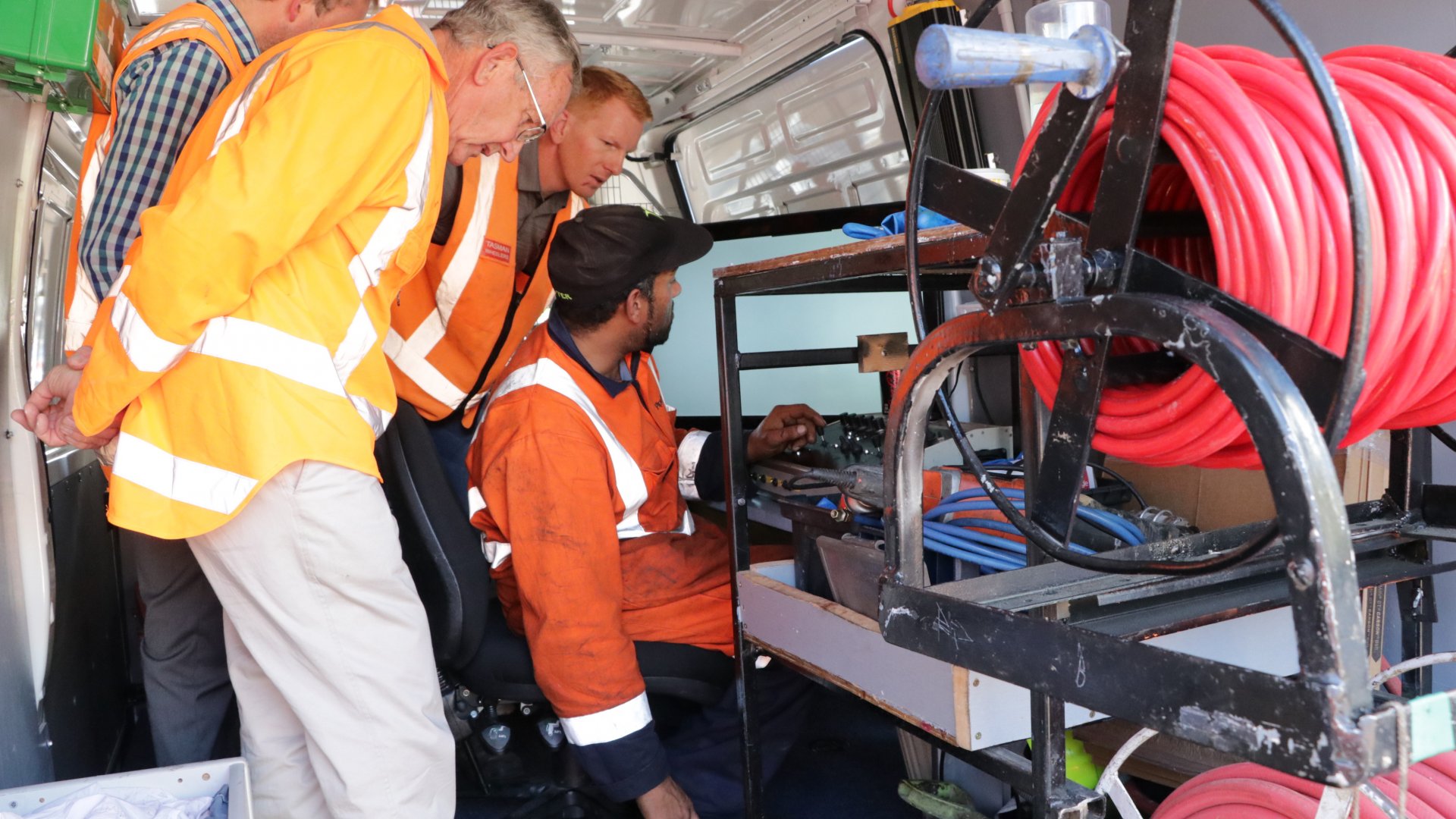 Work has been underway around Nelson to renew and rehabilitate the ageing parts of our sewerage network.
This project involves tackling sections of Hardy Street, Achilles Avenue, Wakatu Lane, Halifax Street, Collingwood Street and Bronte Street.

The work is being done using a trenchless liner method called Cured-In-Place-Pipe (CIPP), which Chair and Deputy Chair of the Works and Infrastructure Committee, Stuart Walker and Mike Rutledge recently visited saw in action when they visited the work site.


Here's a brief outline of the methodology:
Gain access to the existing manholes or access points along the pipeline. Inspect the pipeline section between the two access points, using a CCTV camera.
Clean the section of pipeline with a high pressure water jet and remove any obstructions.  Install a flexible liner down the section of pipeline.
Expand the liner to fit firmly against the existing pipeline. This is done using either water or air pressure. Once the liner has set, the pressure is released.
Reconnect any house/building laterals that drain into the pipe.
The completed liner will ensure a watertight pipeline for the next 50+ years without the need to dig-up the road, minimising disruption to residents and businesses.
This method is proving to work effectively at these and several other sites around Nelson.