Shine Nelson Shine
12/07/2021 4:03am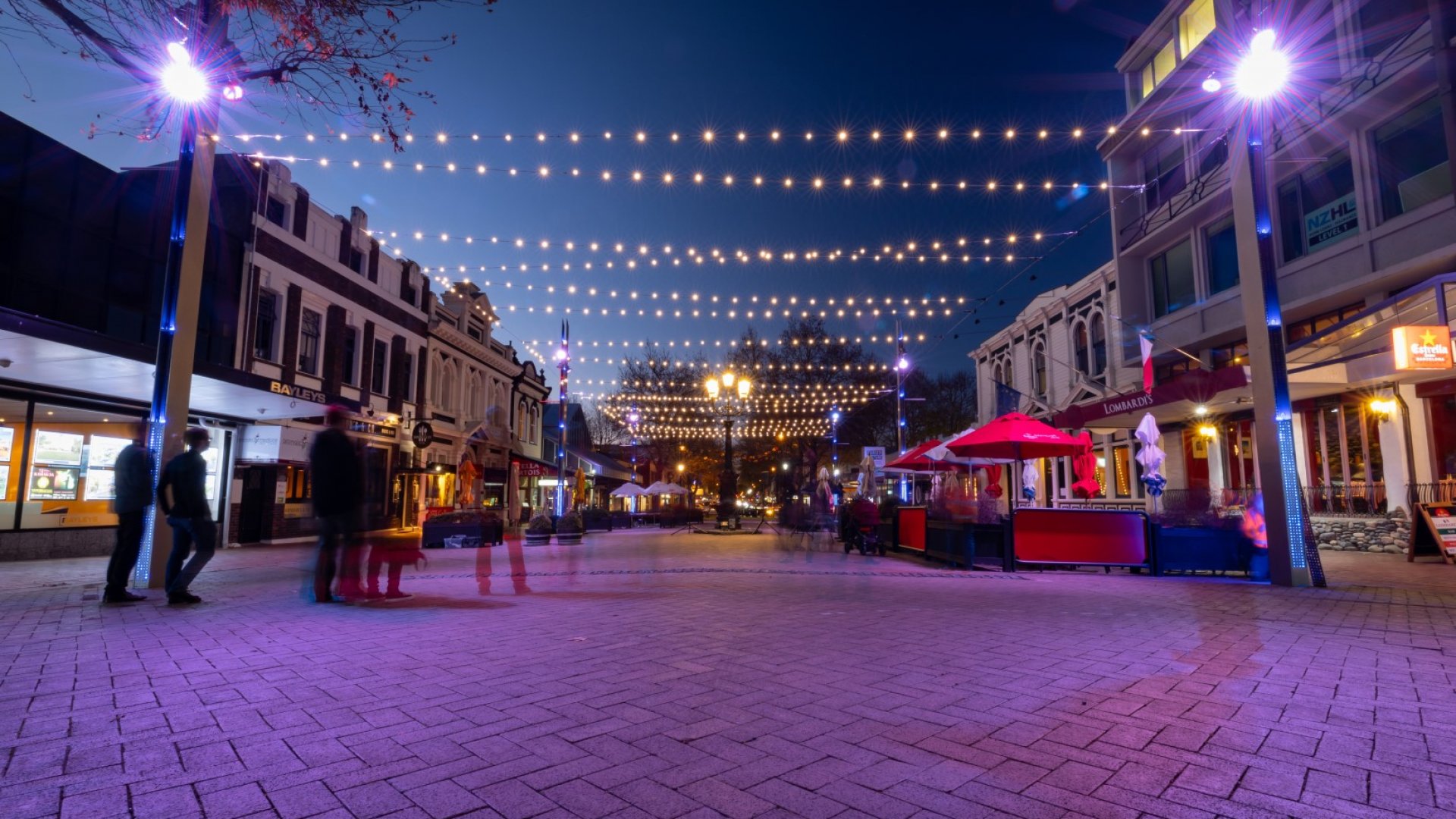 Upper Trafalgar Street just became a more sparkly, people-friendly place, as the new catenary lights were switched on just in time for Te Ramaroa – Light Nelson.
Pedestrianisation of Upper Trafalgar Street occurred in 2019, and since then data from the Public Life Survey has shown a 1200% increase in people movement in the space since the change.
Deputy Mayor Judene Edgar was on site to switch on the lights on Thursday evening.

"Upper Trafalgar Street has always been Nelson's heart," she said. "Piki mai, the Cathedral, Cawthron Steps these are iconic places where we walk, step, sit, protest and celebrate. We hope the new lighting, installed just in time for Te Ramaroa – Light Nelson, will create a year-round destination that is welcoming to everyone even on a cold winter night. 
Deputy Mayor Edgar also spoke about Nelson City Council's upcoming plans for the City Centre.

"When it comes to enhancing our City Centre, we are just getting started. Council will soon release Te Ara ō Whakatū – the Nelson City Centre Spatial Plan, this will outline more potential strategies for a vibrant city centre in Nelson Whakatu.  Te Ara ō Whakatū will be out for public consultation in September."

The Upper Trafalgar place lighting involved the installation of seven 'multi-function light poles', which can hold clusters of LED lights to achieve safe pedestrian light levels as well as bathe the area in a range of different colours.
Six of the poles support an overhead series of cables with white catenary LED lights as well as banner arms. The pole in 1903 Square contains a powerpoint and could hold a projector. All are future-proofed for audio.