Summer reading is here!
08/12/2022 11:54am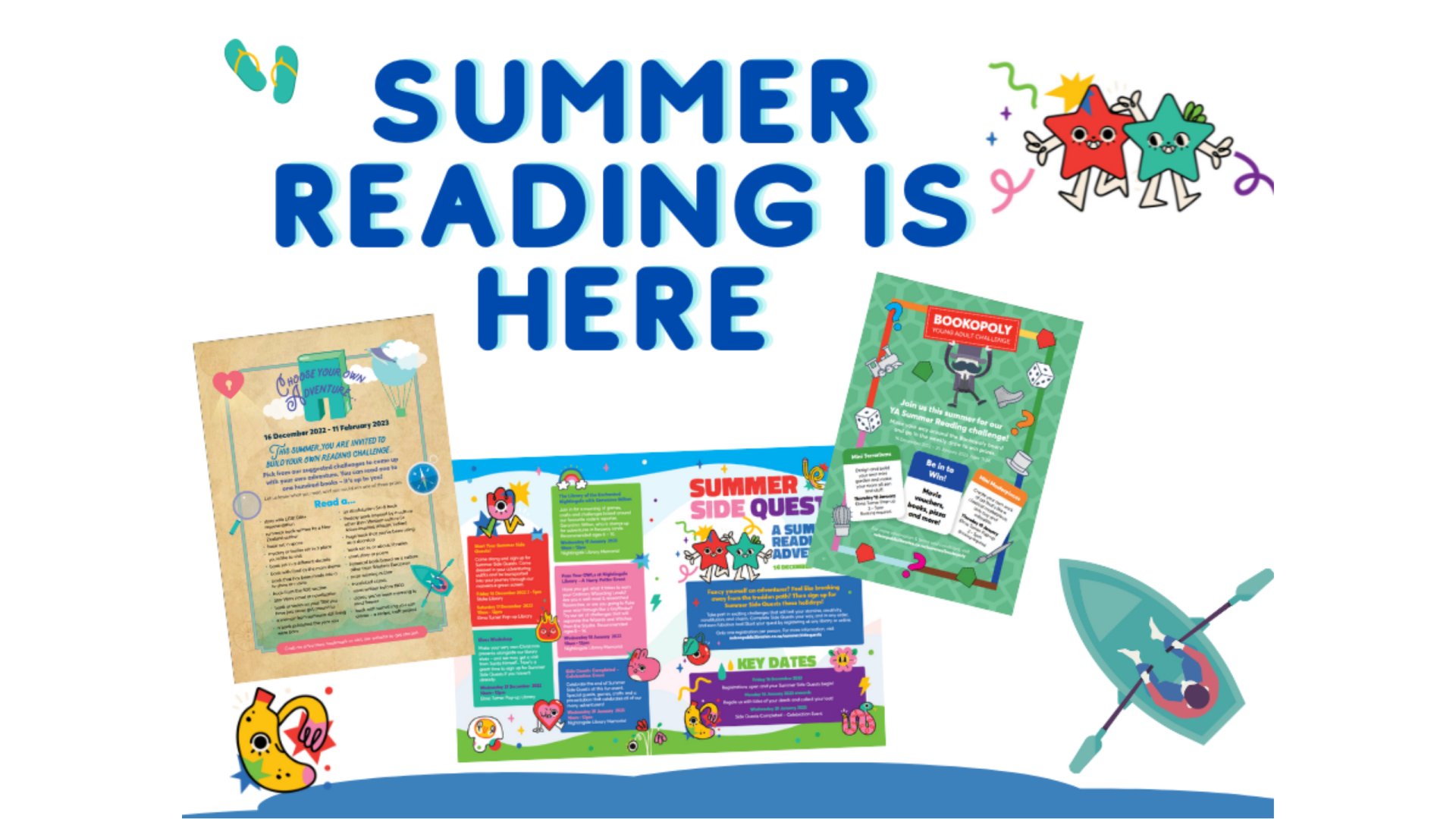 Join the libraries' summer reading challenge and read your way to fabulous prizes!
There are three exciting summer reading challenges to choose from:
1. For the youngest adventurers 

Do your tamariki fancy themselves explorers? Do they feel like breaking away from the trodden path? Sign them up for Summer Side Quests these holidays!  
They will take part in exciting challenges to test their stamina, creativity, constitution and charm. Complete Side Quests in any order and earn fabulous loot!  
2. For young adults  
Teens are put to the test with the young adult reading challenge – Bookopoly! Readers can play on their own or challenge friends. They will make their way around the board to win movie vouchers, books, pizza and more.   
3. For all ages  
You're invited to Choose Your Own Adventure… reading adventure that is. There's a list of suggested challenges to inspire your reading over summer. Complete as many challenges as you like and let your local library know by filling out a bookmark from any of our three branches. Each adventure completed gives you one chance to win a hamper full of mystery prizes.  
Be sure to visit the display in the Elma Turner Pop-up Library for inspiration. You can read one to one hundred books – it's up to you! 
---
Registration for all three challenges opens Friday 16 December. To register for a summer reading challenge talk to your friendly local librarian or visit: www.nelsonpubliclibraries.govt.nz.