Tahuna Summer Beach Bus service is back!
13/12/2019 1:54am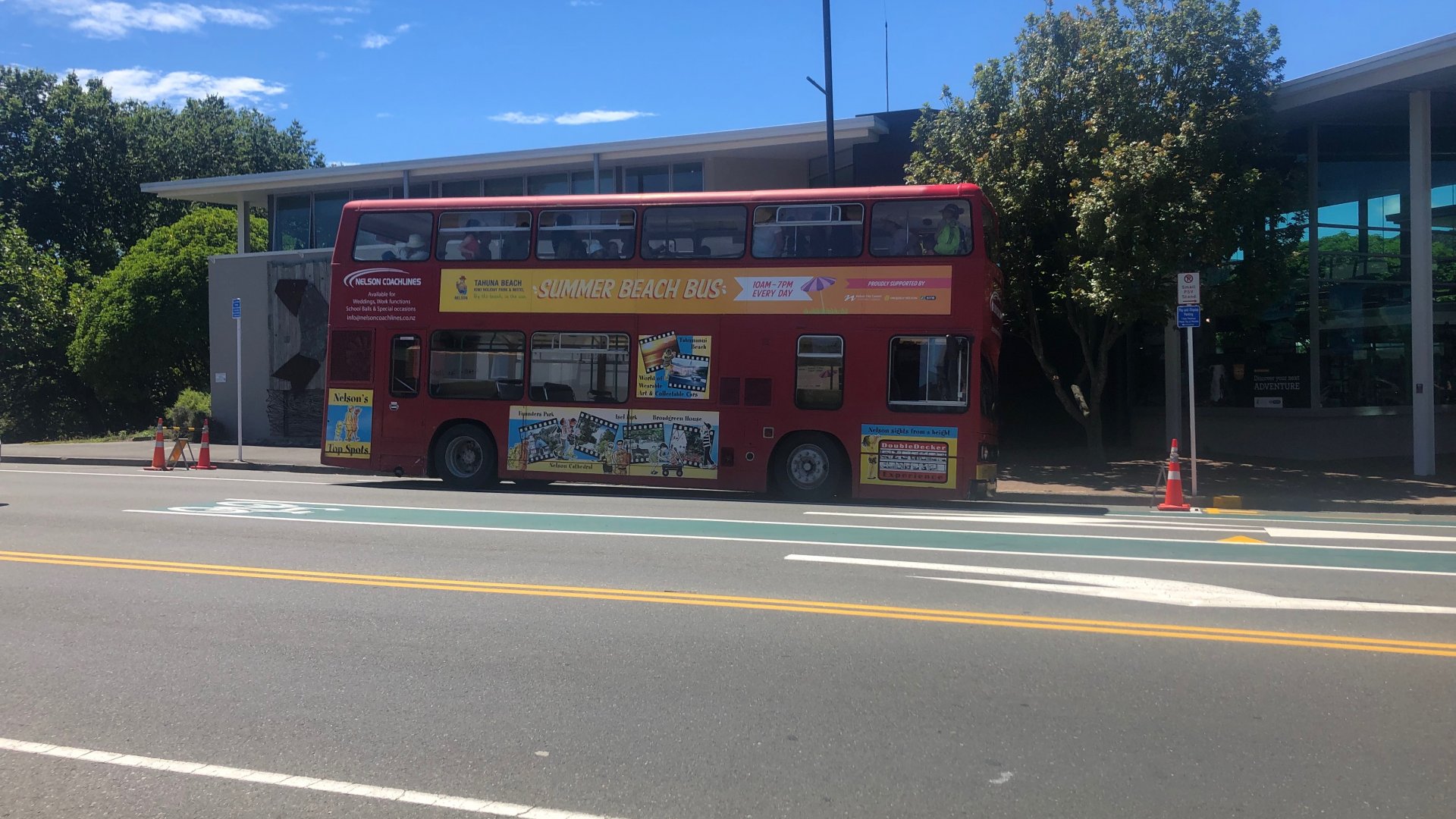 The Summer Beach Bus service will be running again this summer from 27 December until 9 February, including public holidays.
The double-decker bus runs throughout the day between Tahuna Beach Holiday Park and Nelson i-SITE (Trafalgar Street bus stop), stopping at Tahunanui Beach in each direction.
The bus leaves the Nelson i-SITE on the hour and Tahuna Beach Holiday Park on the half-hour.
The first bus of the day will leave Trafalgar Street outside the i-Site at 10am and the last bus will leave at 6pm. 
There will be no service at 1pm to give the driver a break.
The cost is just $3 for adults and $1 for children each way.
Council is once again supporting the service by way of a grant to the Tahuna Beach Holiday Park which manages the service.
Get ready to jump aboard the Summer Beach Bus these holidays, the fun and fast way to get between town and the beach this summer.