Tahunanui Back Beach car park area temporarily closing for tree felling
27/08/2018 3:18pm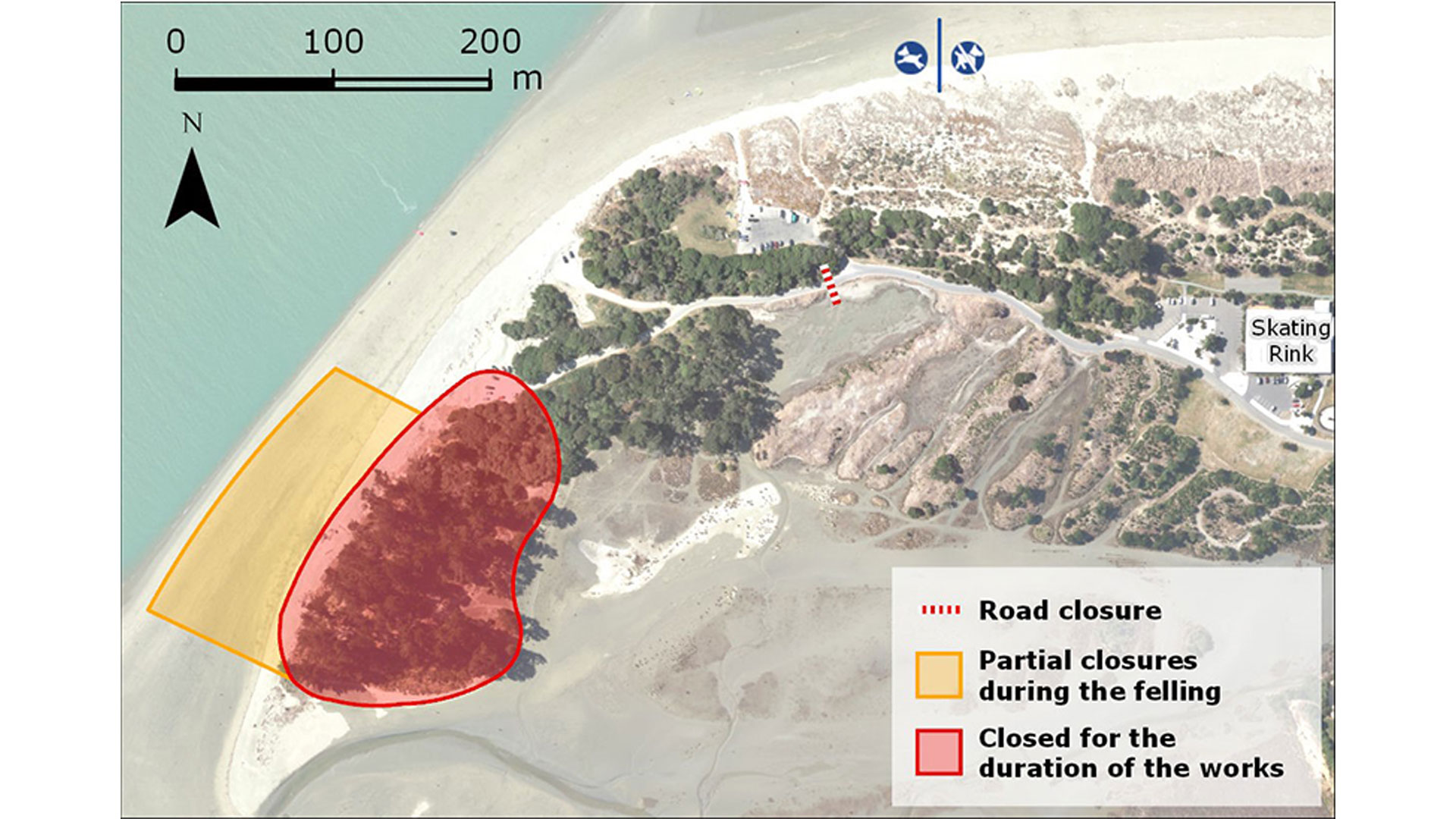 The far Back Beach car park and an area of the Tahunanui Back Beach will be closed for up to four weeks from Wednesday 29 August, so a large number of dying trees can be felled and removed.
The pine trees are dying as a result of salt damage from the February storm surge and must be removed for safety reasons.
While our contractors will be taking all care when felling the trees, please obey all the signage in place to ensure you and your dog stay well away from the closed area for your own safety. 
Dogs are to be kept on a leash, while in close proximity to the work area.