Te Manu Reserve opening
30/06/2021 10:59am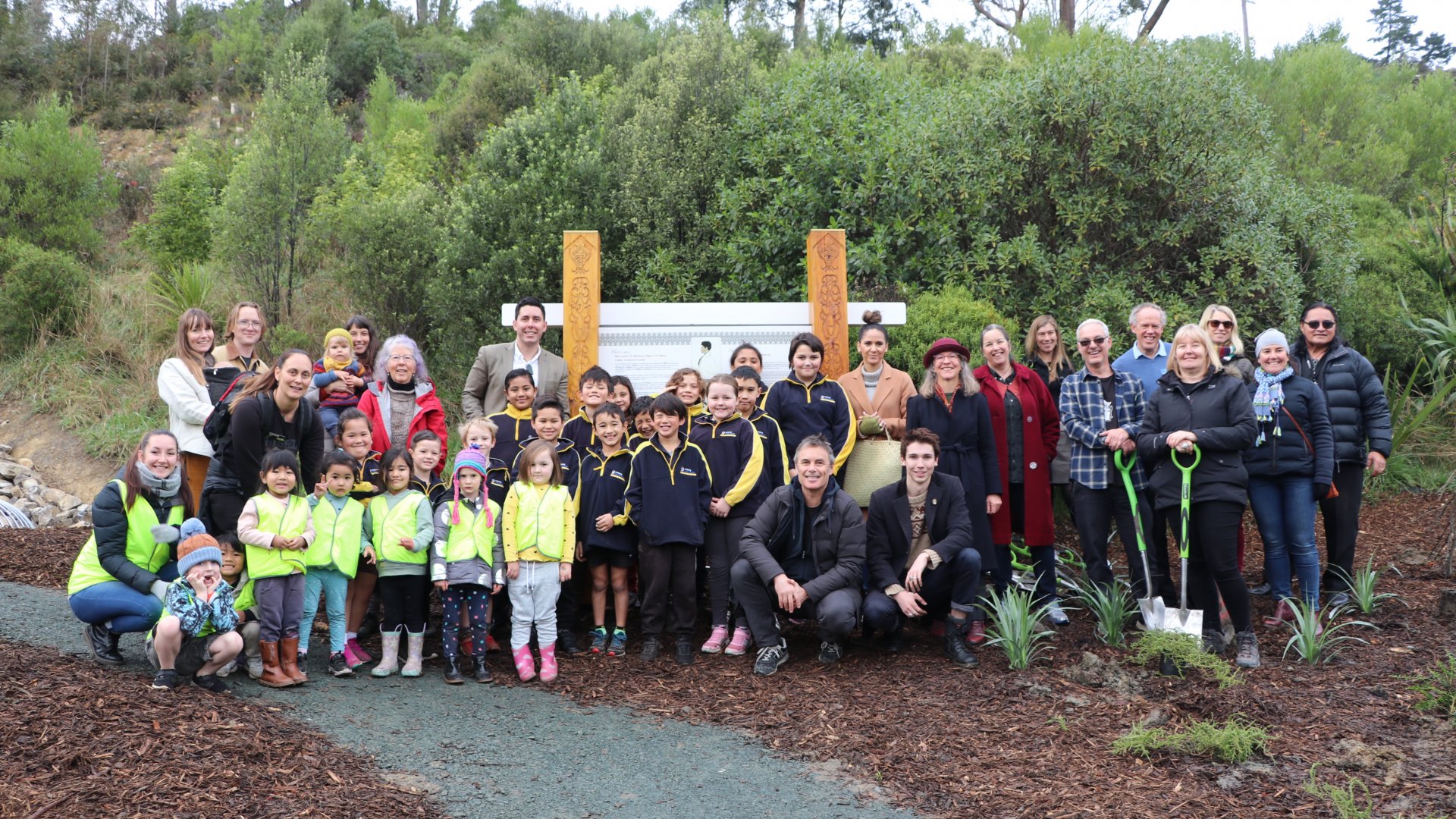 Te Ahu Rei of Ngāti Tama led a ceremonial blessing on Friday morning to unveil an interpretation panel about their tūpuna Wī Kātene Te Manu at Te Manu Reserve in Toi Toi.
The blessing was followed by a tree planting and the official opening of Te Manu Reserve walkway, linking Matipo Terrace to Emano Street.
Members of Ngāti Tama, Nelson City Council, local residents, and students and teachers from Victory School and Victory Kindergarten all lent a hand, picking up shovels, digging holes, and planting trees.

After the ceremony and planting people explored the reserve and enjoyed a morning tea.