The final countdown: Last chance to submit to the Long Term Plan
20/04/2021 12:01pm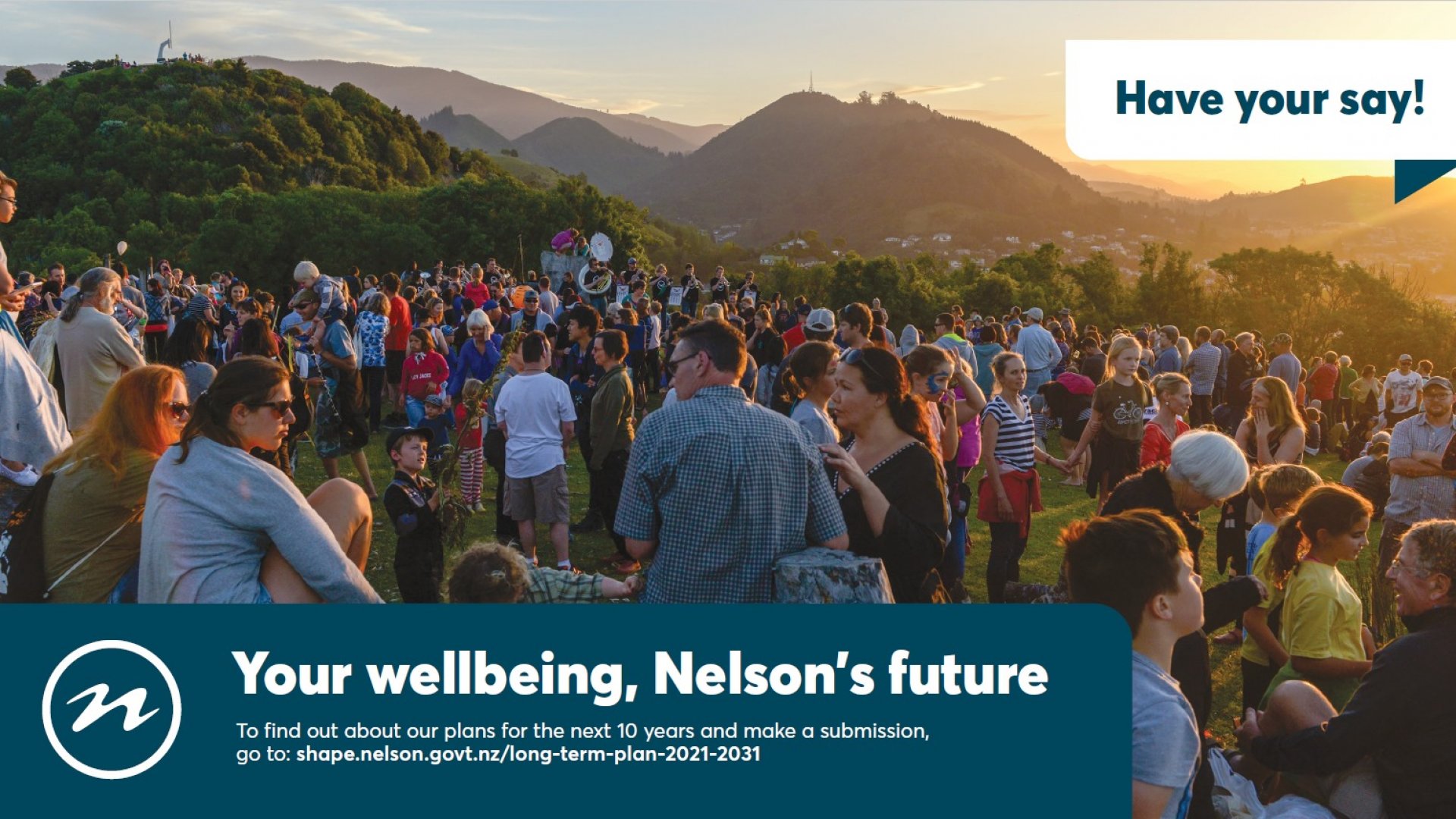 Consultation on our Long Term Plan 2021–31 closes on Wednesday 21 April.
We have had hundreds of submissions so far, and this is your final chance to have your say. 
If you haven't submitted yet, but would like to, remember that submissions don't need to be lengthy - a few paragraphs on an issue that is important to you is plenty.
'Your wellbeing, Nelson's future' is a Long Term Plan with lots of things that Nelsonians will have a view on. A brand new library, a $491m infrastructure programme, pest plant control, kerbside collection of food waste, and plans for housing intensification and the vibrancy of our City Centre, to name but a few.

Nelson Mayor Rachel Reese says the quality of submissions to the Plan so far has been fantastic.

"Receiving thoughtful feedback like this is one of the most rewarding parts of working in Local Government. Members of our community have provided us with useful suggestions, innovative ideas, and considered arguments for and against our proposals."

So what is a Long Term Plan?

Every three years Council develops a plan for our city. 
It looks at the next 10 years and outlines what we will aim to achieve, how much it will cost and how it will be paid for. 
For 2021 – 31, we have put the social, cultural, economic and environmental wellbeing of the Nelson region at the heart of our Plan.

We are keen to receive your feedback and ideas. Whether you agree, disagree or have another suggestion, we really want to hear your views.

Have your say!
Your wellbeing, Nelson's future
To find out about our plans for the next 10 years and to make a submission go to shape.nelson.govt.nz/long-term-plan-2021-2031 or email us at submissions@ncc.govt.nz