The Summer Beach Bus rides again!
18/12/2018 8:54am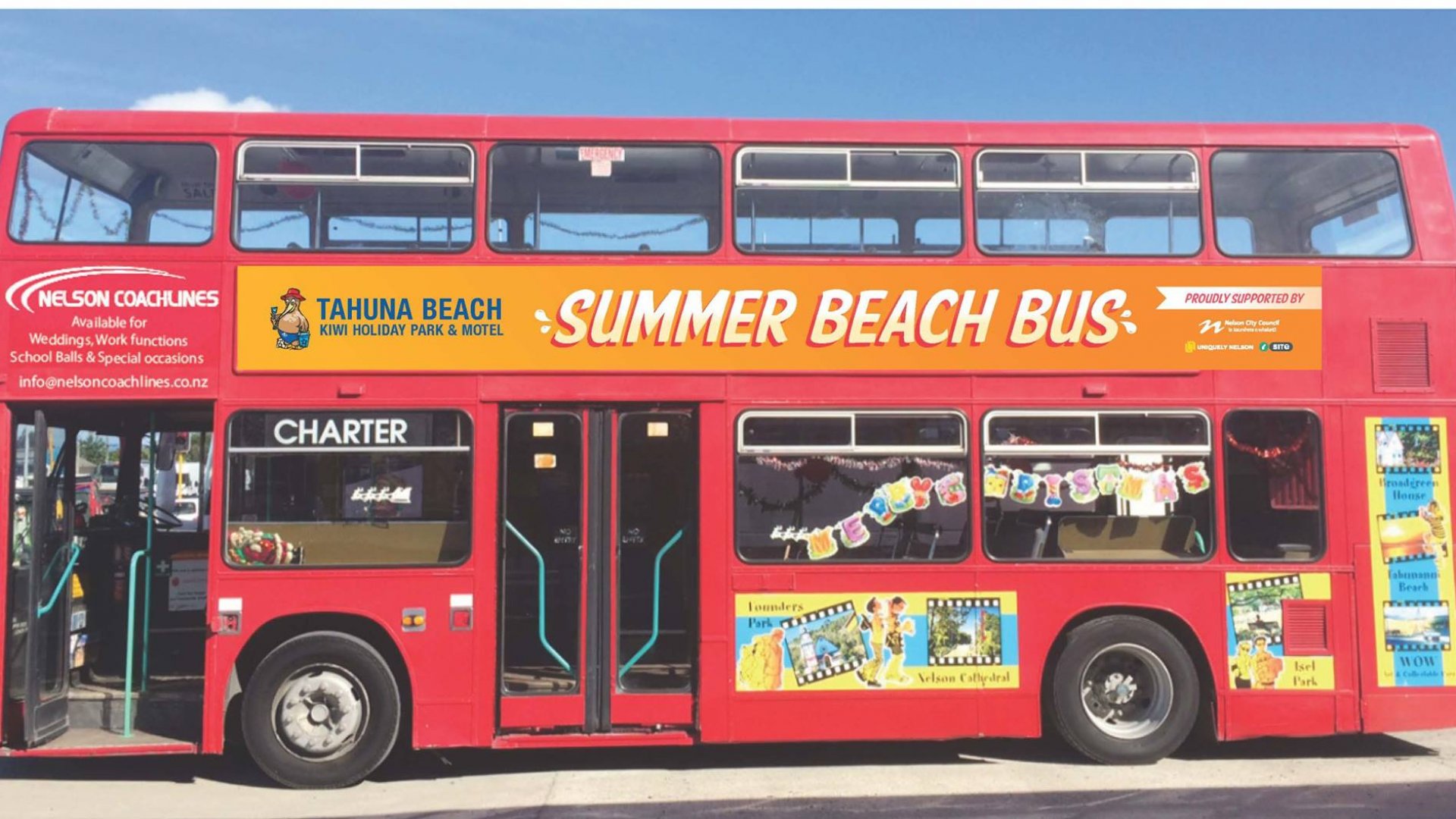 Service extended - the popular Summer Beach Bus service will now finish on Waitangi Day (6 February) so make sure you jump aboard before it ends!

The Summer Beach Bus service will be in the awesome double-decker bus again and runs throughout the day between Tahuna Beach Holiday Park and Nelson i-SITE, stopping at Tahunanui Beach in each direction.

The bus leaves Nelson i-SITE on the hour, and leaves Tahuna Beach Holiday Park on the half hour.

The first bus of the day will leave the i-Site at 10am and the last bus will leave at 6pm. There will be no service at 1pm to give the driver a break.

The cost is just $3 for adults and $1 for children each way.

Get ready to jump aboard the Summer Beach Bus these holidays, the fun and fast way to get between town and the beach this summer.