Trask Gates restoration work completed
13/03/2021 3:21am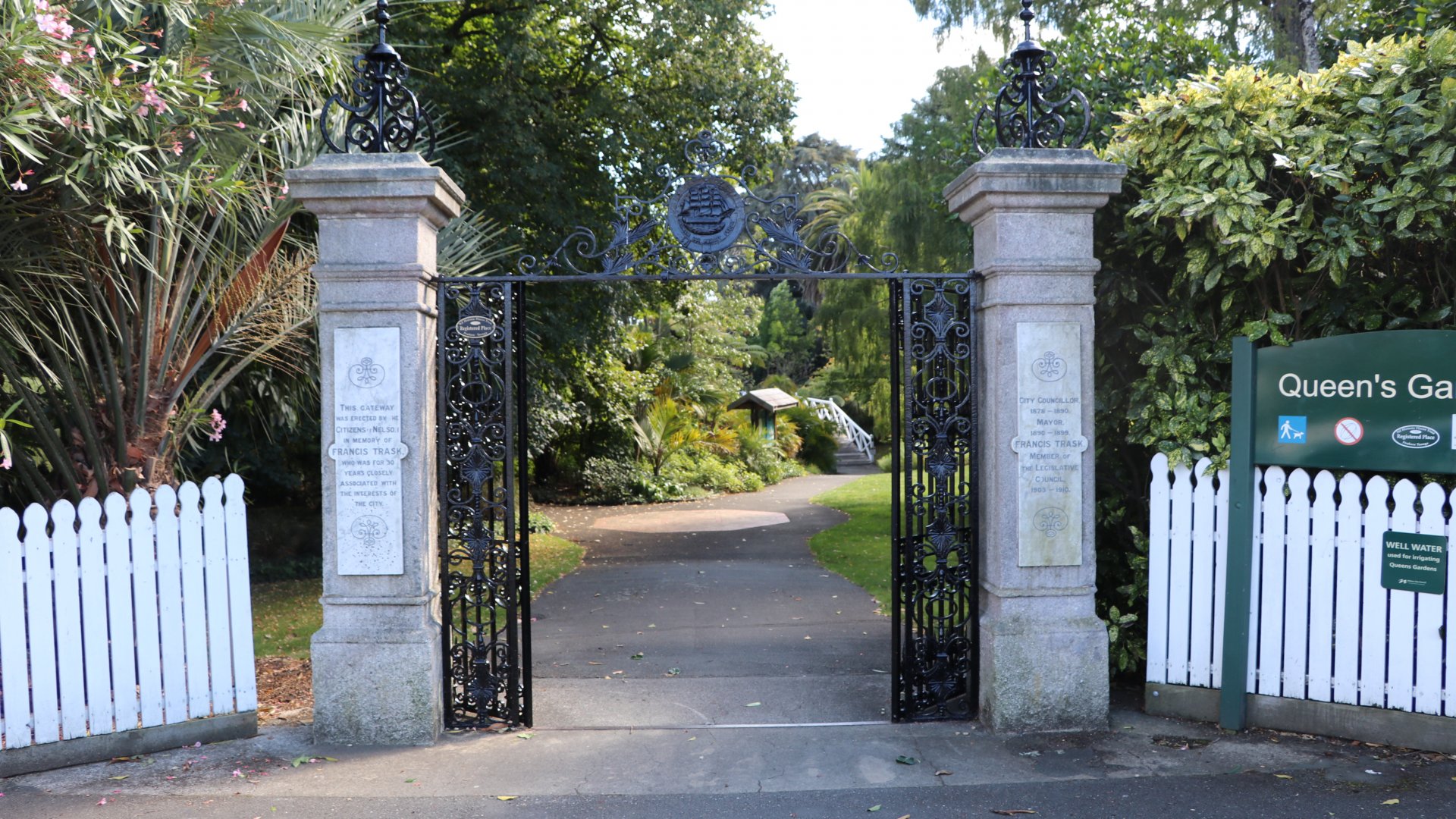 Restoration work on the Trask Memorial Gates at the southern end of Queens Gardens is now complete.
The gates are named after previous Mayor of Nelson, Francis Reuben Trask, whose suggestion it was to build the gardens in 1887. 
At the time, Nelson was one of the few towns in New Zealand that did not have a public garden. 
The gardens took about four years to complete and were formally opened in 1892, Nelson's 50th Jubilee year.
The recent restoration work on the gates included straightening, cleaning and repainting the metal work.