Volunteers needed for Part 2 of our citizen science 'tea bag' project
27/04/2022 2:00pm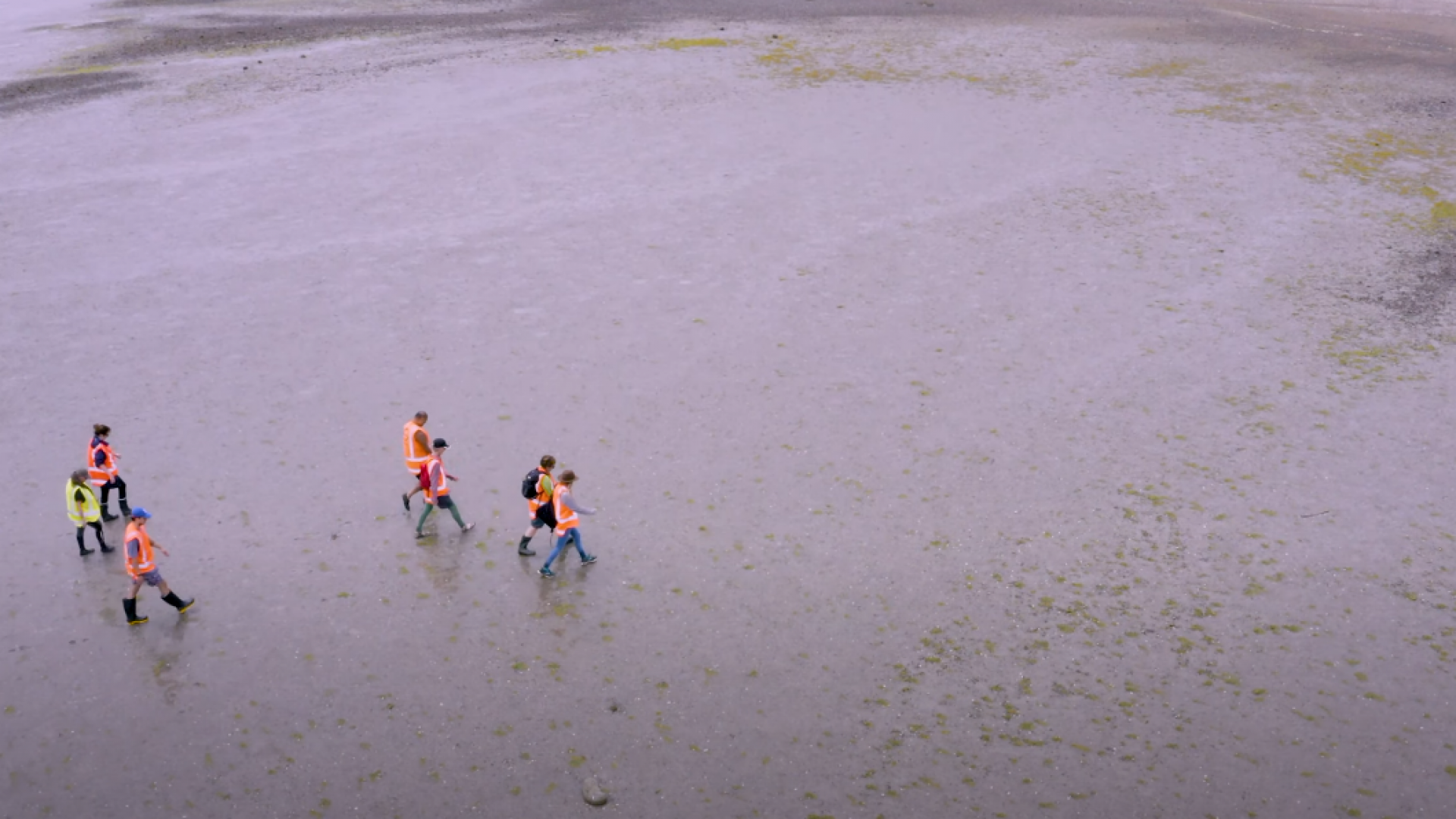 Can you, or anyone you know, come along and help us dig up the tea bags we planted in December as part of our estuarine decomposition experiment?

It will be muddy, but fun, and no experience is necessary.
We are looking for volunteers on:
Friday 13 May at The Haven from 11.30am
 and
Monday 16 May at Waimea Inlet from 1.30pm
What is it for?
Nelson City Council scientists are looking at our local estuarine health and carbon sequestration (the process of capturing and storing atmospheric carbon dioxide) potential, as well as contributing to a global study to gather information about how soils around the world sequester carbon.
Wetland ecosystems (seagrasses, coastal marshes, and mangroves) are incredibly efficient at storing and sequestering atmospheric carbon dioxide, also known as blue carbon. Blue carbon ecosystems also help improve water quality, provide habitat for wildlife and commercially valuable fish, and help protect shorelines from storm damage.
Tea bags of two very specific types are used in the experiment that represent natural vegetative litter.
"These were planted out in different soil types, of seagrass, saltmarsh and mud, in December 2021, and will now be dug up for the next part of the experiment," says Vikki Ambrose, Nelson City Council Coastal and Marine Scientist. 
"For experiments like this we rely on the generous help of citizen scientists from our community – it's a fun couple of hours in the mud and hopefully those people walk away knowing they are contributing to something that has both local and global importance."
Tea bags were weighed before burial and will be weighed again after retrieval and drying. Decomposition can then be calculated. Little-to-no decomposition indicates carbon sequestration in the seabed.
The information gained from this experiment may provide indications for areas of estuarine soils that sequester carbon better than others. This information will help Council and other organisations locally to identify areas where there may be blue carbon sequestration occurring and guide enhancement projects and restoration plantings. This means we can enhance our estuarine ecosystems while doing our bit for climate change at the same time by increasing carbon sequestration.
This is just one of the methods currently being used in Te Tauihu/the top of the South, where Councils and service providers are all working together looking at the benefits of blue carbon.
More detailed information about taking part and what is involved will be provided to those who are interested in participating.
If you are interested in helping us dig up the tea bags, please contact Vikki, NCC's Coastal & Marine Scientist at Vikki.ambrose@ncc.govt.nz