What the Maitai Dam project can teach us about the challenges ahead
11/03/2021 2:05am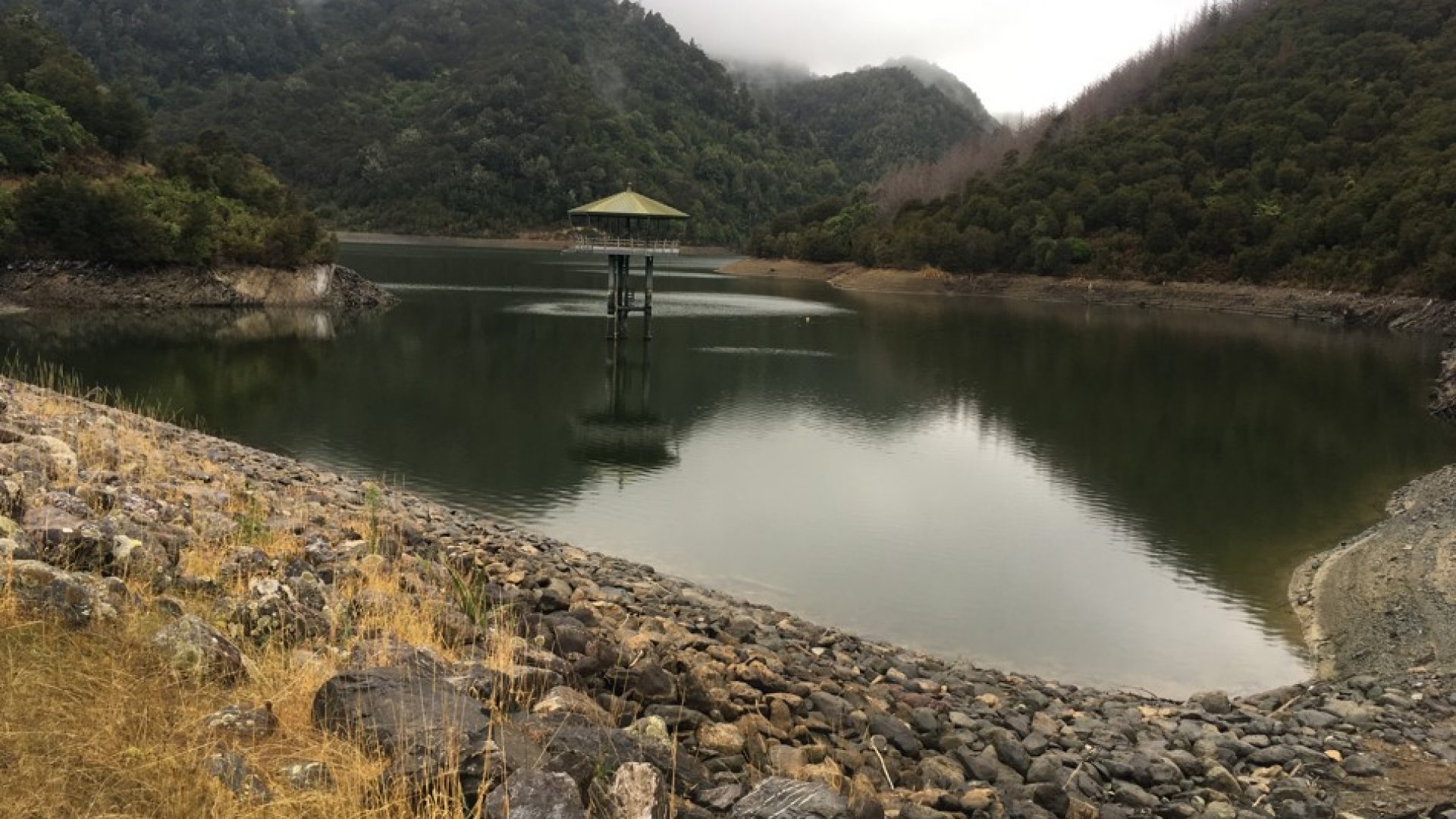 Nelson is no stranger to taking on big, ambitious projects in the hopes of securing a better future for its residents.
Surrounded by hills and with only a few small streams nearby, maintaining sufficient drinking water for its population had long been a challenge for Nelson.
The construction of the Maitai Dam in the 1980s resolved this issue, and is now a great example of how essential infrastructure can be paid for in the long-term, with the cost shared by as many of the people who will benefit as possible.
Costing $9.7 million in 1987 (over $20 million today with inflation) and taking three years to build, the dam was a large financial and engineering undertaking.
It also required Council to make careful considerations about the project's impact on the environment. 
The Mahitahi/Maitai River has always been a precious commodity for the people of Nelson, and damming it meant the river could be adversely affected.
To ensure the project also protected and enhanced the river itself, elected members, engineers, and design consultants spent four years drafting the plans for the dam to an environmental standard that was state-of-the-art for its time.
Because of the foresight, investment, and work of previous generations, the Maitai remains a bountiful source of water, recreation, and a place of great cultural importance for Nelson today. 
The dam's contribution to our consistent and clean water supply has allowed Council to meet growing demand in the years since.
This month, Nelson City Council will open submissions for its Long Term Plan 2021-31. 
Elected members and staff have been working on the plan over the past six months, and we would now love you to contribute.
With our region facing medium to long term challenges from climate change and COVID-19, one of the central questions this plan seeks to answer is how much we need to do to help ensure future wellbeing and resilience for ourselves and generations to come. 
How much do we pay now in rates, and how much do we ask people to pay in the future by increasing our debt cap?

Just like the Maitai Dam, this Long-Term Plan contains a raft of projects that are funded by borrowing and are therefore paid for over a 40-year period. 
This means that a project estimated to cost $1m, only adds $40,000 to the rates burden in the first year to meet the costs of half a year's interest, rising to $105,000 in the second year for a full year's interest, as well as loan repayments.

Council's recent proposal for a new library and development of a Riverside Precinct is another big, ambitious project hoping to create a better future for Nelson and its people. 
You can read more about our preferred option on page 1, and how we think it will benefit Nelson for more than 100 years.
The new library will open up opportunities for lifelong learning for everyone in our City, and will be a place where people can learn, gather, and find inspiration well into the next century.

Like the Maitai Dam, the library would have its own unique hurdles to overcome, but if approached with the same care and deliberation demonstrated by previous generations, it could become the absolute heart of Whakatū Nelson, a place where people can learn, gather and enjoy well into the next century.
Council also proposes to spend $449m on vital infrastructure work for transport, wastewater, stormwater, water supply and flood defences. 
This programme of work, which makes up 71% of our capital expenditure, includes all the projects we need to carry out to make sure our City is resilient to increases in population and the impacts of climate change. 
We want to know where you think we could do more in this area.