What's coming up at the library
30/01/2019 11:37am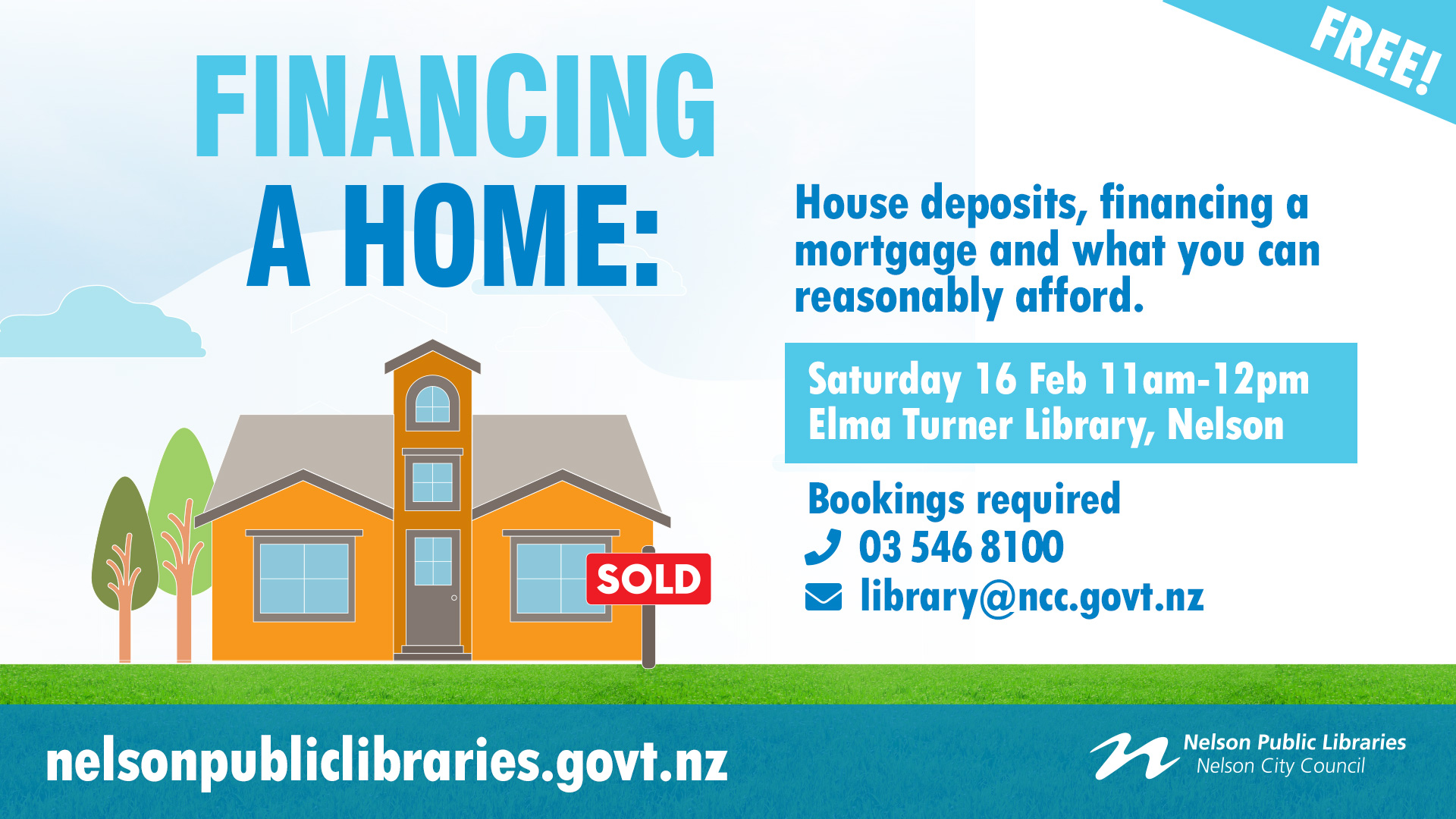 Nelson Public Libraries run a range of workshops, programmes and entertainment for all ages. To see what's on offer in the coming months, read on ...
Financing a House
Home ownership could be closer than you think. This free workshop run by Nelson Budget will give you an introduction into the process of financing a home, including:  
House deposits
Finding the finance for your mortgage
What you can reasonably afford
Different types of mortgages and where to get mortgage advice
The hidden costs of buying a home\
Kiwisaver and the Home Starters Grant.
Saturday, 16 February 11am – 12pm at the Elma Turner Library.
No charge but bookings are required.

Computer Classes
A variety of free computer classes are available each school term. The classes range from beginner to more experienced users who may want to venture further into the digital world, extend their research skills or learn about the digital services the Library offers.
All classes at the Elma Turner Library are held on Thursdays, 9:30 – 11.00am.
14 February – Good Book Hunting. A special class for Library Lover's Day. Using our library catalogue and other tools to find the perfect read
21 February – Basic Internet
28 February – Tablets
14 March - Social Media
21 March - Phone aps
28 March - Research Tools
4 April - Ebooks & Audiobooks
11 April - The Prow local history website.
All classes at the Stoke Library are held on Thursdays or Fridays, 8:15 - 9:15am

Friday, 1 March - Basic Internet I
Friday, 28 March - Research Tools
Thursday, 14 March - Tablets 
Thursday, 21 March - Ebooks
Thursday, 28 March - Phone apps.
Bookings are essential. Please phone 03 546 0414, email library@ncc.govt.nz or visit any of our branches.    

Live Music Series
The Live Music Series concert for 2019 is coming to the Elma Turner Library soon. See Marianne Navon and friends playing American grassroots style on guitar, violin and percussion on Sunday, 24 February at 2pm.

Story Time and Small Time sessions
Small Time and Story Time sessions begin for the term in the week of 11 February.
Small Time: for 0 – 2 year olds
Elma Turner Library: Mondays, 11.30 am and Wednesdays, 10.30 am 
Stoke Library: Tuesdays 10.30 am.
 
Story Time: for 2 – 4 year olds
Stoke Library: Wednesdays 10.30am
Elma Turner Library: Thursdays, 2.00 pm         
Nightingale Library: Fridays, 11am.                 

Please phone 03 546 0414, email library@ncc.govt.nz or visit any of our branches to make a booking.