Huge public support for Te Ara ō Whakatū – a vision for Nelson's city centre
08/12/2021 4:44am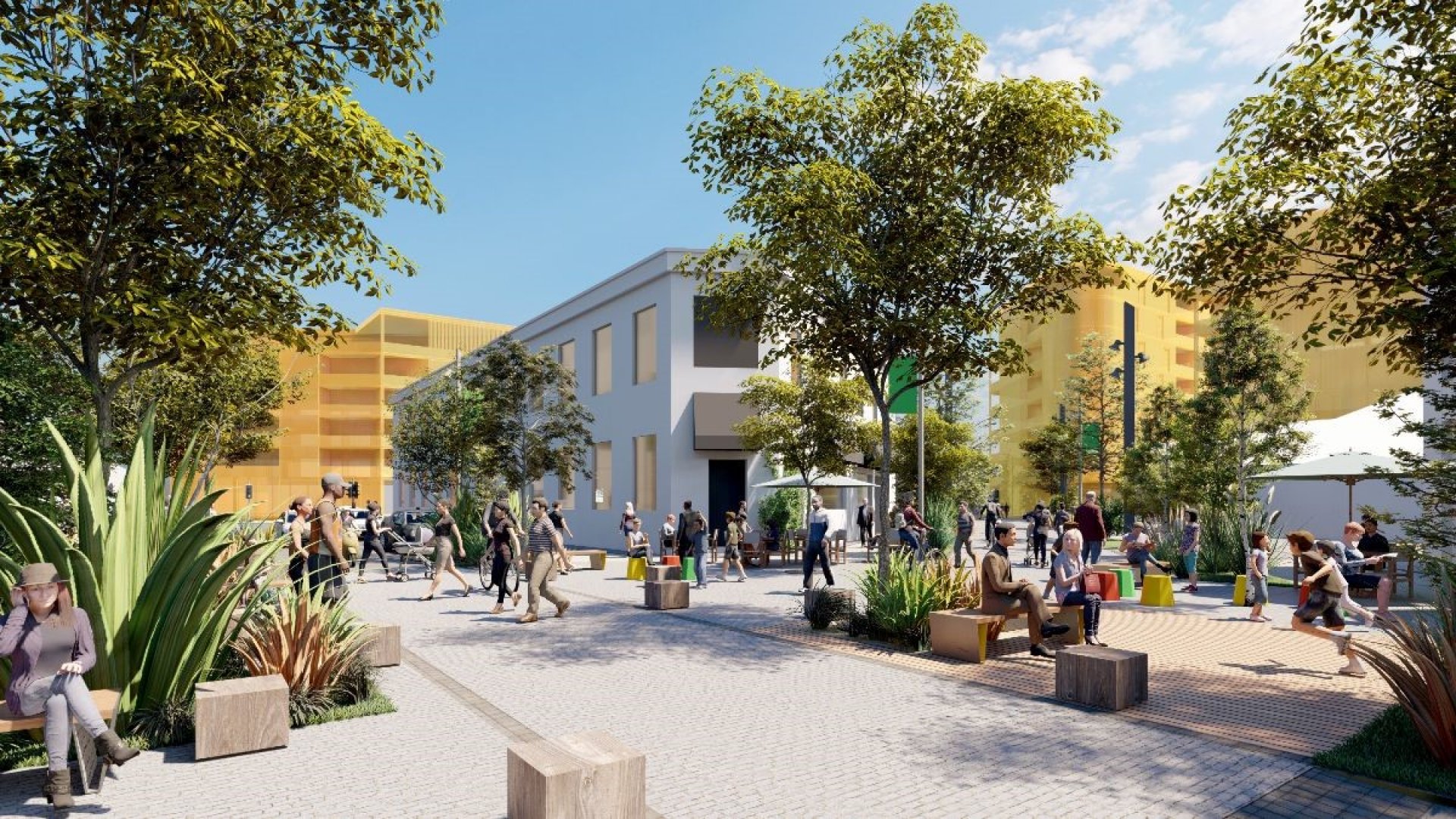 Submissions to Nelson City Council's City Centre Spatial Plan – Te Ara ō Whakatū – have shown widespread enthusiasm for a future where our city makes people a priority.
Following four months of engagement with groups that have a close relationship to the city centre, covering a wide range of viewpoints from retailers to young families, feedback was open from 30 August 2021 to 1 October 2021, a total of 332 submissions were received, of which, 80% supported the draft plan, 15% did not approve, and 5% said they did not know if they approved or not. 
Nelson Mayor Rachel Reese said she was looking forward to seeing the plan's influence on Nelson's city centre.
"This is a plan that will ensure people come first, bringing more life to our urban spaces, and will help Council deliver the city we know people want to live in. Perhaps, most importantly, it can act as a guide for future investment in our city centre."
"If there's an action that really encapsulates the ethos of this plan, it's the linear park proposal for Bridge Street. Here's an idea that combines urban greening, room for safe access to sustainable transport, a front-yard for new city centre residents, and an innovative space for people to socialise and relax. I am very much looking forward to seeing our city transform in the coming years."
Te Ara ō Whakatū outlines eight key actions, that will define the future of our city over the next 30 years. 
These are:
Seeing Ourselves
Streets for People
Great Places
Greener Streets
Raising Residents
Linked up Laneways
People at Play
Precinct Power
Combined, they form a blueprint for a city that prioritises people, links the city in a way that promotes walking and cycling, is a genuine cultural destination full of opportunities for informal play, connects a greener city to our natural surroundings, and reflects the many strands of Nelson's unique cultural heritage.
Deputy Mayor Judene Edgar, Chair of the Urban Development Subcommittee, said extensive pre-engagement, resulting in a plan that reflected the changing needs of our community, was the key to its widespread support

"Our city centre team held more than 80 pre-engagement meetings with stakeholders. And while people had different views on how to get there, there was resounding agreement about the best possible destination for our city."
Some submissions questioned whether the 30-year vision would take too long to implement. Te Ara ō Whakatū's 30-year vision will be achieved incrementally, so change will be apparent in the very near future. A schedule of work aligned with Te Ara ō Whakatū over the next ten years has now been added to the plan.
The most common concern raised was parking, which was highlighted as a concern in 93 of the submissions received. Of those, 57 submissions supported less priority on car parking, whereas 36 submissions were keen to retain the status quo.
A new parking strategy for Nelson is currently being worked on by Council staff, following early engagement with stakeholders.
"It's encouraging to see so many people acknowledge that Nelson needs to rethink the way cars take priority in our city centre," said Councillor Edgar.
"The best city centres are places for people to live and visit. Improvements to our public and active transport systems will make it easier for people to get to the city centre in the coming years, and Council will continue to work on ways to balance the needs of those who have to drive into Nelson, with the desire to see cars take less precedence."
Council is currently finalising the parking strategy with engagement with the wider public due in 2022.
To read the full plan, go to the Shape Nelson website.