Road closed? Here's why that's actually a good thing
29/11/2021 2:07am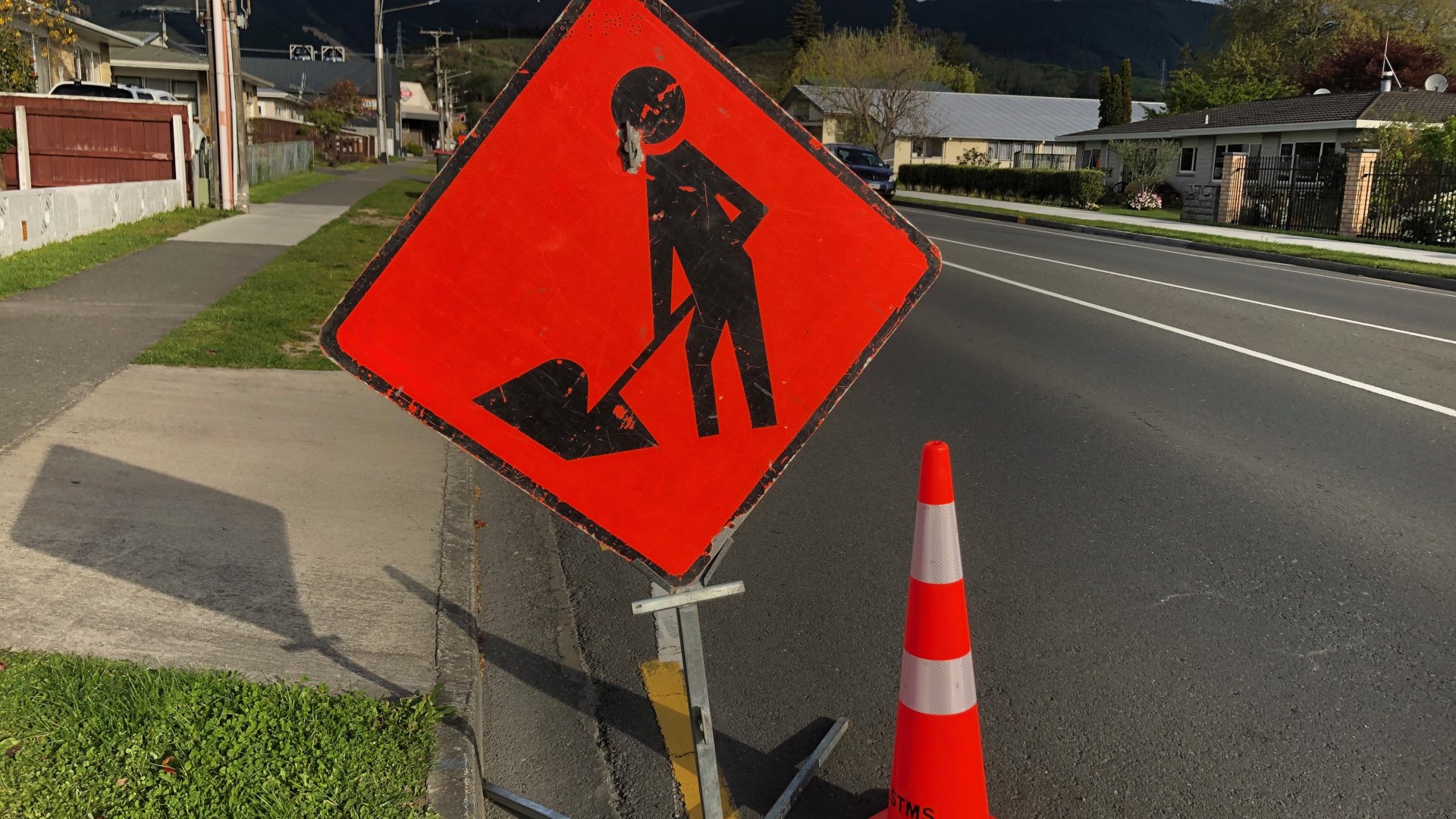 Increasing the safety of road workers is at the heart of recent changes to traffic management methodology, resulting in an increase in road closures in Nelson both now and in the future.
Road closures will become more common across New Zealand, with the latest review of the Code of Practice for Temporary Traffic Management (CoPTTM) and new guidance due for release by Worksafe.
Waka Kotahi and Worksafe have been working to improve safety for road workers, and members of the public who may go past or through work sites on or near the road.
One way to reduce risk and improve safety is to use road closures to ensure workers are protected from moving vehicles. This does not mean that Council will only use road closures when they are working on the roads, but it will be a preferred option.

According to data collated by Worksafe NZ (New Zealand's Primary Workplace Health and Safety Regulator), there were an average of seven injuries a month to construction workers involving a vehicle that resulted in more than a week off work between November 2019 and October 2020. Between July 2020 to June 2021, there were five fatalities involving a vehicle.

Council has already started using road closures more often, ahead of the change to temporary traffic management, to ensure best practice around health and safety controls and the need to eliminate risk to workers where possible.

Nelson City Council Infrastructure Chair Brian McGurk says the only acceptable number for death or injury for any worker or anyone else on our road network is zero.

"Any fatality on our roads is a tragedy, and we have the opportunity to ensure the risk faced by those who upgrade and repair our roads is dramatically decreased.

"Anticipating these changes, Council has taken a safety-first approach, which is why you may have seen more road closures in recent times. Of course, we don't always have the option to close the road, but where we can do it without causing too much disruption, and by working at night where appropriate, it's likely a choice we will make more often."

Council recently gained a resource consent allowing it to carry out some of our road maintenance at night to minimise disruption.

Improvements to safety are not the only advantage to using road closure. Work on a closed road can be completed faster, and for a lower cost, as workers face less disruption compared to working with other methods of traffic management in place. Recent work by Waka Kotahi on SH6, using road closures and carried out at night, benefitted from this approach.

Where detours are to be put in place, Council will inform the public via social media and Antenno, and signs will be in place.

Councillor McGurk says people should allow extra time for their journey if their usual route is closed.
"If you still want to take the most direct route, it may well be a good time to consider cycling or walking to your destination. You may find it's a journey you can leave the car at home for more often."

Information on road closures in Nelson can be found on our website at: http://www.nelson.govt.nz/council/news/road-closures/.