A day at Nelson's Dog Park
11/11/2020 4:07am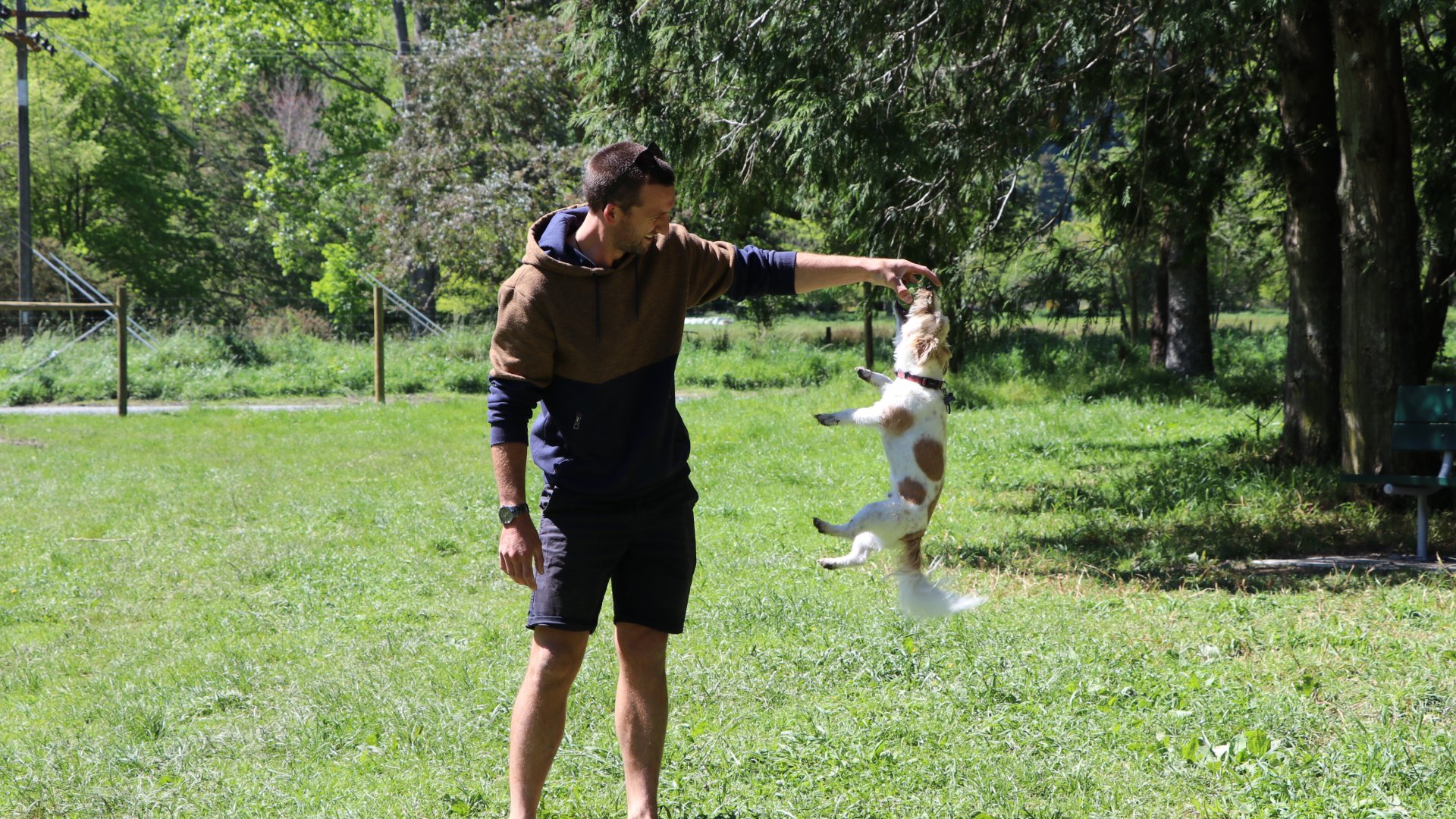 The newly opened Marsden Dog Park is proving a popular go-to for canine lovers all across town.
With a section for small dogs and another for large dogs, there is plenty of space for all our canine friends to enjoy. 
Julie and Mark Beal had come from Atawhai to experience the park with their dog Jake.
"It's great that you can let them roam free in a secure setting, other places you have to be so careful," says Mark who loves being able to let Jake off the lead. 
"The back beach is good, the trouble is you get covered in sand."
Mark and Julie were really happy with the facilities the Dog Park offered, with doggy-do bags and water and bowls available. Jake was pretty happy too and enjoyed climbing the ramps and smaller dog agility equipment.

Keegan Beal was stoked with the new park.

"It's nice there's sheltered areas and lots of space for the dogs to run around freely," he said.
Keegan's pooch Sprocket had a spring in his step and spent his time exploring the park and showing off new tricks.
The park has areas full of trees, shrubs and nooks, perfect for dogs to explore or catch a scent. It also caters for different fitness levels so no pet misses out on the great outdoors.

Over in the large dog area, Marsden Valley resident Greg Pellowe and his clever girl Ella braved the agility equipment.
Greg was happy to see the park open.

"It's a brilliant idea this place, being able to sit down and let them run to their hearts content in a fenced area is awesome." 
Local vet Lindon White was enjoying the park for the first time with his three children Luca, Jade and Mackey and their six-month-old puppy Cosmos.
Lindon had heard about the park from a friend and was really happy to have found it.
"This is a really good place to socialise Cosmos with other dogs his size so he doesn't feel intimidated."
Lindon was pleased to have an enclosed area for Cosmos.

"Her recall is not great given her age, she's learning, so to have an enclosed area is great, she can't go too far."