A night at the Opera – Nelson style, pitch perfect!
07/03/2018 12:00am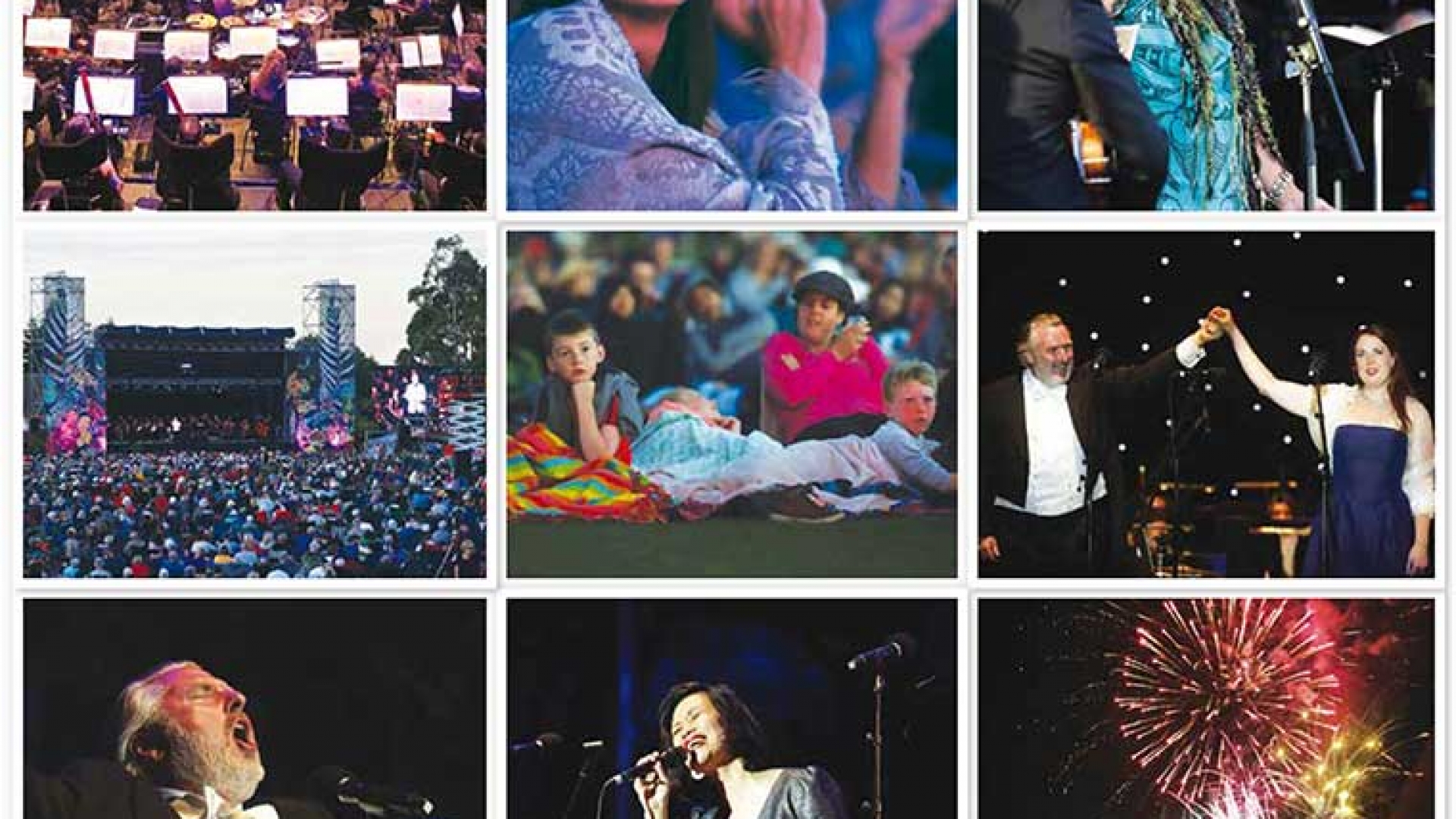 With more than 7,000 people spread out over the immaculate grounds, and the backdrop of a perfect summer's evening, Saxton Oval looked picture perfect.
The 2018 Opera in the Park audience was a mixture of locals and visitors, families and friends.
Janette Ward was especially well-prepped with a lace tablecloth adorned with flowers. Visiting from Melbourne, Janette's friends were particularly looking forward to the blueberry cake to accompany the second half.
Meanwhile, a whole contingent had arrived from Alaska, via Ngatimoti, where they have their biennial fishing trips.
"We love Opera in the Park," says group member Dan Busch. "This is the third time we've been so we know it's a great night."
Joining them was Rick Reichmann from Paris, Texas, who assured everyone he'd made the trip just for the event, with a wink and a grin.
Musical Director Pete Rainey primed the audience for the New Zealand Symphony Orchestra's glorious return to Nelson after five years; they began the night with a rousing rendition of the theme to Star Wars.
Conductor Hamish McKeich was in fine form, welcoming world-class soprano Anna Leese to the stage for Dvorak's 'Song to the Moon'. Simon O'Neill, resplendent in a white tuxedo, opened with a Mario Lanza standard, 'Be My Love', before he and Anna came together for the catchy 'Lippen Schweigen' from The Merry Widow.
The second half belonged to singer/songstress Bic Runga, with the backing of the NZSO to show her hits at their best to the obvious delight of some ardent fans in the audience, as well as a couple of contemporary classics by Jacques Brel and Bob Dylan.
Of course, no night of opera is complete without two essentials: a mighty tenor singing 'Nessun Dorma' – Simon O'Neill certainly fitted the bill – and a fireworks display to mark the end of the night, this time with NZSO playing the theme from Mission: Impossible bringing the crowd to their feet.
Finally, whoever managed to schedule the International Space Station to traverse the night sky during the interval, certainly deserves a special thanks.