Adopt a Spot: How to turn 20 trees into 200 at Tosswill Reserve
11/03/2021 3:25am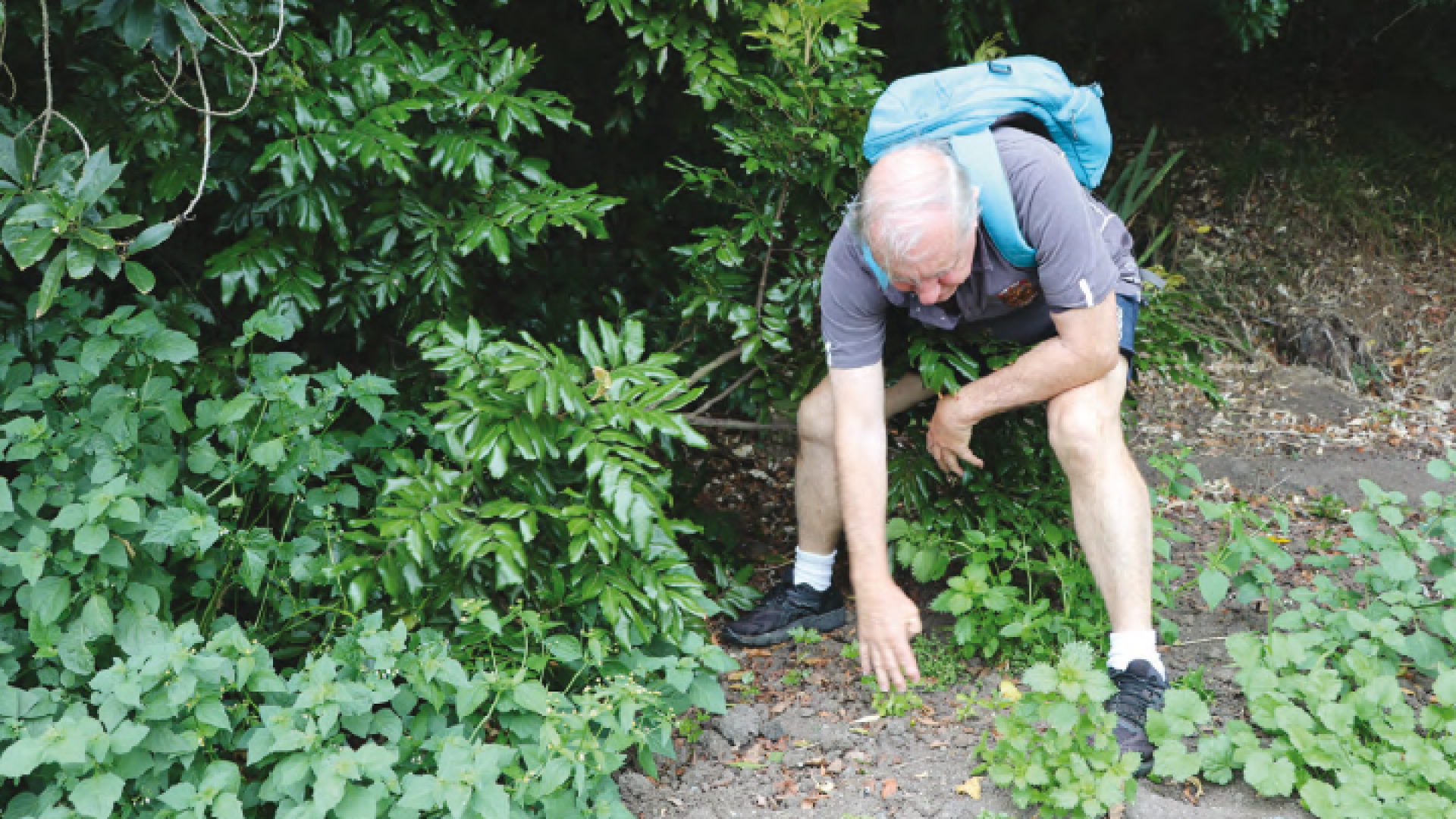 It's a grey and muggy late summer afternoon and Adopt a Spot volunteer Jack Andrews is hoping for rain.
"I'll be expecting a rain dance later," he says before hopping between some mature titoki trees to show off the delicate, green seedlings sprouting from the earth he has worked on since 1988.

Not long before, Jack had produced the original eight page letter he wrote to Council officer Peter Grundy, his meticulous handwriting making an eloquent case for Council assistance in revitalising Tosswill Reserve.

"It was a bit unkempt when I took it on, and I was pleased to get the go-ahead. 
There were a lot of weed species; eucalyptus, hawthorn, privet, gorse and a whole lot of old man's beard. In the first four years, we planted a huge number of natives, over 1000 in one year thanks to a BBQ put on by Council."

The reserve has a rich history, signalled by the plaque that adorns the original entrance on Tahunanui Drive. 
It was formed in 1921, after Nelson landowner Arthur Tosswill gave 1.42ha of flat land just in front of his house to be used as recreation grounds. 
The bowls and tennis clubs were formed in 1921 and 1922 respectively, with the bowls club celebrating its centenary this year. 
On 4 January 1923, the Nelson Mail reported that two croquet lawns and two tennis courts were almost complete.

During World War II, the military made cuttings at the foot of the hillside to use as dispersal bays for airplanes. 
The bowling and croquet clubs continued to operate throughout the war, but the tennis courts were temporarily closed by the army.

More recently, the COVID-19 lockdown brought about an opportunity to increase native planting at the reserve.

Revisiting an idea first suggested in 1995, three property owners were offered 20 natives each, to plant along the bottom of their sections adjoining the reserve. 
The residents then cleared a substantial amount of weeds on their own land, and planted a further 200 natives. 
It's a great example of how beneficial volunteer work can be; a task that would usually take several years, was instead completed in one year.

"When you give people a bit of a start, like with the 20 donated trees, it can inspire them to do much more. In this case, 20 trees turned into 200."

The Tosswill Reserve Adopt A Spot group continues to focus on weed clearance and planting, while also providing habitats for native birdlife.
To learn more, please visit our Adopt a Spot webpage: nelson.govt.nz/environment/adopt-a-spot