An online-only COVID-19 edition of Our Nelson Tō Tātou Whakatū
27/03/2020 6:49am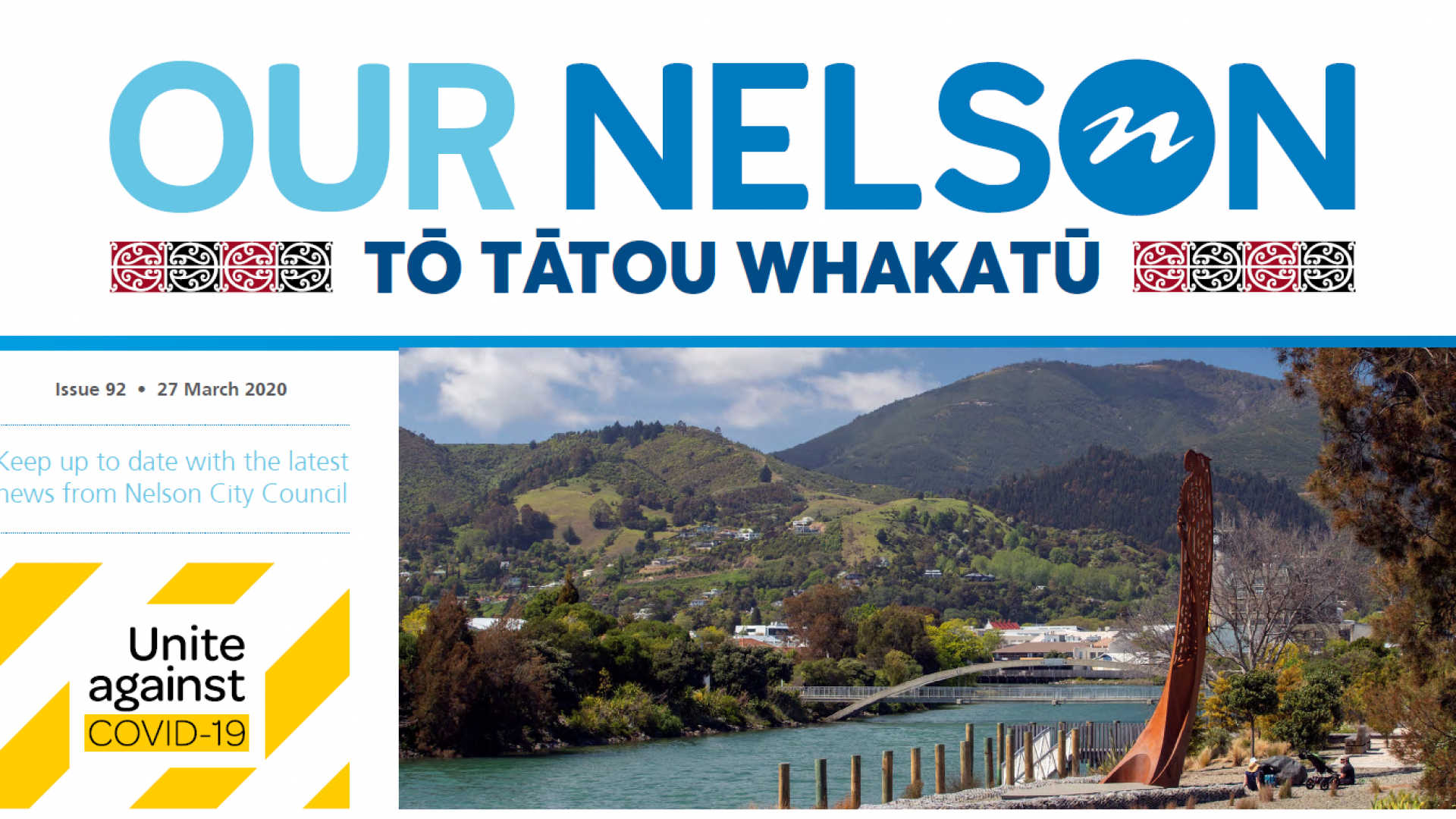 Due to the COVID-19 Level 4 shutdown Nelson City Council has made the decision not to print and deliver the latest edition of Our Nelson Tō Tātou Whakatū.
With the safety of the public our main concern, we have instead decided to produce a special, online-only COVID-19 edition.
We have joined forces with the Nelson Marlborough District Health Board and the Nelson Regional Development Agency to put together an 8-page issue full of important information about the COVID-19 situation and how it affects the Nelson community.
While you are spending time at home, please take a moment to read it and share it throughout your online community networks.
Be kind, stay home, save lives.