Art meanders along the Poorman Valley Stream
12/07/2021 12:06pm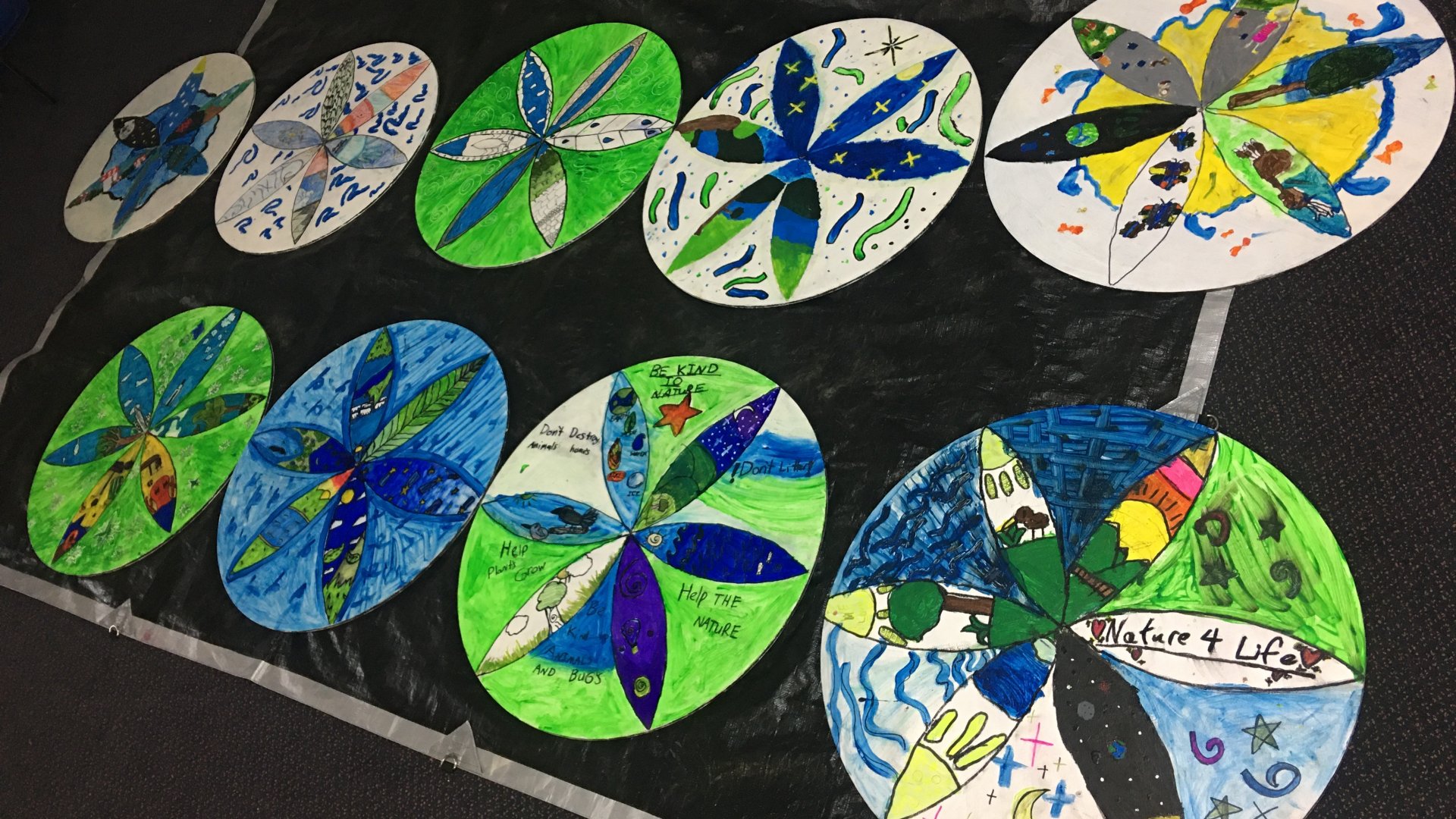 Hundreds of students and community members have created a public artwork that stretches from the upper Marsden Valley down to the estuary, following the waterway Poorman Valley Stream.
The works were created by artists of all ages, from preschoolers to grandparents. Projects began with explorations into stream ecology, monitoring and identification of lifeforms found in the stream. Artists then progressed through observational studies and pattern recognition to produce artworks that celebrate the waterway's inhabitants, ideal stream conditions and offer suggestions of care.

Project workshops included an art/ecology day held at Nayland College, involving Nayland science students and Broadgreen Intermediate's envirogroup, and a tukutuku project that saw Broadgreen Intermediate students mentor Nayland Primary students as part of a 'tuakana teina' artmaking session.

This is the second of two public artworks produced as part of a community engagement project linked to the riparian restoration/enhancement plan for Poorman Valley Stream, which commenced in September 2020. 
Nelson City Council's Climate and Environment Committee Chair Kate Fulton said the project had brought people together.
"There's a real community feel to this project, as people volunteer to help with planting and restoring the stream and its surrounding environment, and the new pathway will make it easier for people to see the fruits of their labour. The art projects led by Vicki Smith have brought in a cultural element, and helped residents of all ages contribute."

Some of the artworks will be installed within the new planting area, but there will also be works on bridges and property fences. A Cabinet of Curiosities full of bottled 'specimens' will turn up at Stoke Library and copies of the art will be used to create a map of the waterway along the windows at Pūtangitangi / Greenmeadow Community Centre.

The finished works are being installed to coincide with Matariki celebrations held by the schools and kindergarten who created them. Within the Matariki constellation, many of the works reference the stars Waitī & Waitā, which represent freshwater and marine in the Mountains to Sea approach to water ecology.

For more information and a map showing where you can find the artworks visit https://shape.nelson.govt.nz/p...