Bloom into springtime with Nelson Nature
01/10/2019 2:11pm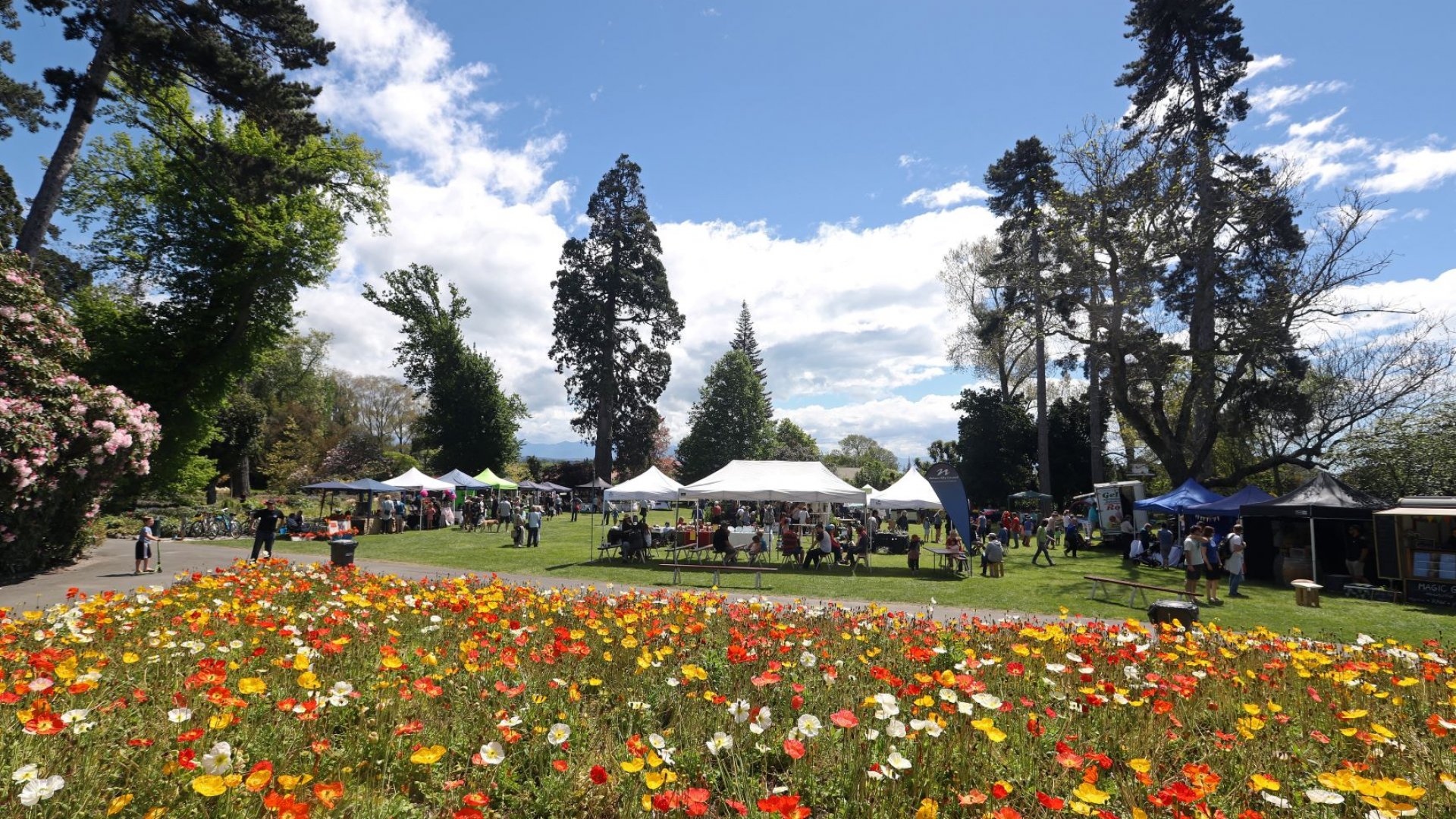 ​If you want to find out how to bring the wild into your life this springtime, come and visit the Nelson Nature / Healthy Streams stand at this year's Bloom Festival in the gorgeous gardens at Isel Park in Stoke on Sunday.
We'll be doing all we can to help you make your garden as nature-friendly as possible. 
You'll be able to find out about how to harvest water to use to keep your garden going during dry weather and you can go in the draw to win a Marley Twist downpipe attachment to help you capture rainwater for your garden so you can save water this summer. 
We'll also have info on drought-resistant native plants suitable for Nelson gardens. 
Interested in making your garden into a backyard sanctuary for our native creatures? 
Ask us for information and advice on backyard trapping to keep rats, stoats and other pests out of your garden so birds and lizards can be safe there, and how to safely control weeds so that your native plants can flourish.

Some native trees are important food sources for our native birds, so you can encourage them to hang out in your garden by planting the right trees – ask for a 'planting for native birds' fact sheet. 
We've also got copies of our Living Heritage Guide – all you need to know about planting native trees to help restore Nelson's ecosystems –for those planning on larger scale projects.
As well as information and advice we'll have some giveaways and fun activities for kids, like making a bottle garden, so come and say hello – look for the Nelson Nature and Healthy Streams banners.
What: Nelson Nature / Healthy Streams at the Bloom Festival

Where: Isel Park, Stoke, Nelson

When: Sunday 6 October, 11am – 3pm