Broadgreen Heritage Rose Walk unveiled
11/12/2020 3:14am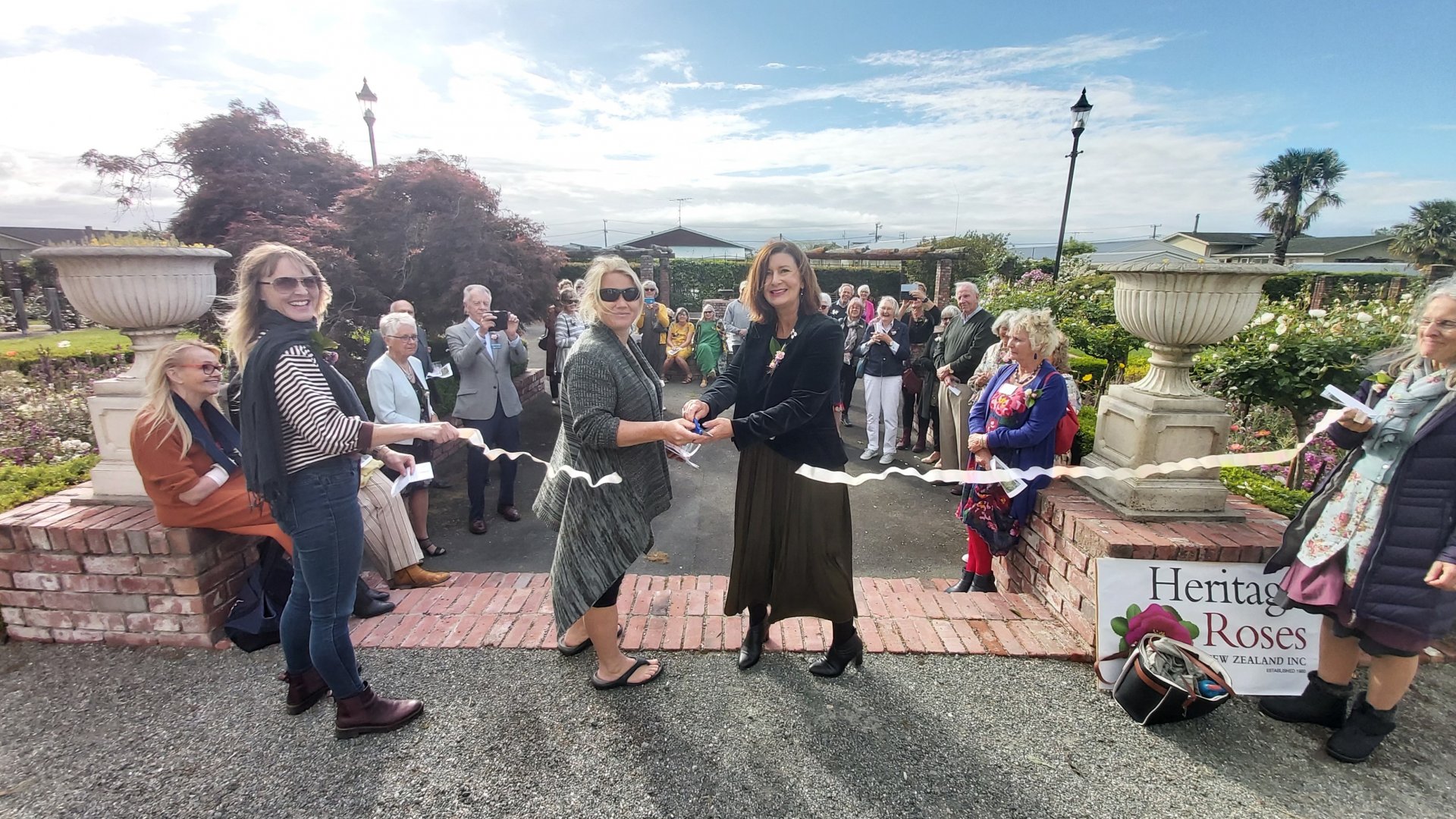 The Broadgreen Heritage Rose Walk was opened the ceremony at Broadgreen Historic House in Stoke in November.
The event celebrated the most recent extension of the heritage rose collection and the opening of the Walk, which helps guide heritage rose lovers around the gardens. 
Mayor Rachel Reese and Nelmac's Horticultural Parks Team Leader Kate Krawczyk cut the ribbon at the opening, with Councillors Mel Courtney and Tim Skinner in attendance, along with Council staff and the public. 
Councillor Skinner as Chair of the Sports and Recreation committee gave a speech.

Heritage and species roses, some from as far back as the 19th century, enhance the historic atmosphere of the park and homestead, and are the perfect foil for the modern roses displayed in the Samuels Rose Garden section of the Broadgreen site.

The son of Jim Samuels, founder of the modern rose garden at Broadgreen, was also present.

A huge thanks to the Heritage Roses Nelson team for hosting the event, along with Tasman Bay Roses for donating 60 roses (three of each variety).