Covid-19: Nelson City Council FAQs for the community
16/04/2020 2:40pm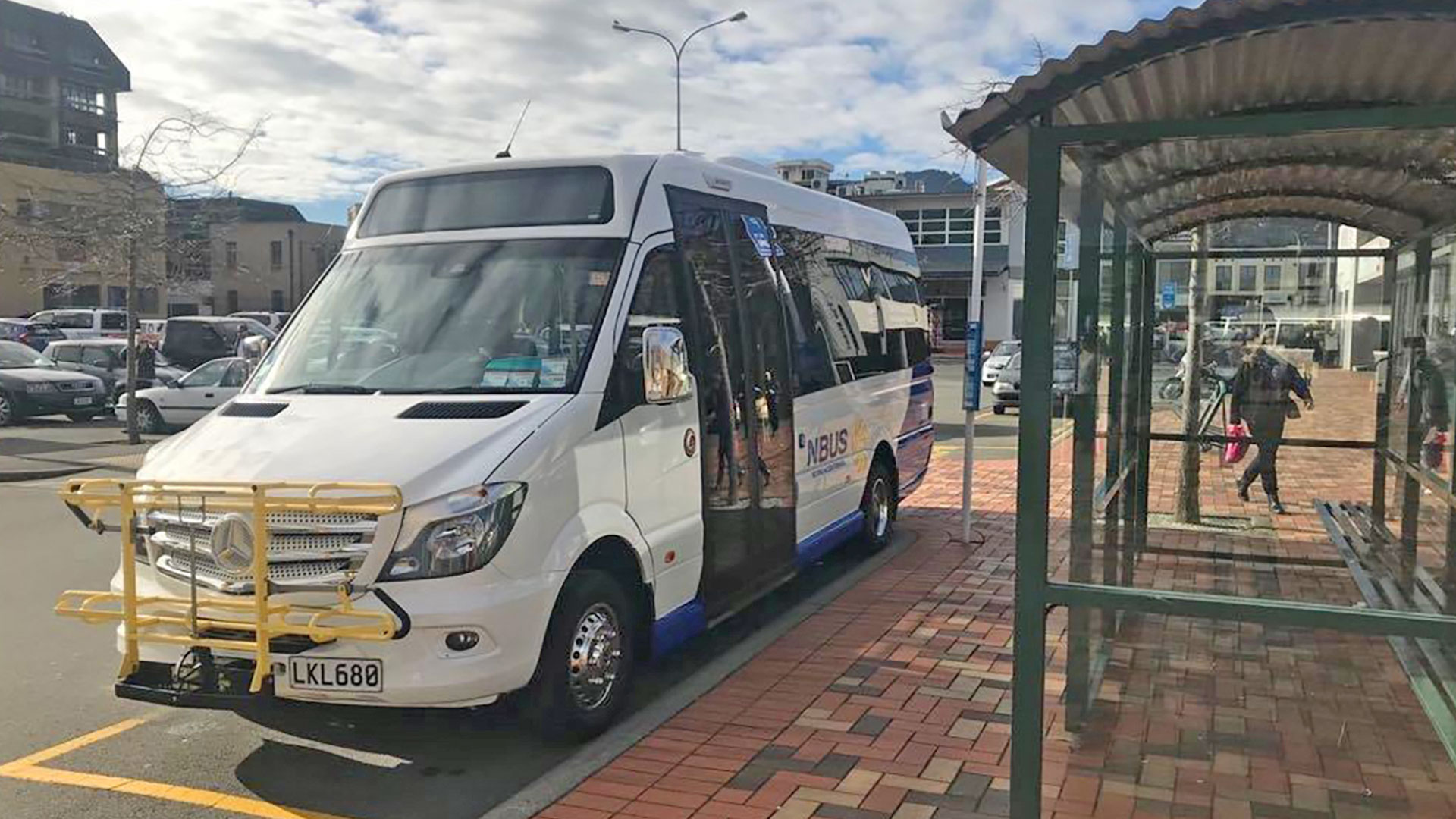 Find out more about Covid-19 and how it affects Nelson.


What is COVID-19 (novel coronavirus)?
COVID-19 is a new virus that can affect your lungs and airways. It's caused by a type of coronavirus. There are simple steps you can take to protect you, your family and whānau. 
Everything you need to know about COVID-19 is available on the covid19.govt.nz website.

What Alert Level is New Zealand at, and what does this mean?
New Zealand has a four-level COVID-19 alert system that specifies public health and social measures to be taken against COVID-19.

New Zealand is currently at Alert Level 4: Eliminate - Likely that disease is not contained. This will stay in effect for at least four weeks.
• People are instructed to stay at home
• Businesses are closed except for essential services 
• Services that will remain open are: supermarkets, doctors, pharmacies, service stations, access to essential banking services. A full list of essential services can be found here. 
• Takeaway food services are closed
• Rationing of supplies and requisitioning of facilities
• Major reprioritisation of healthcare services
• All indoor and outdoor events are cancelled.
• Schools are closed. The upcoming school term break will be brought forward to start on Monday, 30 March. For the remainder of this week and through the term break, schools will establish ways to deliver teaching online and remotely.
• Public transport will only be available for those working in essential services, for medical reasons, and to move essential goods – including ferry services between the North and South Island
• Air travel only applying to the transport of people undertaking essential services and the transport of freight.
Stay Home, Save Lives: The New Zealand Police Commissioner Mike Bush has warned there will be consequences for anyone caught flouting the shutdown rules.
Expect to see police if you are out and about and to be questioned about where you are going, particularly if you are driving.
Travel: Air New Zealand will continue to operate while we are on Alert Level 4. 
For travel after 27 March, you will need to check that you qualify to travel under the essential services list before you book your ticket or head to the airport.
All travellers entering New Zealand from 10 April 2020 will be met at the airport by government officials who will explain the necessary requirements and answer any questions. Travellers will also be screened for COVID-19 symptoms and required to either:
• go into 'managed isolation' in a Government-provided facility (hotel), or
• if you have COVID-19 symptoms, go into a quarantine facility (separate hotel).
You will need to stay there for at least 14 days.
You can't self-isolate at home, or take a domestic flight before the 14-day period is completed.
Air New Zealand is running one return flight a day between Nelson and Wellington, Monday to Friday.
Air travel is restricted to people undertaking essential services and the transport of freight.
Foreign nationals in New Zealand can also take domestic flights in order to connect with commercial, or chartered, international flights to their home country.
More information for travellers can be found here.
What is Nelson City Council doing in response to COVID-19?
• Nelson City Council has set up a hotline for people with urgent welfare needs. If someone has an urgent need for food or essential supplies, they can call 0800 50 50 75 and press 1 for Nelson City Council or 2 for Tasman District Council. The service is for those who do not have friends, family or neighbours who can provide assistance. See this Our Nelson story for more information
• As of March 23, Council has closed all of its indoor community facilities. This includes our three libraries and all our community centres, swimming pools and venues including Saxton Pavilion and Oval, Trafalgar Centre, Greenmeadows, Broadgreen House and Isel House.
• The Customer Service Centre at Civic House is closed. Staff are working remotely and only accepting calls and emails.
• Council's community playgrounds and exercising equipment are closed. While we know there is a need for the community to get fresh air and exercise, keeping the equipment sanitised is not possible and the risk of passing on the virus is too high.
• At this stage most of Council's public toilets remain open but the public is being advised to only to only use these in an emergency. If it becomes difficult for our staff to keep the toilets cleaned to a sufficiently high standard, or if there is any risk to cleaning staff, public toilets will close.
• Ratepayers who are worried about being able to pay their rates bill, can contact Council via our Customer Service Centre (03-546 0200) to work out a manageable payment plan.
• To help local contractors, Council is making weekly invoice payments for contractors completing essential services. There are plans in place to ensure payment for work completed, even in the event of a serious outbreak in our region.
• Council has waived the rent for hospitality and tourism tenants who lease property from Council for three months, beginning in April. Those with community leases will also benefit automatically from the rent holiday. There is no expectation of repayment.
• Hospitality businesses have been given a three-month holiday from paying their Outdoor Dining Licenses, beginning in April.
• Council has written to the Ministry of Justice asking it to allow its agency, the Alcohol Regulatory and Licensing Authority, to waive alcohol licensing fees for Nelson's hospitality industry.
Council's Essential Services:
• Contingency plans are in place for all Council's essential services. 
• Water treatment plant: Staff have been socially distancing and avoiding large gatherings. Chemicals have been stockpiled to ensure there is a supply.
• Teams have been split into two facilities to reduce the risk of them all getting sick at the same time.
• Refuse services: Staff are working with local companies to ensure collection continues. The public are asked not to overfill bags and not to put their refuse or recycling kerbside until collection day. Tissues and medical waste should be put in a separate bag before going in the main bag or refuse bin.
• Kerbside recycling collection will continue, but some collected materials, paper, cardboard, plastic and tins, for instance, will go to landfill during the shutdown. This is because the Government has ordered sorting facilities that are not automated to close. Nelsonians have the option of storing clean recycling, if they can do so safely, until normal service resumes if they choose.
• Glass will still continue to be collected and dispatched for recycling in Auckland.
• All five Tasman District Resource Recovery Centres and the Pascoe Street transfer station are closed.
• Nelson City Council does not offer a greenwaste collection service and all the transfer stations are closed. Private collection service Can Plan is still collecting pre-paid bins on the usual pickup day, however, Nelmac's service is closed during the lockdown. Please note, taking your greenwaste to Greenwaste to Zero or Wholesale Landscapes does not meet the "accessing essential services" criteria for using a vehicle.
Public Transport: 
All public transport services contracted to Council are fare-free. This ensures free public transport for workers in essential services, and to the general public requiring access to essential services. This will remain active until June 30, but will be reviewed before that if alert levels drop to 1 or 2. Nelson's buses are operating on a reduced timetable and travel is restricted to essential workers and people accessing essential services. For more detail read this Our Nelson article about public transport during the COVID-19 shutdown.
Nelson's reserves and outdoor exercise – what can I do?
You can walk, run or cycle around your neighbourhood, or your local reserve provided it is readily accessible from your residence, but always keep a 2-metre distance from people not in your bubble at all times.
Stick to simple outdoor exercise and avoid areas where you can get injured or lost, or that have narrow tracks that make social distancing difficult or dangerous.
The Director General of Health has issued a health notice asking people not to do any kind of recreation or exercise that involves swimming, water-based activities (for example, surfing or boating), hunting, tramping, or other activities of a kind that expose participants to danger or may require search and rescue services.
Using private vehicles for transport should be minimised. You should only travel if you're accessing essential services or if you're an essential worker. 
If you live in an area where a walk in the neighbourhood isn't practical, you can drive a short distance to reach an area, like a beach, where you can go for a quick walk. If the beach is busy, and you can't stay 2 metres away from other people, go home.
You should only travel in your car with people from your household/bubble.
Nelson's Maitai and Roding Water Reserves (including the Maitai Dam) are closed to the public for all recreation to protect key staff who work in these areas from potential exposure to the COVID-19 virus.
Tahunanui Beach Reserve, Saxton Fields and Branford Park are closed to vehicle access. 
All Nelson and Tasman's trails are closed to mountain bikers. There may not be signage up on all the trails to indicate this, but they should be treated as closed. See this Our Nelson story for more information.
All playgrounds are closed and all of Nelson's water fountains have been temporarily turned off. 
Please also avoid using any picnic tables and park benches, as any touching of surfaces can spread the virus. 
Do not:
• Meet others for the activity
• Stop to talk to others
• Stop for food/water/supplies
• Swim, hunt, tramp, surf, or engage in any other activity that may put a strain on emergency services should you get hurt.
• Travel far from home
Make sure you:
• Keep a 2-metre distance away from other people at all times
• Tell someone in your household where you're going and how long you plan to be gone for
• Take a cell phone with you so you can be contacted or contact others if you need to
• Thoroughly wash your hands on returning home 
• Are extremely careful of "high touch items" like handrails, avoid touching these and if you can't avoid it, wash or sanitise your hands before touching your face or eating.
Does my dog need to stay in my 'bubble'?
Yes. While dogs are very unlikely to contract COVID-19, they can carry it about with them on their fur if someone touches them. 
Likewise, bringing your own doggy-doo bag from home eliminates the need for touching a bag dispenser and further reduces the risk of transmitting the virus. 
The Ministry for Primary Industries and Companion Animals NZ have created a guide to walking your dog. 
Nelson Marina
Nelson Marina is closed to all members of the public until further notice, except:
• Businesses providing essential services as defined by the Government
• Emergency services
• Berth-holders may access the Marina – and the Government's Alert Level 4 restrictions apply to all berth-holders and their access to the marina.
Recreational boating is not allowed during the shutdown period and visits to the marina are not recommended. 

Where in Nelson can I get tested?
Community Based Assessment Centres (CBAC) have been set up for Covid-19 testing throughout the region.
The centres are free and anyone with COVID-19 symptoms is asked to contact a CBAC on 0800 358 4636 or attend a centre directly for screening, assessment and if needed, testing.
This is especially important for those residing with large groups, be it a large family or in a hostel or apartment block.
COVID-19 symptoms include;
-Fever (temperature of 38 degrees Celsius or more)
-Cough
-Shortness of breath or trouble breathing
-A sore throat
-Sneezing and a running/dripping nose
-Temporary loss of smell
Anyone who is immunocompromised is asked to go to the emergency department at Nelson Hospital instead of a CBAC for assessment.
Travellers who have arrived back in the country after April 10 will be screened for COVID-19 (see Travel, above).
Anyone else who thinks they may need to get tested is asked to phone their GP or Healthline on 0800 358 5453 first, to see if they should attend a centre for assessment.
There are testing centres at:
• Nelson: The former Suburban Club building, 168 Tahunanui Drive and Toi Toi (Victory), in the Harvey Norman carpark.
At the Toi Toi centre people will be screened and assessed. If they need testing this will happen at the Tahunanui CBAC and transport will be available if needed.
Staff at the Toi Toi CBAC can also connect people to welfare support: Accommodation, food, personal and whānau safety, financial and social support.
• Motueka: Bridge club room on Tudor Street
Testing involves a swab (sample) taken from your nose and sent to a laboratory.
If you are tested, it is very important that you stay in careful isolation at home and follow the physical distancing rules.
You will be called on the phone with the test results, usually within 48 hours.
For more information about the centres and the testing process, see the Nelson Marlborough District Health Board website.
How do I protect myself and others from COVID-19?
You should always practice good hygiene by:
• Covering coughs and sneezes with disposable tissues
• Washing hands for at least 20 seconds with water and soap, and drying them thoroughly
• Before eating or handling food, after using the toilet, after coughing, sneezing, blowing your nose or wiping children's noses and after caring for sick people
• People with symptoms of acute respiratory infection should practice good cough etiquette (maintain distance, cover coughs and sneezes with disposable tissues, and wash hands). If you have concerns, you can contact the dedicated COVID-19 Healthline for free on 0800 358 5453. 
Is the Alert System and response over the top?
No. The vast majority of people who will have COVID-19 will only experience mild to moderate symptoms. But there will be some who need more care and medical treatment.
That's why we have to focus on one simple goal – to unite against COVID-19 and allow our health system to support those who need it.
Global examples have shown serious action needs to be taken quickly to stop widespread cases.

Reporting breaches  
If you have concerns about a gathering of people, a non-essential shop or service that is open, anyone who is not self-isolating as required, or an event that breaches the criteria, you can report it to police online at 105.police.govt.nz. 
You can also call 105, but be aware the lines may be busy. Reports will be prioritised based on risk.
Can I go out to go to the supermarket? 
Yes. Essential services including supermarkets continue to operate during the lockdown.
We absolutely urge you to not stock up on goods or produce. The border closures apply to people, not products. 
By allowing supermarket workers the time to restock, they will have plenty of supplies to go around. Shopping as normal will allow supermarkets to manage supply and demand. 
Supermarkets will be closed as usual on Good Friday (10 April), but will be open on Easter Sunday (12 April). This is to ensure people do not feel the need to panic buy.

What can I do to get through?
Make sure you have your ability to work from home set up and you understand the process and policies from your workplace to allow you to do this. 
Organise any medication repeats and check in on elderly relatives or vulnerable people over the phone, to make sure they have everything they need. 
Ensure you are connecting with others by non-physical means to ensure you maintain connections and mental wellbeing, such as via Facebook messenger, Skype, or by just picking up the phone. 

What should I do if I am at risk, immune-compromised or have someone at risk in my household?
You are at high-risk if you are over 70, have a compromised immune system or have underlying health conditions.
People with underlying medical conditions include a compromised immune system, liver disease, cancer, kidney disease, heart disease and diabetes mellitus, pregnant women or on immunosuppressant medications.
You need to take more precautions to protect yourself against all infections, including COVID-19.

I'm feeling stressed, who can I talk to?
If over the following days and weeks you feel you are not coping, it's important to seek help and professional support. Your family doctor is a good starting point. 
For support with grief, anxiety, distress or mental wellbeing, you can also call or text 1737 Need to talk? This service is free, available 24 hours a day, 7 days a week and gives you the chance to talk it through with a trained counsellor.
Other important phone numbers include:
• The free Government helpline 0800 779 997 or on 0800 22 66 57 (8am–1am, 7 days a week).
• Healthline 0800 358 5453
• Call your local GP
• Call 111 in an emergency
• If you want more information about the COVID-19 response go to Covid19.govt.nz
Can I go to my school or work?
No. All non-essential businesses are closed. All schools are closed.
Everyone should stay at home, unless their work is classed as an essential service. See the full list of essential services here.
The second school term began by distance on 15 April. Every learner in New Zealand should have at least one way to access education, even if they do not have a device or an internet connection at home.
The Ministry of Education is working to increase the number of students who have internet access and devices. Hard copy learning resources are available to students without internet access.
Two television channels are broadcasting free to air content for children and students who find it tricky to learn online, or who don't have hard pack learning resources.
Home Learning/Papa Kāinga TV is available for children and young people aged 0 to 15. It airs 9am-3pm on school-days across channels TVNZ 2+1, TVNZ on Demand, and Sky Channel 502. Content includes play, literacy, mathematics, science, te reo Māori, physical education and wellbeing.
Māori Television content focuses on learning at home for tamariki, rangatahi and whānau, aged from 0 to 18. It is tailored to specific age groups during the day, with learning content tamariki can do on their own, with siblings or as a whānau. For more information about schooling, see here.
I am an essential worker, can I still access childcare?
Where possible, essential workers need to make their own arrangements for childcare, due to limited capacity.
This will not be possible for everyone. Alternative arrangements have been made so essential workers can access childcare and continue to work. See more information on the Government's Covid-19 website.