Eric Stewart keeping the streets of Nelson safe for 25 years
23/10/2020 11:44am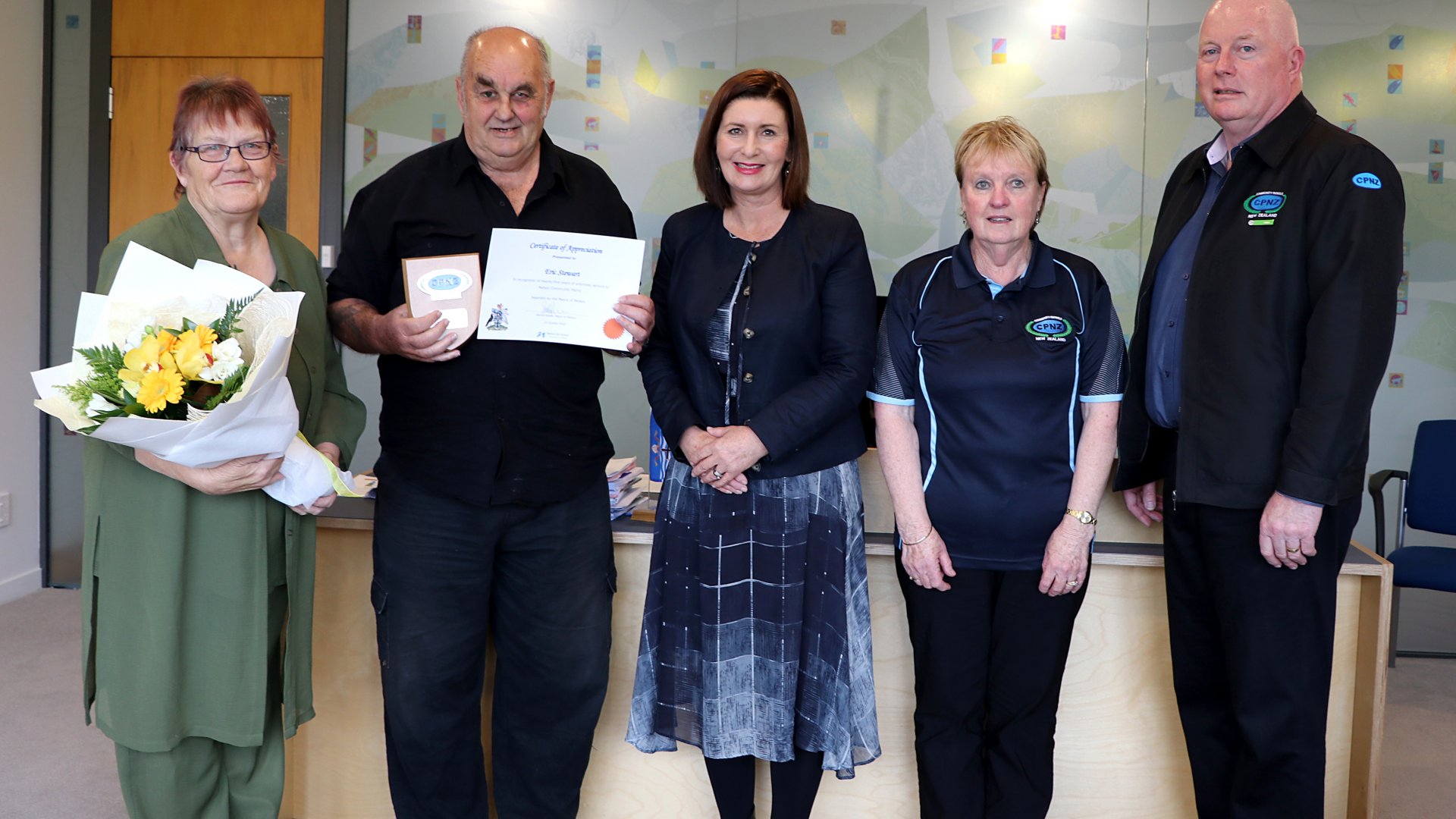 The founding member of the Nelson Community Patrol has been recognised for his commitment to keeping the streets of Nelson Whakatū safe.
Eric Stewart was an integral part of the inaugural meetings of the patrol over 25 years ago, set up by the then Mayor Philip Woollaston. 
Nelson City Council supplied a vehicle for the Patrol's work.
After securing a Council-owned car, Eric and his team began patrolling the CBD in January 1994 on Friday and Saturday nights. 

They work alongside Police, supporting people enjoying a night out, and also attend community events throughout the year, providing additional eyes and ears on the ground.

After a quarter of a century of hard work, Eric was awarded the 25 Years of service plaque from Community Patrols New Zealand (CPNZ).

In recognition of this award, a special Mayoral presentation was held on Monday 19 October, at which Mayor Rachel Reese acknowledged Eric's tireless voluntary work.

"Eric's efforts in setting up the Nelson Community Patrol all those years ago, and his enduring commitment in keeping our streets safe is something very special."

"So many organisations simply would not exist without the tireless dedication or volunteers such as Eric, and it is a privilege to acknowledge his work in this way," she said.