Free NBus rides to COVID-19 vaccine appointments
22/09/2021 2:25am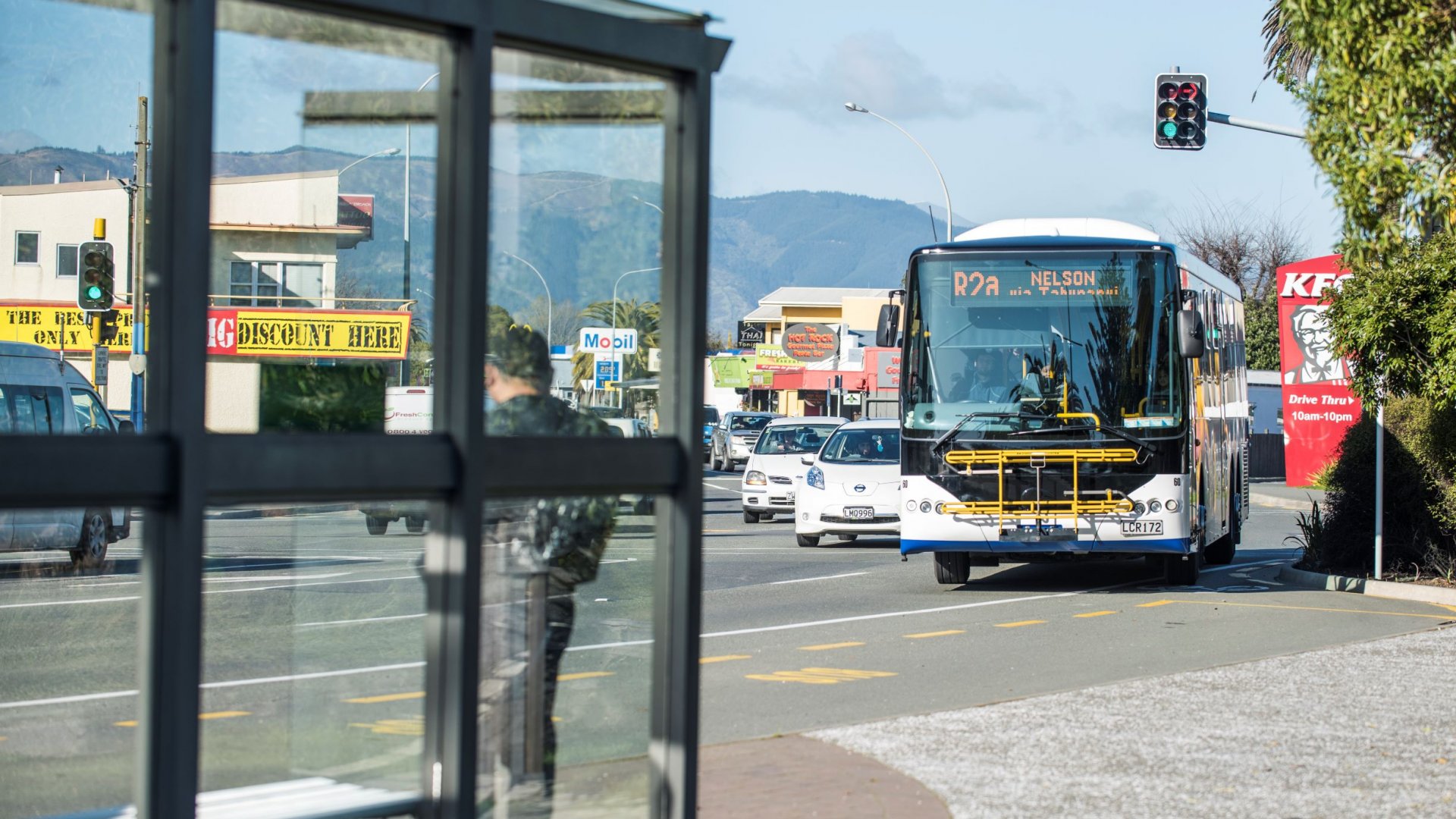 Nelson City Council, with the support of Waka Kotahi NZ Transport Agency, is offering free Nbus rides to help Nelson residents and their caregivers or dependents attend COVID-19 vaccine appointments and return home afterwards.
Offering free public transport is one way Nelson City Council is encouraging and supporting uptake of the COVID-19 vaccine.
Mayor Rachel Reese says, "The Nelson/Marlborough region is leading the country in terms of vaccination rates so we know we have a very organised delivery of vaccinations and a willing public, this is just another way to make it as easy as possible for everyone to play their part and get vaccinated. It is great that we can offer Nelson residents free public transport to show our support for people in the Nelson community. We've got you!"
The COVID-19 vaccine is our best option for getting Aotearoa through the COVID-19 pandemic. However, many New Zealanders face barriers to getting vaccinated, including access to affordable transport.
"Vaccination offers the greatest protection against serious illness, and this applies to everyone, not just the vulnerable or elderly, that's why it's so important that we make it as easy as possible for everyone to get vaccinated and I hope the offer of free transport will help those that may have struggled to get to one of our vaccination clinics," Nelson Marlborough Health's Chief Medical Officer Dr Nick Baker says.
The free bus rides are in place until 31 December 2021, terms and conditions apply.
Terms and conditions
Free travel is a single return trip to your vaccination appointment using Nbus on a scheduled service. 
If you require a caregiver to accompany you to attend a vaccine appointment your caregiver can also travel for free. 
Alternatively, if you have dependents that you need to look after (eg under 12-years-olds) your dependents can also travel for free. 
You can only use this travel on the day of your appointment, which appears on the booking confirmation. 
To travel for free, you must show the bus driver your appointment letter – which is either a text on your mobile phone or a letter. 
Staff will only be checking that your appointment letter/text is dated for the day of travel. 
Face masks and scanning QR codes are mandatory when onboard services and at bus terminals and bus stops.