Hampden Street closure continues, following safety gains
10/05/2022 2:33am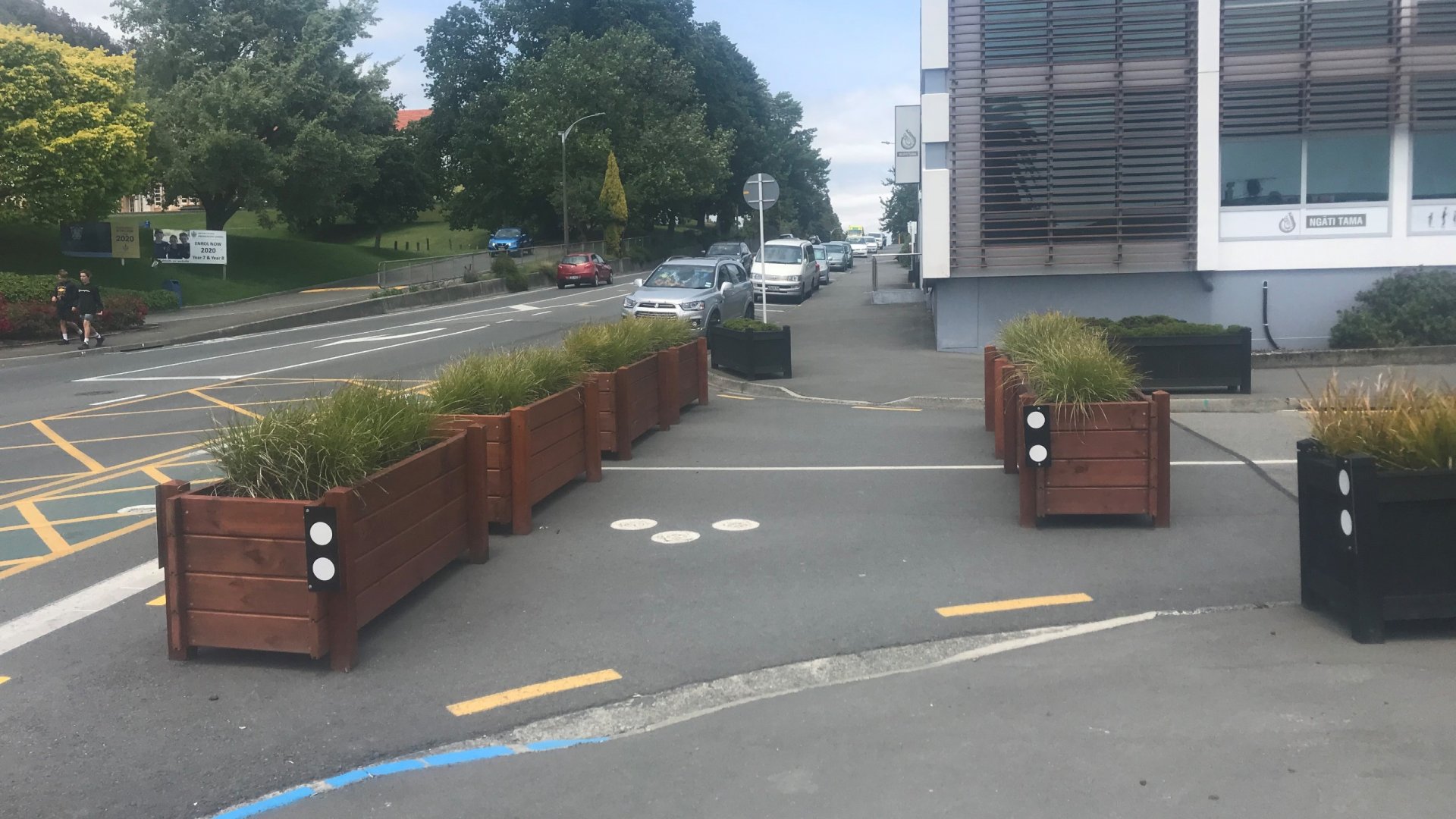 The Hampden Street West intersection with Waimea Road will be closed to vehicular traffic for the long-term following a decision at a full meeting of Nelson City Council on Tuesday, 10 May 2022.
The decision to close the intersection followed a trial period, which started October 2019 and showed significant safety gains at a busy part of Waimea Road, close to the Hampden Street school.
During the trial, there were no crashes at an intersection that had seen 14 reported crashes between 2012 and 2019. The number of cyclists per hour on Hampden Street West increased from 11 per hour to 16 per hour during peak times.
Infrastructure Committee Chair Brian McGurk says the closure supports Council's goals for a people-focussed city.
"There hasn't been a single reported accident at the intersection since the trial layout went in, and that has encouraged an increase in pedestrians and cyclists. It's fantastic to see a people-focussed solution work so well for pedestrians and cyclists right outside Hampden Street school," he says.
"By helping parents feel they can walk or cycle their children to school safely, we can go a long way to reducing congestion and related emissions."
"Council has worked closely with all the people affected, including parents and nearby residents. This is a lovely example of how positive and well-managed change can be."
Council staff are now working on a design that will allow pedestrians and cyclists to use the intersection, while keeping it closed to vehicles.