Hello 2020! Summer Events continue into New Year
16/12/2019 2:05am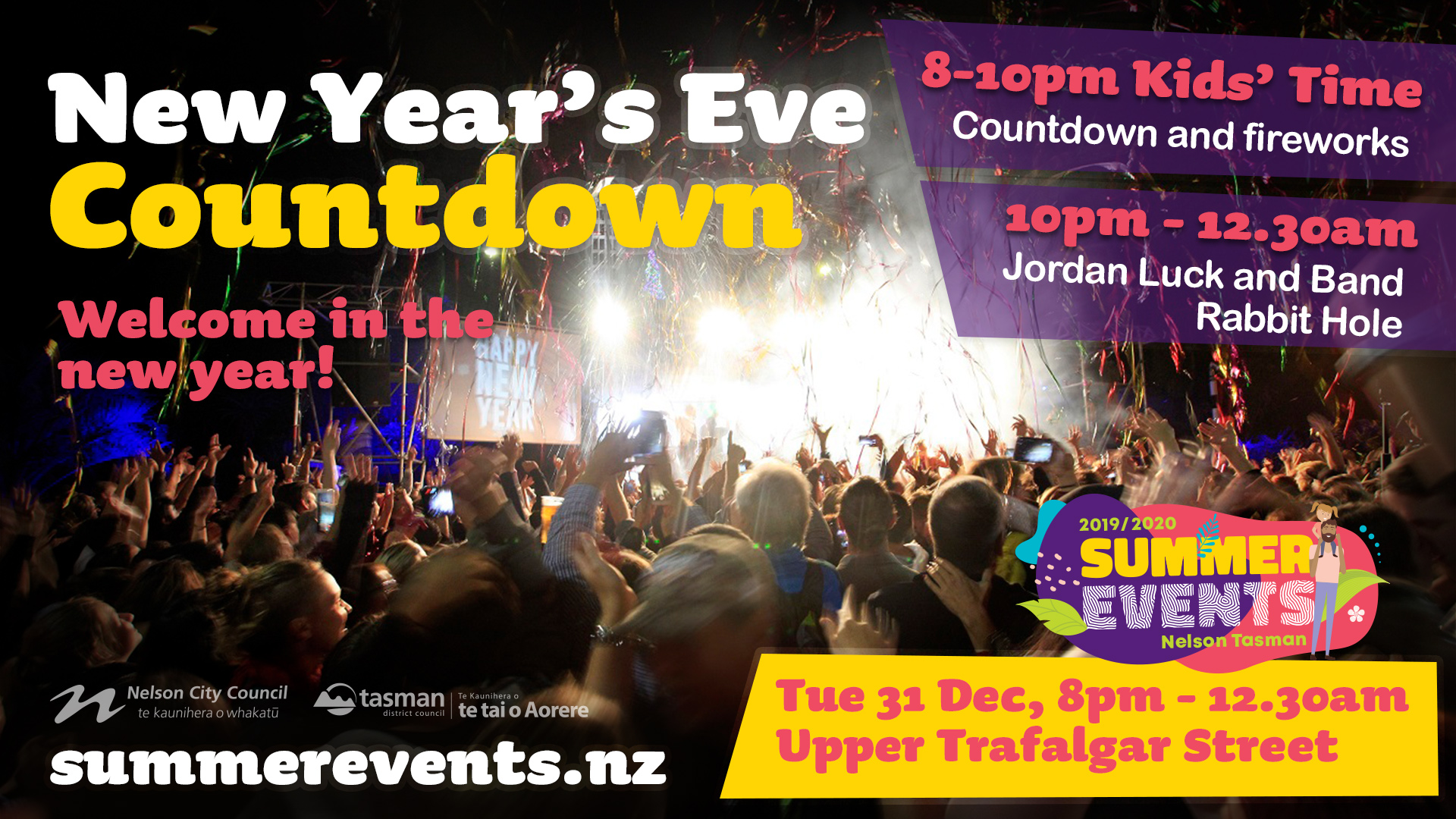 Nelson's central city New Year's Eve Countdown is a great place to celebrate your way into another decade – 2020!
This popular annual outdoor event on Upper Trafalgar Street is ever-evolving; this year we've introduced a session specially for children from 8–10pm. The family programme of entertainment and performances will culminate with a kids' own countdown and fireworks. 
After 10pm, local rising star band Rabbit Hole kicks off the live Countdown Concert, followed by none other than Jordan Luck and his band, moving everyone along with Dance Exponent hits and more up to the new year's countdown and fireworks at midnight!

PLEASE NOTE: Public streets are alcohol free. There will be zero tolerance for alcohol and underage drinking.

Tahuna Summer Sounds

Twenty of the region's top musical acts in one place: Tahuna Summer Sounds is back so kick back and enjoy the sounds of summer beachside at this family-friendly festival held on two Fridays, 10 and 17 January, 6pm – 9pm.

This year's programme features a wide range in musical genres – rock, pop, soul, folk, reggae, metal... While some acts will be presenting their third TSS performance, others are debuting; but all are fizzing about the opportunity to share their music in this iconic setting – the extraordinary Tahunanui Beach!

The music is complemented this year by 20 of the region's top food stalls to take care of all tastes. If wet, the events will be rescheduled to the following day (Saturday 11 and Saturday 18 January).


For the full programme and band bios, go to the Summer Events website.