'Librarians are the real heroes': farewell to the DORA bus
01/03/2020 12:05pm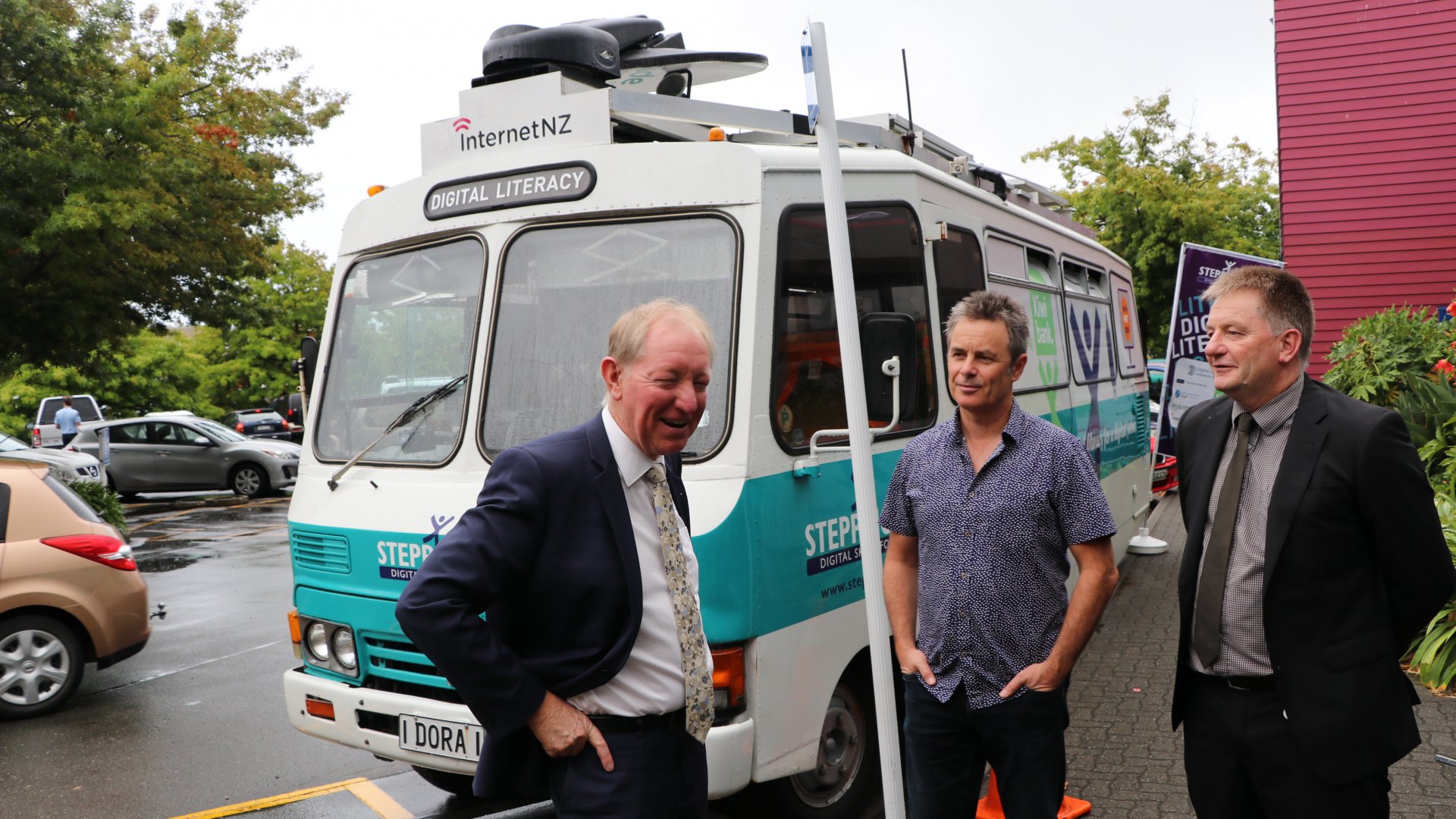 In the fight to make digital exclusion a thing of the past, Digital Inclusion Alliance Aotearoa Director Laurance Zwimpfer believes librarians are the unsung heroes.
Mr Zwimpfer's time helping Nelson's older residents access internet services on his Digital On Road Access (DORA) bus ended earlier this month.
"The DORA bus is the flagship, but the real heroes are inside that building," he says, while standing outside the Elma Turner Library. 
"I've taken the bus across the country, and librarians are doing so much to make sure the digitally excluded can get access to the internet."

The DORA bus arrived in the Nelson/Tasman region on 20 January, and stayed for a month. Working in conjunction with Kiwibank, librarians were able to help Nelsonians who might usually be excluded from the digital world learn how to use online banking.  
Community Services Chair Matt Lawrey says this is another "great example of how libraries today are about so much more than books".

"For a lot of people, navigating the Internet and using online services is as natural as breathing. For others, though, it's not as simple as that. It's a serious issue because people's ability to access online services can determine how well they can operate and participate in society."

One in five Nelsonians are over 65, a figure that will rise to one in three by 2043.

"That's why it's important we give people the opportunity to get the skills they need so they don't get left behind."