Malcolm in the middle: Richmond commuter at the heart of Council's Aotearoa Bike Challenge team
09/02/2021 5:02am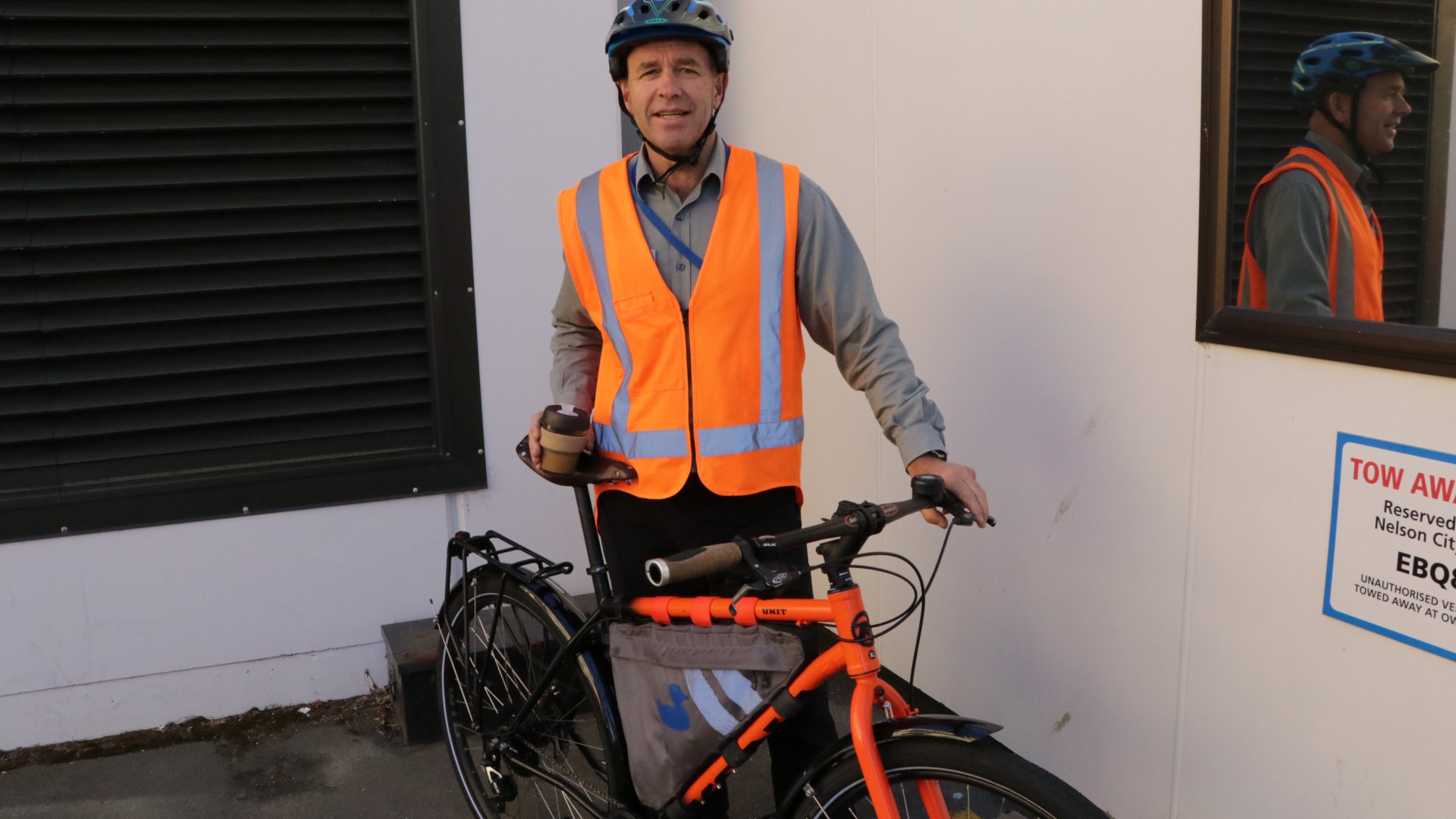 Even a move out to Richmond hasn't deterred Nelson City Council's Health and Safety Advisor Malcolm Hughes from biking to work.
When he first started at Nelson City Council, four years ago, he would enjoy a comfortable six kilometre ride to work from Atawhai. 
His recent shift to Richmond has more than doubled his journey distance and shown his level of commitment to cycling.
"Initially it was convenient, fairly easy, save fuel, good exercise," Malcolm says.
"But since I live a bit further away now, it is to avoid the traffic coming in from Richmond, and plenty of exercise."
While Malcolm loves the ride to work, the return trip can have its challenges after a hard day in the office.
"It's hard going home in the afternoon if you have got a head wind after a day at work," he says.
"But you have no choice then, you have your bike and you have got to get home, so you do it."
His long commute has been improved by updating parts of his bike recently, which has given him renewed confidence.
"I have justified giving my bike a shine up and putting some new parts on it, a bit of a birthday
for the bike," he says.
"If your bike looks good and everything works well you will enjoy riding it more."
Aotearoa Bike Challenge
Aotearoa Bike Challenge is a fun, free competition that is all about seeing which workplaces or groups can get the most people to ride a bike for just 10 minutes or more.
You download an app which logs your rides and you are automatically awarded points for every kilometre you ride, every day you ride and for every person you encourage to sign-up.
The more people who join in (and encourage others to do the same), the more points you earn and the better chance you have of winning some of the national prizes and spreading the considerable wellbeing/environmental benefits of hopping on a bike.
Nelson City Council is challenging Tasman District Council and encourages local businesses to get involved.
To register for Aotearoa Bike Challenge go to https://www.lovetoride.net