Nelson Arts Festival launches its 2018 programme
09/08/2018 9:27am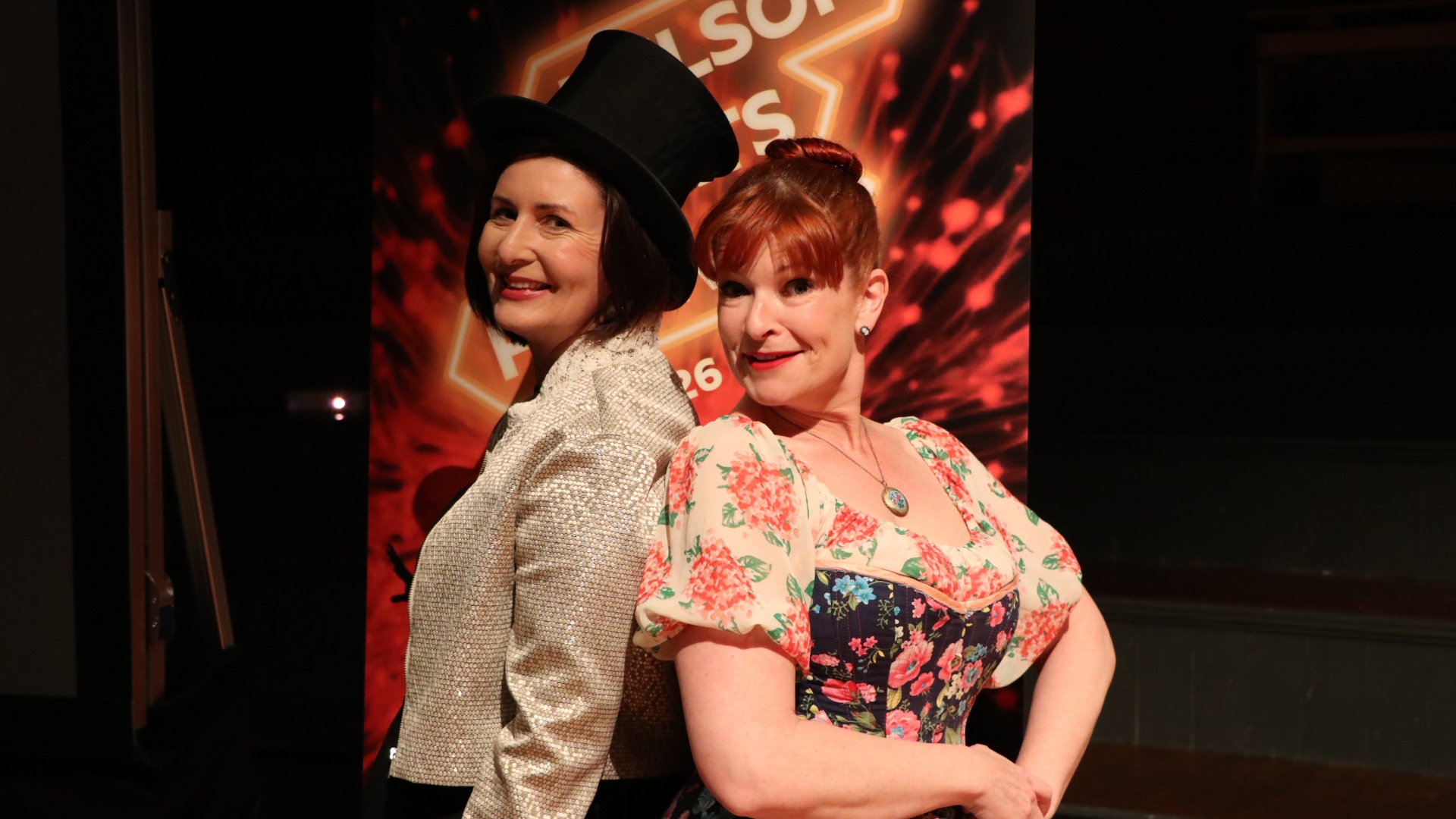 ​Nelson Arts Festival takes over the city from 11-26 October 2018 with a wondrous array of incredible performances, talks, exhibitions and community events, wrapping up with the much-loved Masked Parade & Carnivale and its theme of "Weird and Wonderful."
In 2018, Nelson Arts Festival is bringing the world to Nelson with shows coming all the way from Hungary, Canada, Australia and New Zealand! Loved by locals and visitors alike, the Festival is a heady mix of theatre, music, dance and free events as well as the Page & Blackmore Readers and Writers programme and the Masked Parade & Carnivale.
Mayor Rachel Reese said that the Festival will once again be a drawcard for locals and visitors. "This event brings us together as a community and celebrates our arts culture and creative spirit."
Highlights of the 2018 programme include the splendor of Royal New Zealand Ballet, the welcome return of Nelson local-made good Rhian Sheehan, the spine-chilling theatricality of The Dunstan Creek Haunting, one of Australia's best circus troops, Casus Circus, with their latest show, Driftwood, and Australian National Living Treasure, cartoonist, writer, painter, philosopher and poet, Michael Leunig, best known for his characters Mr Curly and The Duck.
Visit nelsonartsfestival.co.nz
Festival Director Charlie Unwin is especially enthusiastic about the 2018 programme, saying, "We have searched the world to put together a programme of world-class acts that we know our audiences will love.
"As always, accessibility is vital to the success of any great festival. Festival cornerstone, the iconic Masked Parade & Carnivale, features many local performers and accessible experiences such as the ever-popular (and free) Pic's Granary Gigs."
"The 2018 programme will entertain, challenge, astound and amuse, and hopefully, get people up on their feet for some hip-shaking moves – I can't wait for Nelsonians to experience the treats we have in store."
Theatre-goers have a smorgasbord of storytelling with the likes of My Best Dead Friend by actor Anya Tate-Manning (last seen onstage in Nelson in Hudson & Halls Live!), raucous Dickensian tales with Olive Copperbottom, an investigation into consent, feminism and sexual empowerment with Jane Doe, and the extraordinary dance/theatre piece, Lobsters, by Borderline Arts Ensemble.
Music lovers are spoilt for choice with a stellar lineup of music from around the globe including our own Tiny Ruins, The Eastern, Julia Deans and Louis Baker, alongside Australians Garrett Kato with his beachy vibe, and Sex on Toast in all their wicked 80s-esque glory. A sure-fire hit will be Canada's high-energy funksters The Shuffle Demons, whose gig at Neudorf Vineyards is sure to rattle the vines to their roots. The Festival is excited to be back in the Nelson School of Music Auditorium, with NZTrio, Tākiri Ensemble, and a spotlight on Nelson choirs with Sounds Excellent 2018.
A highlight of the visual arts is The Flag Project, where award-winning New Zealand artist Miranda Brown will work with local community groups and schools to create a series of 30 large flags, which will be hung resplendent throughout Founders Heritage Park.
There's plenty for the small ones, with the hijinks of The Messy Magic Adventure! and the sheer breathtaking wonder of Ann-Droid – a little robot on roller skates who sets out on an adventurous quest. And to end the Festival in true community style, it's the much anticipated Masked Parade & Carnivale, when thousands line the streets to see one of Nelson's most colourful and joyous spectacles.
This year the Page & Blackmore Readers and Writers programme features more guests than ever before, beginning in true Nelson style with an exclusive appearance by one of New Zealand's literary treasures, Maurice Gee, who will be discussing his new book, Memory Pieces.
Audiences have the opportunity to hear the likes of bestselling author Helen Brown, join Lizzie Marvelly when she issues a battle cry for Kiwi women, and find out how to create wildly delicious kai with Amber Rose. Paul Bensemann documents the fight for our forests, Michèle A'Court shares the secrets of long-lasting intimacy, and 2018 Ockham NZ Book Awards' non-fiction winner Diana Wichtel recounts the search for her father.
Nelson Arts Festival has something for anyone who is keen to see, hear, or be part of an experience that is sure to stretch their imagination!
All tickets on sale 9 August. Early Bird tickets available 9–31 August. Booking information.
For further information go to the Nelson Arts Festival website.