Nelson Buskers Festival set to amaze
22/01/2020 11:16am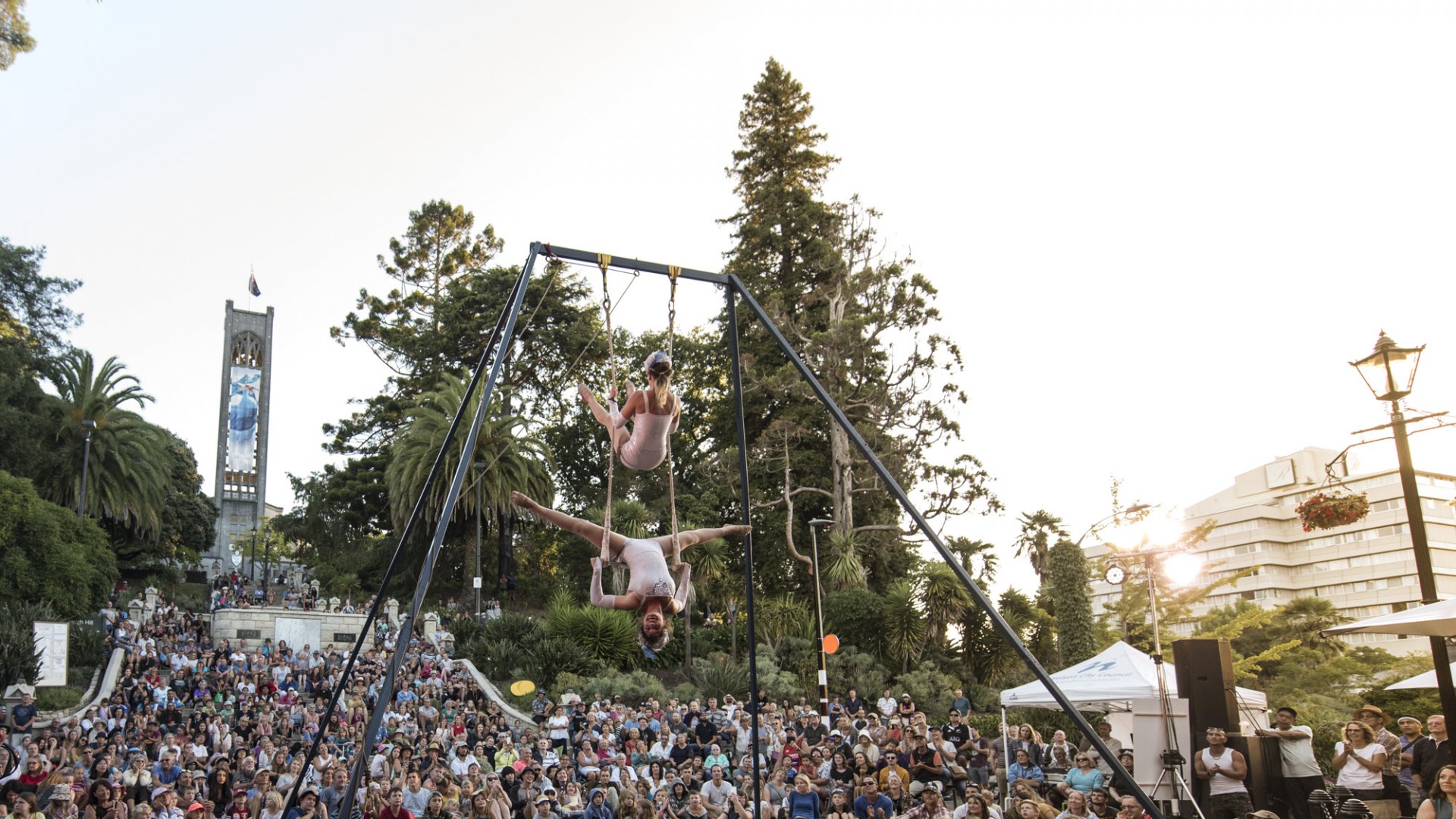 Street buskers from Canada, Hungary, Mexico, USA and Hawaii are coming to amaze and entrance with acrobatics, contortion, clowning, juggling and, of course, humour at this year's Nelson Buskers Festival from 30 January - 2 February 2020.

The return of Mapua Wharf as a performance location means four different performance areas this year!

Buskers on Trafalgar – Koha
Top of Trafalgar Street, Nelson. Thu 30 Jan & Fri 31 Jan, 11am – 2.30pm and Sat 1 Feb, 10.30am – 2pm.

Buskers on the Church Steps – Koha
Church Steps, Top of Trafalgar Street, Nelson. Sat 1 & Sun 2 Feb, 6pm.

Buskers at Mapua Wharf – Koha
Mapua Wharf, Mapua, Tasman. Sun 2 Feb, 11am – 2.30pm.

Buskers at The Boathouse – R16 (content can be unpredictable). The Boathouse, 326 Wakefield Quay, Nelson. Thu 30 Jan, 8pm and Fri 31 Jan, 8.30pm. 
Tickets available through Theatre Royal Nelson, Nelson Centre of Musical Arts, Richmond Mall, Nelson, Motueka and Blenheim i-SITEs, online at ticketrocket.co.nz or phone 0800 224 224.

The line-up includes:

Sara Kunz (Hawaii) – acrobatic hula-hoop and contortionist
Quatour Stomp (Canada) – four-man creative powerhouse of energy
Imre Bernath (Hungary) – preeminent street clown
Pancho Libre (Mexico) – explosive acrobat and circus artist
Martika Daniels (USA) – one-woman stunt show
Follow and like the 'Nelson Buskers Festival' Facebook page for the latest updates on acts, alternative wet weather venues, etc.