Nelson gets behind historic test match
12/09/2018 12:22pm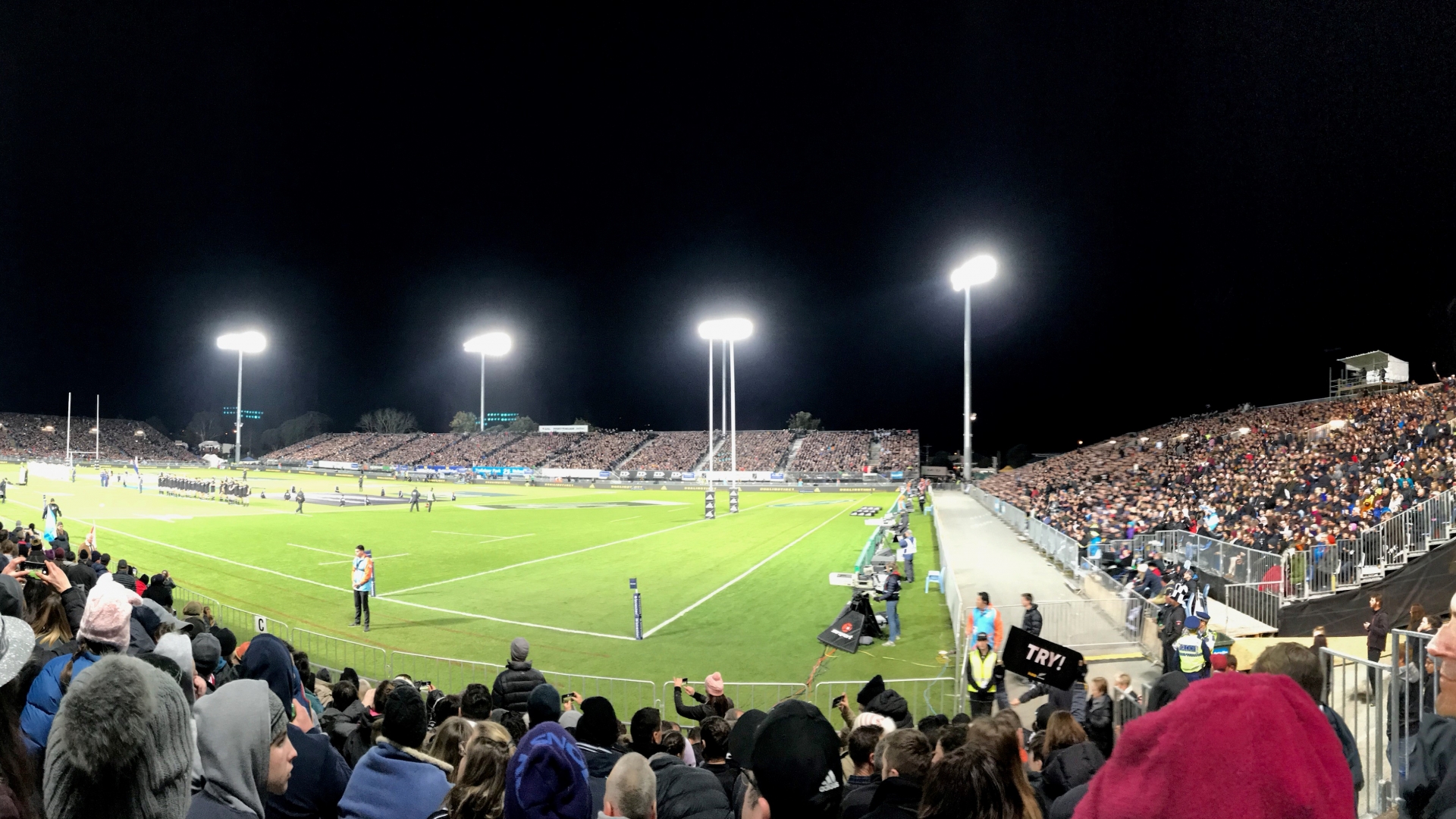 ​This historic match, the first All Blacks test for Nelson, was the culmination of a huge community effort, and thousands of supporters from both sides enjoyed an event that put the centre of New Zealand at the centre of world rugby.
The Nelson Tasman region was a buzz with excitement in the lead-up to the game, and it's no surprise that glorious weather welcomed Nelsonians and visitors alike as they soaked up the atmosphere. That energy flowed from the city with the crowd as they descended on the ground, with the 21,404 spectators ready and waiting well before the teams ran onto the pitch.

 
This Rugby Championship match was the first game for the newly renovated turf at Trafalgar Park, which was praised by the All Blacks coach Steve Hansen post-match as one of the best the team have played on.
 
Mayor Rachel Reese was immensely proud of how Nelson came together to put on this memorable event.
 
"This match was an amazing spectacle, excitement in Nelson had been growing all week as visitors poured into the city, and by game night the atmosphere at the ground was electric. A big thanks to both the All Blacks and Los Pumas who put on a show that entertained everyone watching. Both were tremendous guests, and they are welcome back anytime they like.
 
"Nelson showed once again that it can host these large international events, especially when all the community gets involved. Securing and delivering an All Blacks' test match was the result of hard work and dedication from so many Nelsonians, and without this combined effort, the match wouldn't have been the success it was. A huge thanks to the Tasman Rugby Union, business sponsors and all the volunteers that stepped up to deliver a world class event.
 
"Thanks must also be extended to the supporters. Not only did you fill Trafalgar Park to the brim, but you created an atmosphere that was second to none. It truly was something for all of us in Te Tau Ihu to celebrate.