New Bus Shelters
05/12/2018 10:23am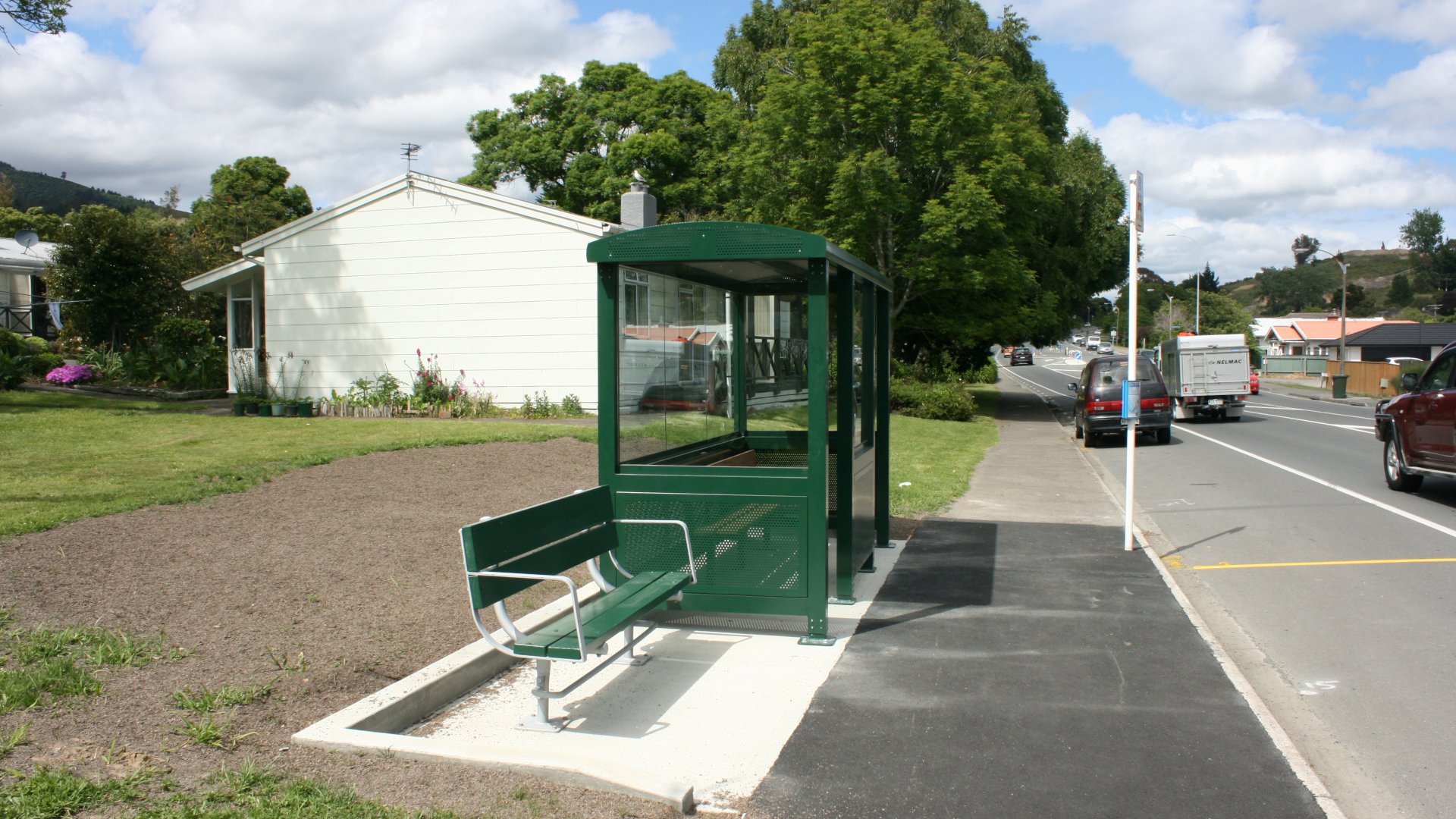 As part of the recent Waimea Road pedestrian refuge project, a new bus shelter has been installed.
This is one of five new shelters around the city. The other shelters are located in front of the Z station in Stoke, corner of Quarantine Road and Annesbrook Drive, and one on each side of the road outside Stoke School.

In the first half of 2019, two other bus shelter locations are due for an upgrade so the existing shelters will be relocated. 
If you can think of a stop where you think a bus shelter would be well-used, please contact Council at enquiries@ncc.govt.nz or on 546 0200 to suggest a location for consideration.