New link road and car park for Saxton Field
19/11/2021 3:24am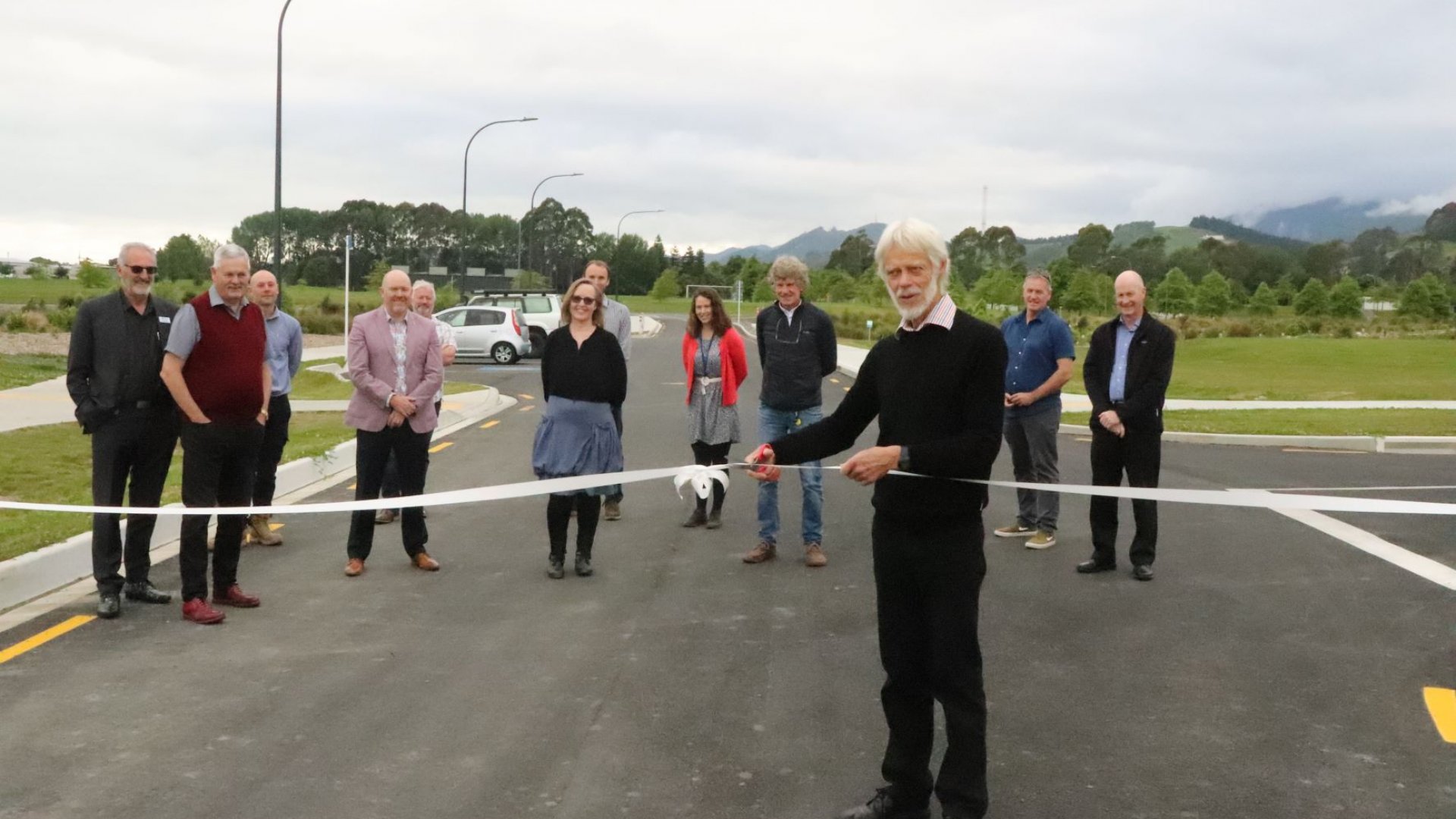 There is now improved access to the Velodrome and Saxton Field from Champion Drive, thanks to a new link road and car parking facilities.
The project was divided into two stages, with work done initially to connect Champion Road to the Velodrome in 2019, before linking the Velodrome to Saxton Field. 
The project was completed in April this year, on time and on budget.
The carpark was specially designed to cater for cycling events and speed skating. 
This included non-slip line marking, high-quality asphalt and specially positioned gates to fully enclose the carpark for events. 
A mid-point lockable gate was also installed to improve day-to-day safety and allow this link to open for large events.

Deputy Mayor Judene Edgar said the new road and car park makes the Velodrome and other facilities of Saxton Field more accessible.
"The Velodrome is not just for professional cyclists, it's a community facility open to all skill levels. The fun learn-to-ride area, complete with roundabout, intersections and road signs is a great place to take the kids and now walkers, cyclists and drivers have safer and easier access."

What does it take to make a car park:
Over 6000m2 of Asphalt
Over 1.5km of line marking
More than 4,000 tonnes of earth moved
Over 1.4km of kerb and channel