Parking Meters – make the most of the new system
22/07/2020 3:58am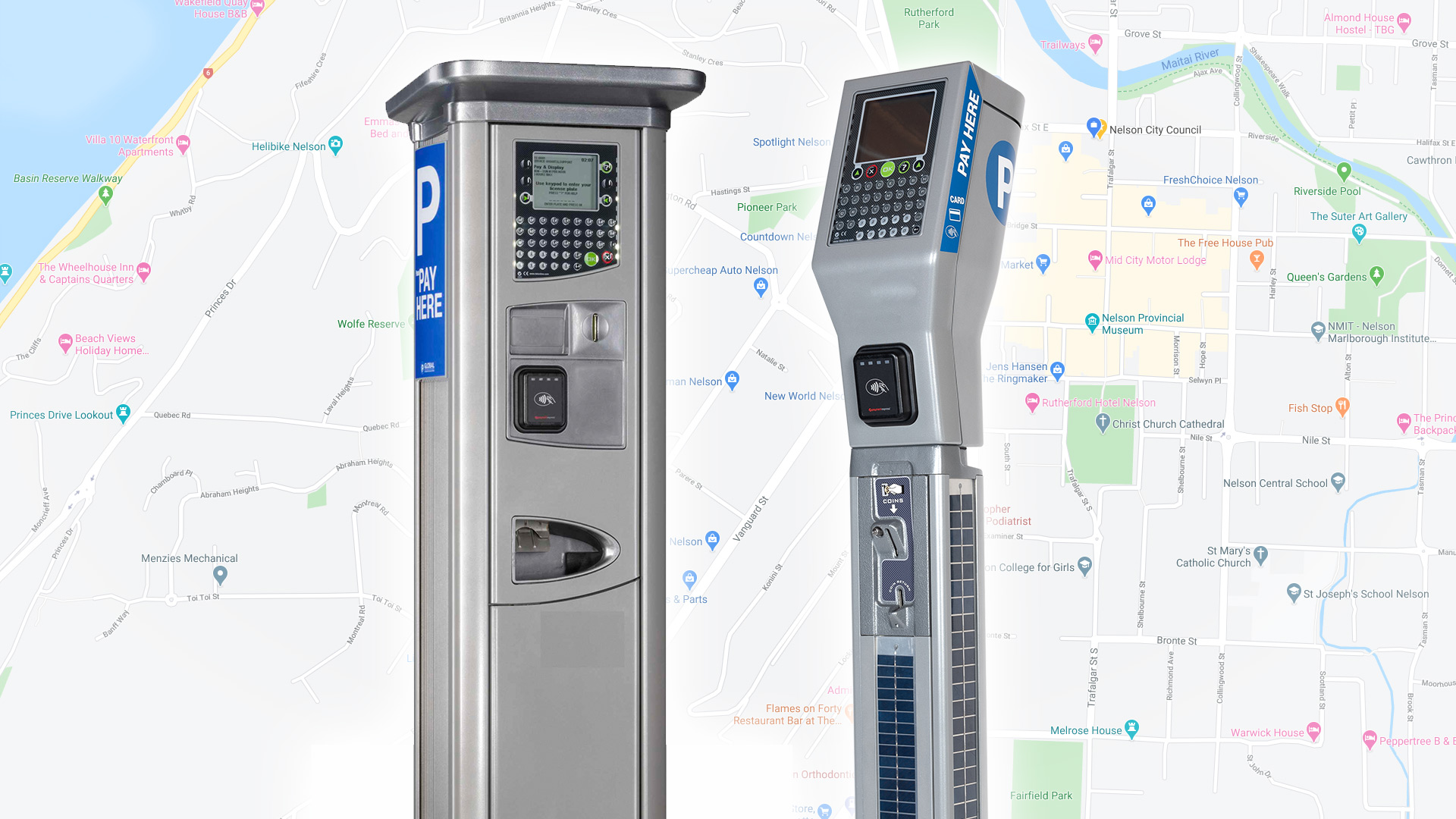 Nelsonians have been using our new Pay-By-Plate meters since 29 June, and Council staff have been out and about helping people get used to the new system.
Many of you have similar questions about the new meters. Here's a few of the most common and our answers to them:

How do I avoid a queue at the meter?

We expect queues to die down once people get used to using the new meters and PayMyPark app. However, if you see a queue at a meter, remember you can pay for your park or claim your free hour at any meter in the City. If you are paying for two or three hours of parking, you will need to find a meter with a two or three hour time limit – you can find these on the periphery of all the major car parks. The fastest way to park is with the PayMyPark app – once your details are stored, it takes seconds to pay, and you don't have to use a meter at all. Parking meter locations, time zones and more can be found on Council's website: nelson.govt.nz/services/transport/parking/where-to-park-in-nelson

Do I have to upload money onto the app to get the free hour?

No, you can claim your free hour without spending any money on the app. Choose your location and the time you would like to stay for (up to one hour), press the green button that says 'Buy for $xx' and then enter your car registration number. Click next and the free hour will be applied without charge. Remember you only get one hour free, once per day, for each vehicle registration. 

How do I split up the one hour free parking?

If you are using the meter, input your registration number, click OK, then press 'Adjust Time' to reduce the time parked down from one hour. You can do this in fifteen minute increments. If you are using the app, choose the amount of time you wish to park for and complete the transaction as usual. If you asked for 15 minutes of free parking, you will have 45 minutes left to use later in the day. If you choose to use your whole hour in one go, please note that you can move your car around the city and park in any paid parking spot for free until that hour runs out.

For a step-by-step guide to using the meters and app visit our parking meter page on the Council website.