Pillar of community work acknowledged for contribution
12/11/2021 4:34am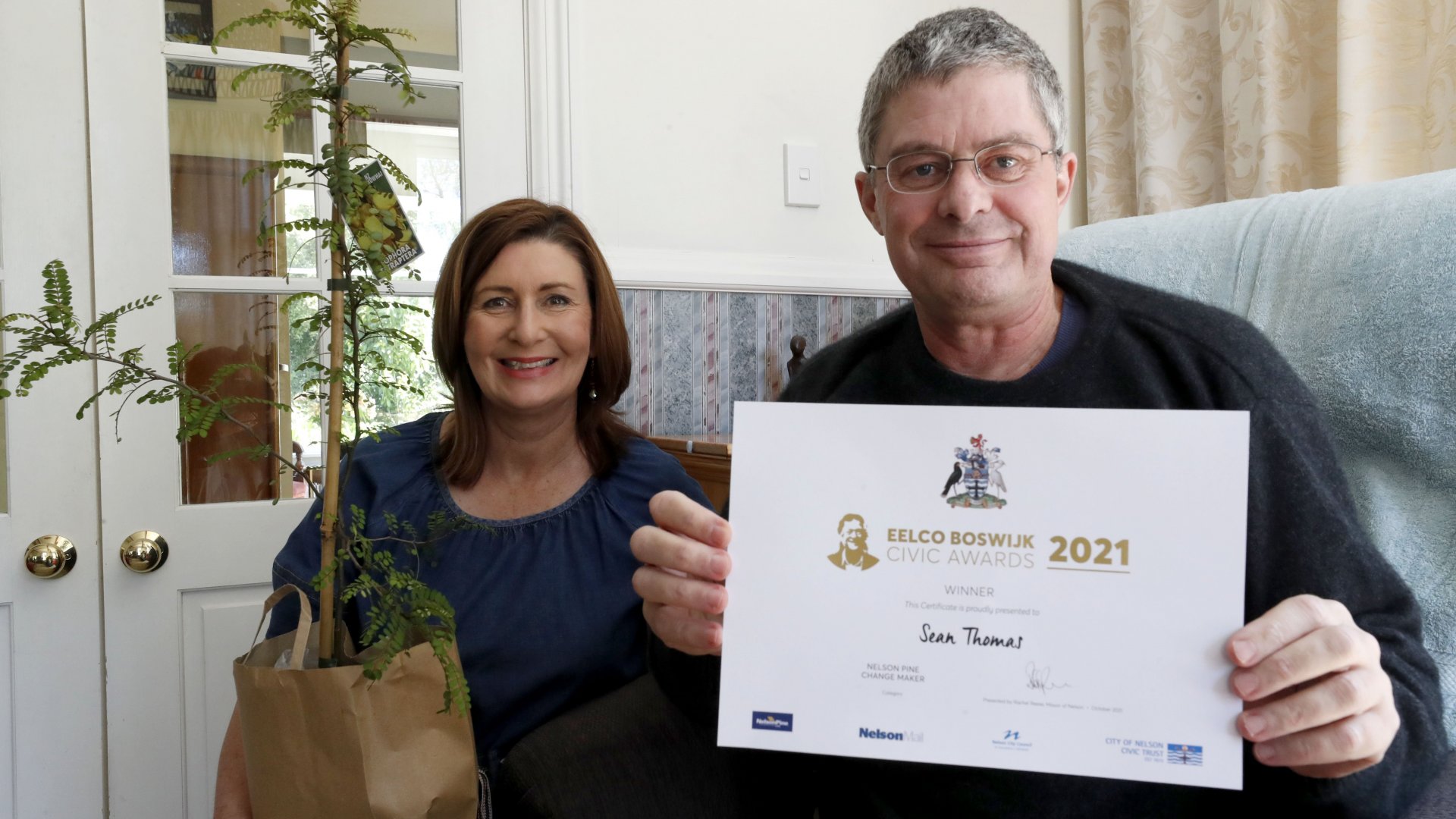 Nelson City Council warmly congratulates Sean Thomas, recipient of the Nelson Pine Change Maker award in the Eelco Boswijk Civic Awards 2021.
This award is about recognising an individual who is taking an innovative approach to effecting change in our community, encouraging social change for the betterment of others.
Nelson Mayor Rachel Reese says Sean has generously used his wisdom and experience to make a difference, through his tireless work in support of charities and community groups.
"Sean has spent many years as both a board member and volunteer mentor with Big Brothers Big Sisters of Nelson-Tasman, offering support and acting as a role model for young boys, helping them to grow good, strong social connections that assist them to navigate life.
"Sean has also devoted a great deal of his time to Rotary, working on many community-focused programmes in the region, as well as working with several youth arts-based charitable organisations. He has worked tirelessly to ensure policies and procedures have been put in place at the Nelson Youth Theatre Charitable Trust to ensure young people are safe from discrimination and harassment."
Rachel Reese says that in addition to his work with charitable organisations, some of the most important contributions Sean has made is the work he has done behind the scenes with people who feel marginalised by society.
"He has helped people become and feel included, working to ensure people from all communities and backgrounds are embraced." 
Nelson Pine is generously donating $1,000 for Sean to donate to a charity of his choice. 
Murray Sturgeon, Chair of Nelson Pine Industries say that this award is richly deserved, particularly in honour of Sean's outstanding contribution to Big Brothers Big Sisters of Nelson-Tasman.
"His guidance brings joy and opportunity to those who unfortunately do not have the same good fortune and grounding in life, as others.
"It gives me great pleasure to support the Change Maker award, Sean has been recognised by the Nelson community as a worthy recipient and I couldn't agree more. He really has changed the lives of many young people in Nelson."