Retirement Village residents trishaw to Go By Bike Day - Nelson
19/02/2021 4:30am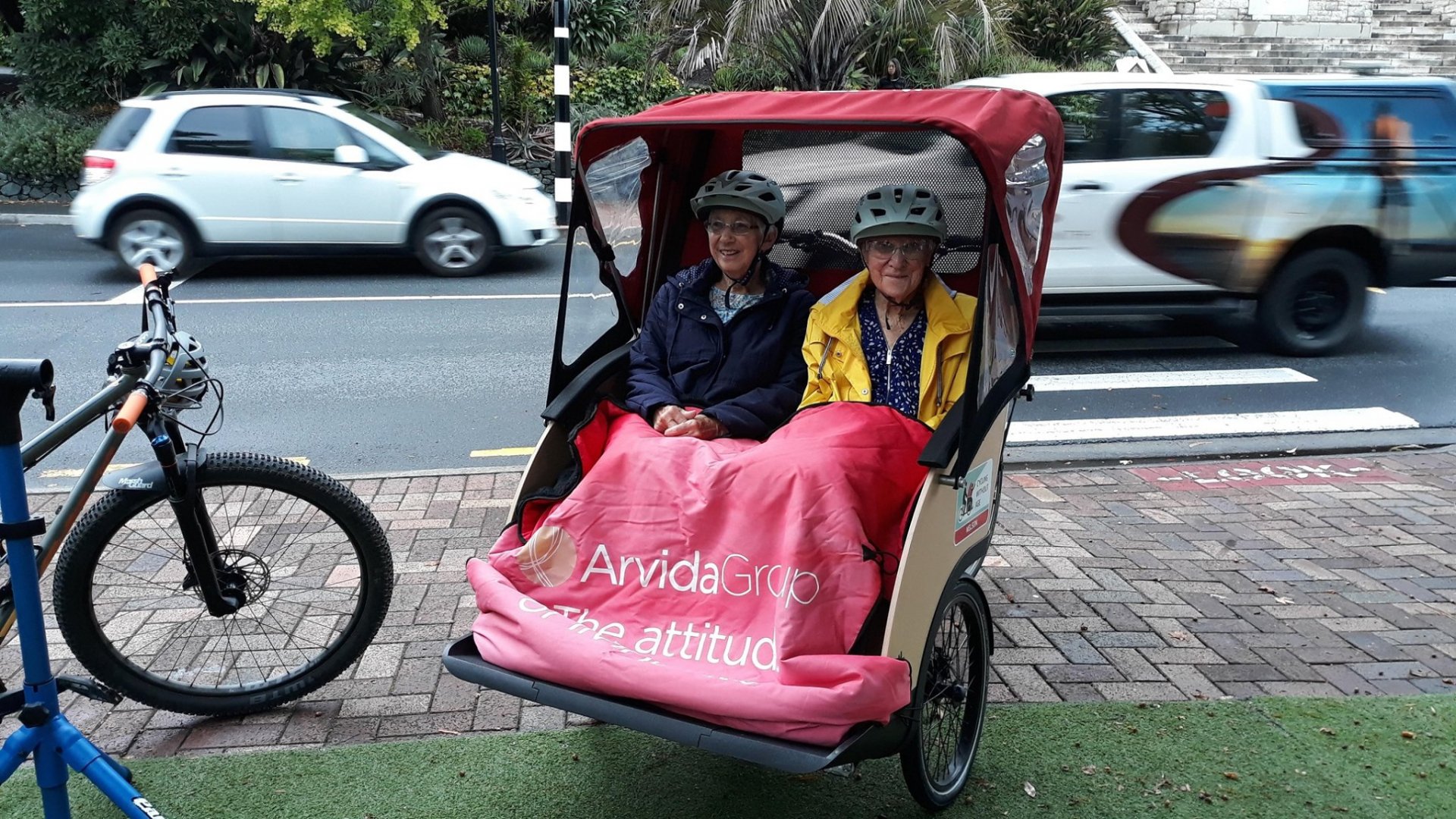 The 'Go By Bike Day' breakfast in 1903 square recently, was a great success with over 120 people showing up by bike to take part in the free event that celebrates living an active lifestyle.
Residents Iris Moyle and Averil McDonald from The Wood Retirement Village (pictured) arrived in style, comfortably wrapped up with a great view of the road ahead, their transport was The Wood Retirement Village's trishaw, piloted by a volunteer cycle pilot.
Their morning ride was rewarded with a fresh coffee and music performed live by the Plinkers.

The trishaw, based on a cycle rickshaw is used as part of the Cycling Without Age movement started in 2012 in Copenhagen by Ole Kassow. 
With a cyclist driving and two passengers seated in front, the purpose is to enable people with limited mobility the opportunity to still get out and about on a bike. 
If you would like to give the trishaw a go, The Wood is looking for volunteer pilots (full training provided) – if you are a confident cyclist this could be you: Email nathan.davis@thewood.co.nz to find out more.
The 'Go By Bike Day' event, coincides with the 'Aotearoa Bike Challenge 2021' that is happening throughout the month of February across New Zealand. 
For more information on how you can be part of it visit: https://www.lovetoride.net