Rutherford Street detour changes
25/08/2022 4:04pm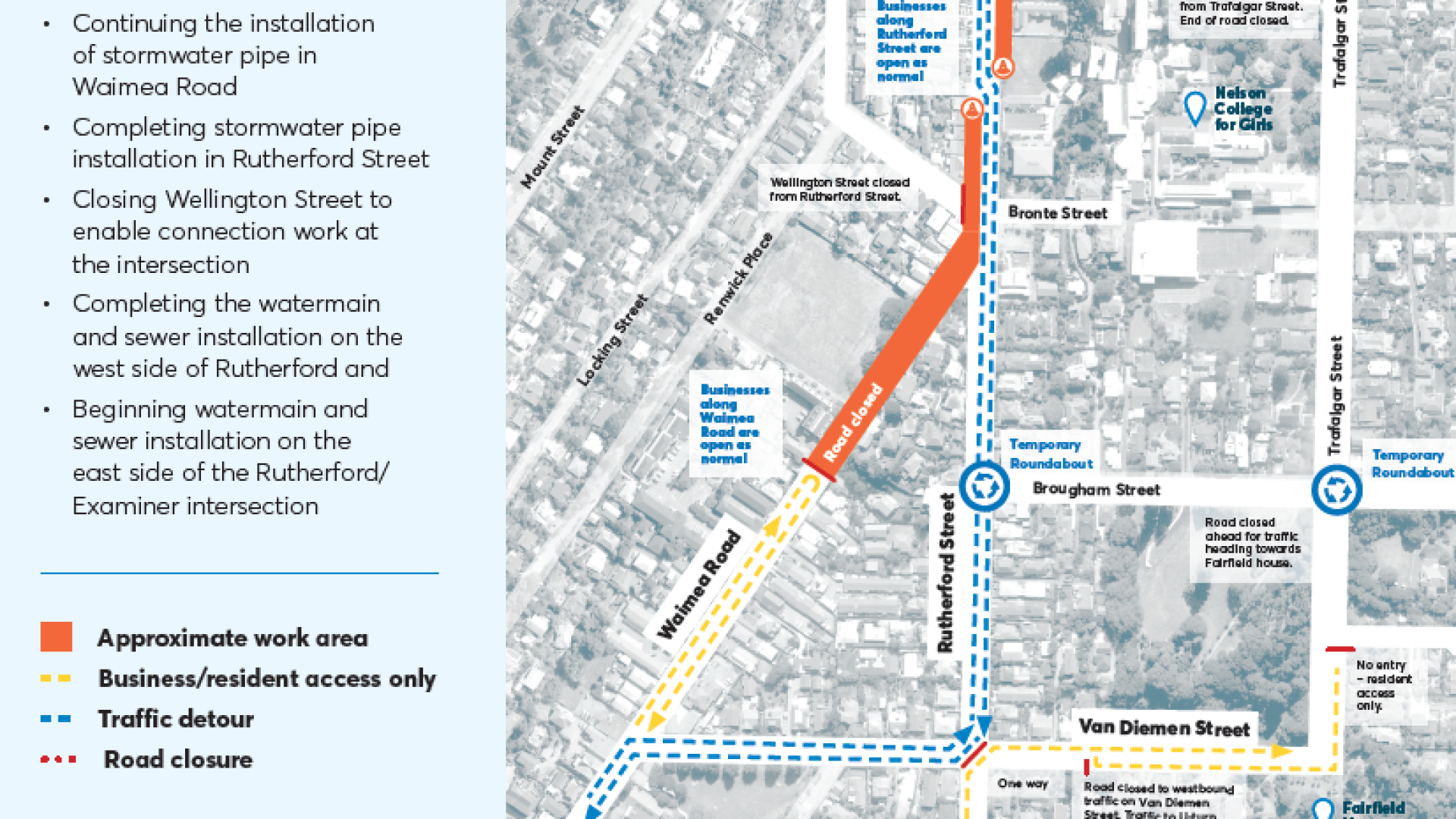 We've achieved a lot during Phase 1 of this important infrastructure upgrade.
Work to install stormwater, wastewater and water supply pipes is underway, and we've installed a large stormwater chamber at the Rutherford/Examiner intersection. 
As we move into Phase 2, we are slightly changing the detour routes. 
It's tough to say exactly when we will move into Phase 2 as the severe weather has meant a delay in work. Once an exact date has been confirmed, we will let residents and Nelsonsians know via our regular channels.
As always, please follow all posted signs and stay within the reduced speed limits. They are there to keep you and everyone around you safe. 
All businesses in the area remain open for the duration of the project, and parking is available along the detour route and near the road closure.
What's happening during Phase 2:

Continuing the installation of stormwater pipe in Waimea Road
Completing stormwater pipe installation in Rutherford Street
Closing Wellington Street to enable connection work at the intersection
Completing the watermain and sewer installation on the west side of Rutherford and
Beginning watermain and sewer installation on the east side of the Rutherford/Examiner intersection