Thank you Nelson Tasman students
22/09/2022 12:43pm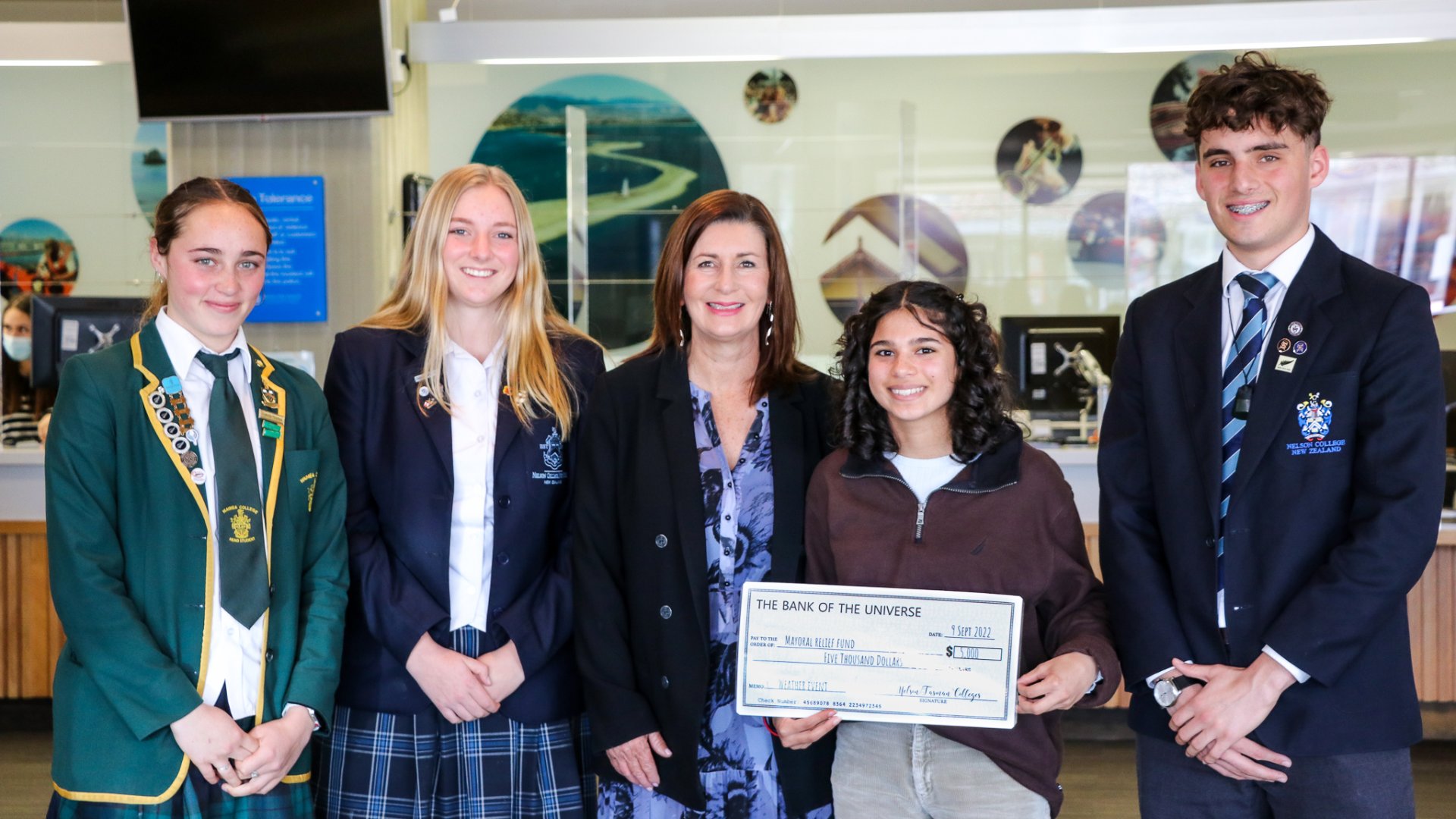 Mufti days at colleges across Nelson Tasman have raised an impressive $5000 for the Mayoral Relief fund.
Students from Nelson College for Girls, Nelson College, Waimea College, Garin College, Nayland College and Motueka High School all took part, and representatives from the schools recently met with Nelson Mayor Rachel Reese to present a "cheque" for the donation.
"The response from all parts of community in supporting the Mayoral Relief Fund has been fantastic," says Mayor Reese. 
"What a great way to raise funds. Thanks to all the students who participated."

Alongside raising money, many students across the region have also been involved with the clean-up efforts.

Nelson College student Matt Donald volunteered as a coordinator for the Student Army Working Bees and said he saw the damage caused by the weather event first-hand.   
"When you are on the ground with a spade and your gumboots and you see the amount of mud left behind on people's land, and in some cases, their homes, you get a sense of the recovery effort that's going to be needed for Nelson.

"It's been incredible to see people volunteering their time to lend a hand, but also to see the generosity of people willing to contribute financially to those in need. We hope this donation will help get people back on their feet."

To date, $650,000 has been donated to the Mayoral Relief Fund by 899 individuals, businesses and organisations.

Mayor Reese urges those affected to not hesitate to apply.

To donate to the Mayoral Relief Fund, or to apply for aid, visit Shape Nelson. Alternatively, you can make a quick $3 donation by texting 'STORM' to 3493. Every little bit helps.