Toxic algae caution for Maitai River
20/12/2022 12:20pm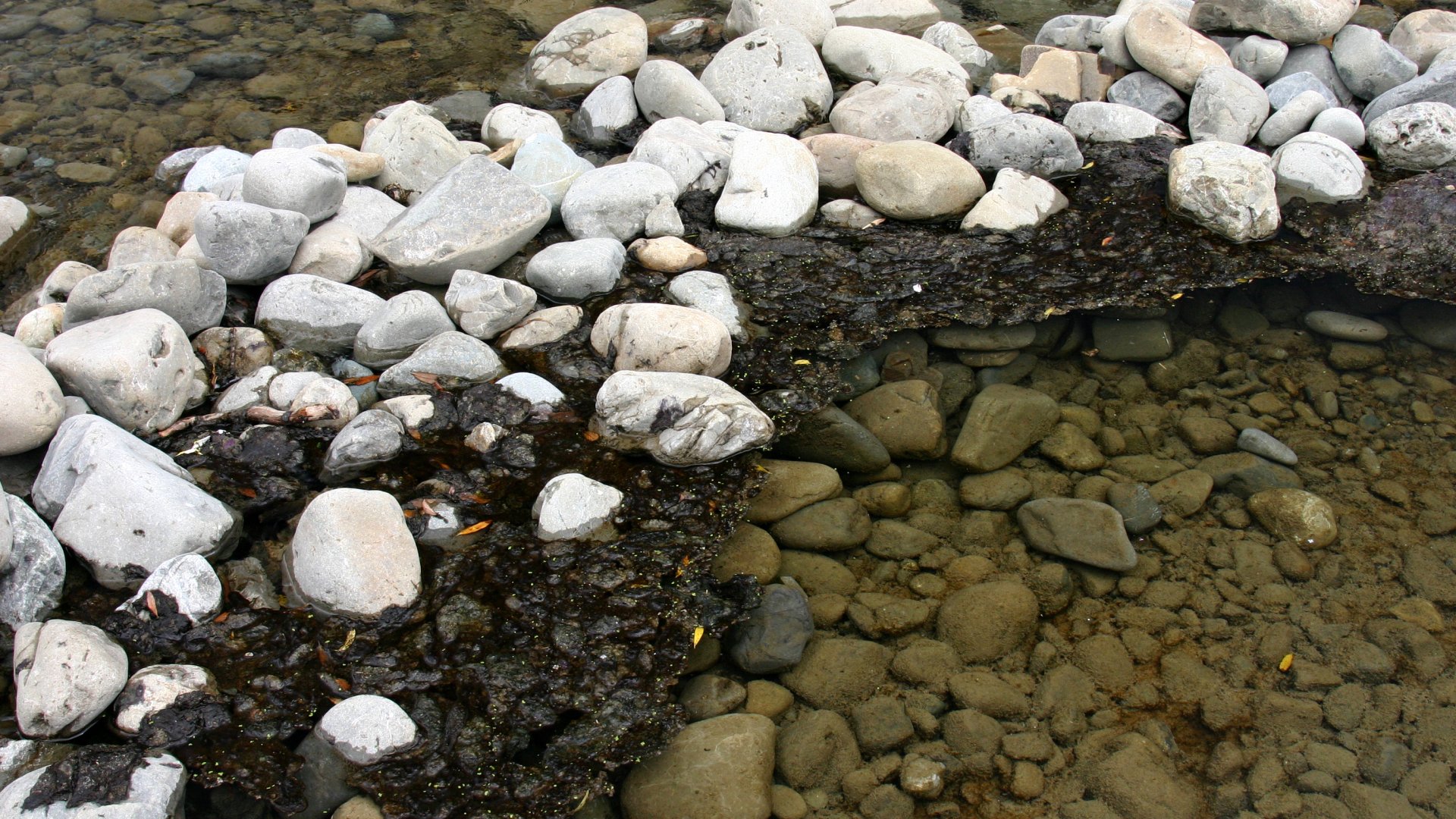 Council monitoring has found moderate to high levels of cyanobacteria throughout the Maitai River, especially in the lower reaches around Avon Terrace.
These algae blooms create black, green or brown slime on rocks, or brown or black 'mats' at the river's edge that have a velvety texture and musty smell that can attract dogs to lick or eat them. Council officers have observed the presence of floating mats, which elevates the alert status to amber.

Te Whatu Ora Nelson Marlborough Health and Council recommend that people and pets stay out of affected areas of the river to avoid the potential contact with cyanobacteria mats. Toxic algae is harmful to humans and dogs when ingested; a piece the size of a 50c coin is enough to kill a dog.
Warning signs are up at affected areas. If you see toxic algae mats, avoid contact and keep your dogs and children out of the water.
Cyanobacteria, or toxic algae, are naturally present in all New Zealand waterways. During hot, dry weather, toxic algae blooms can form in rivers, making swimming sites dangerous for people and dogs.
What to do:
• Keep your dog on a lead and out of the water around affected sites.
• If you think your dog has eaten toxic algae, contact your vet as soon as possible as the toxins can take effect within minutes.
• If a person experiences a reaction to toxic algae, seek medical help immediately.
Council will continue to monitor popular river spots weekly, but please be on the lookout for signs of toxic algae at any river sites you choose to visit, including popular swimming and dog walking areas at Avon Terrace, Dennes Hole and the Maitai Campground.
For more information go to nelson.govt.nz/toxic-algae