Tuku 21 Whakatū Heritage Month success
29/07/2021 10:16am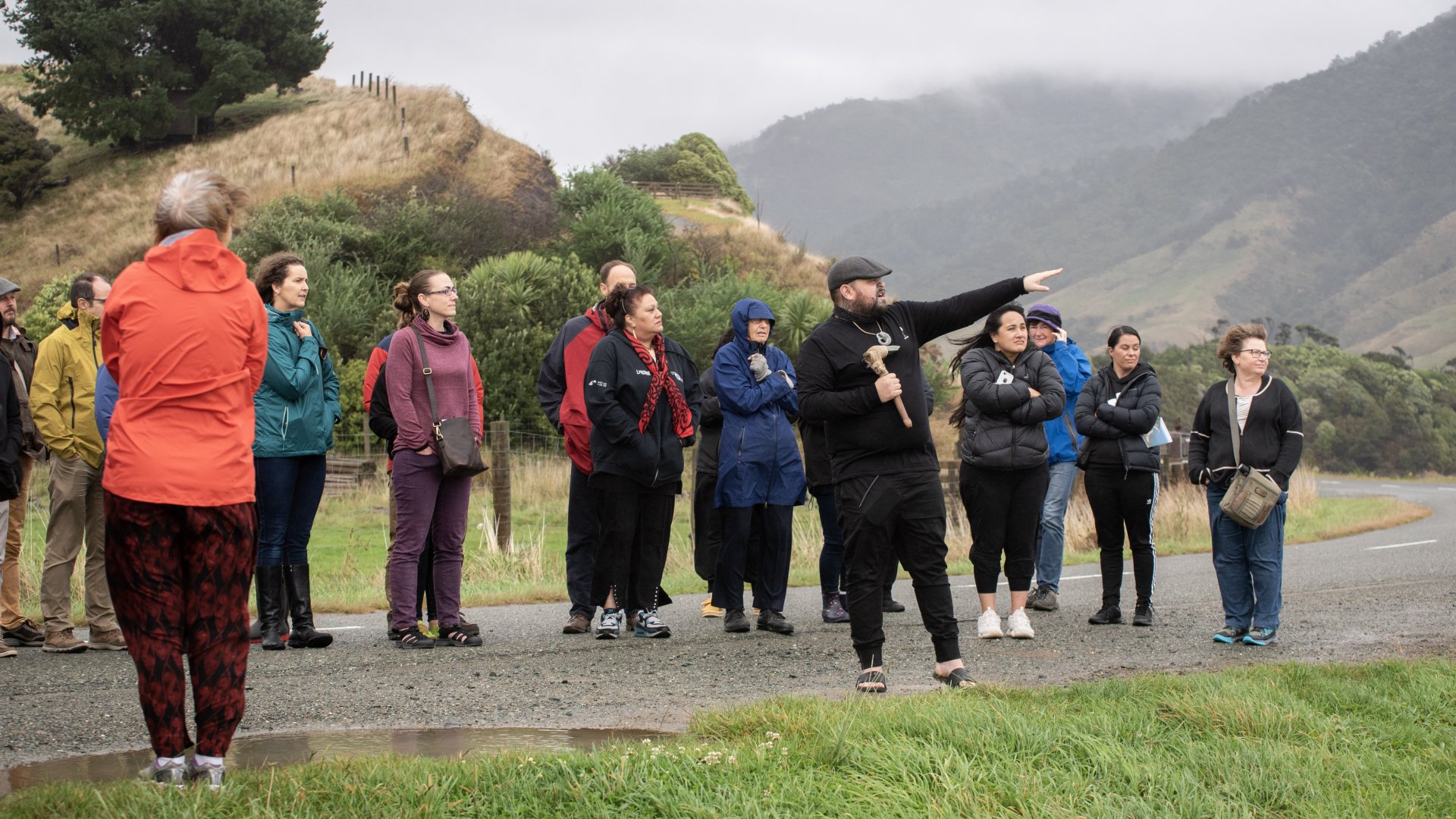 From explorations of family history to cultural sites of significance, a heritage fair and a journey into the legends, songs and craft of Te Tauihu – Tuku 21 Whakatū Heritage Month had something for everyone.
Whakatū Nelson's heritage month celebrations saw 6,007 people attend 69 events throughout the city during the month of April.

With a new name this year - Tuku 21 Whakatū Heritage Month – and a new look, Tuku 21 was an exploration, a celebration and at times, a behind-the-scenes look into Whakatū Nelson's unique and diverse history.

Nelson City Council Community and Recreation Committee Deputy Co-Chair Trudie Brand said the heritage month celebrations had returned better than ever after last year saw it become a virtual celebration due to COVID-19.

"There was a fantastic array of events this year, particularly those looking at different aspects of our heritage that haven't featured in the event before. It's an exciting evolution for the festival, which started as just a single week of events. I can only imagine next year is going to be even better."
This year saw Ngāti Kuia host the Ngā Tohu Whenua, Sites of Significance bus tour, as part of the Tuku 21 events. 
The free tour, guided by Hamuera Robb, was booked out and saw event-goers visit six sites around the city and hear pūrākau (stories) from the land.


Also new to the programme this year was the Nelson-Tasman Filipino community's cultural performances, costumes and food at the Phillippine Cultural Celebration day, and the Cawthron Institute celebrated a century with a range of special events.

Community and Recreation Committee Deputy Co-Chair Yvonne Bowater said the heritage celebrations helped to grow our cultural understanding as a community.

"It was fantastic to see the range of first-time events happening as part of Tuku 21 this year. We have so many diverse communities that enrich our local cultural heritage, and this is an opportunity to share stories."

Surveys carried out at the events showed 75 per cent of respondents scored the event they attended a five out of five, and 66 per cent attended more than four events, suggesting the programme's variety meant there was plenty to keep people coming back.
Expressions of interest for next year's event, Tuku 22 Whakatū Heritage Month, will open in October 2021.