Unwinding a reliance on pallet wrap
22/07/2021 3:20am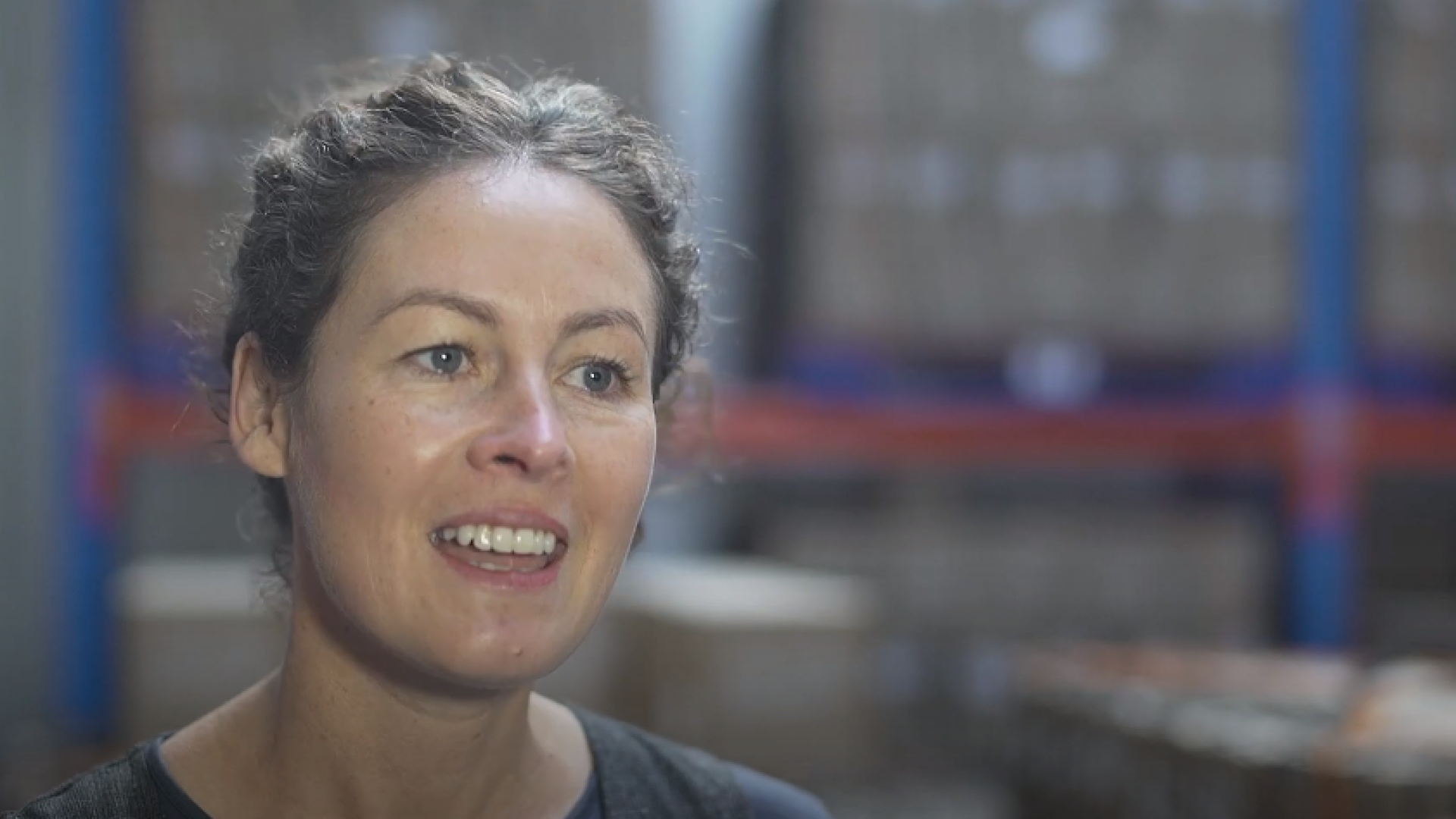 The Chia Sisters are among those who have received a grant from Council's Rethink Waste grants trial.
Chloe van Dyke, one half of the Chia Sisters, tells us how they put it to use, replacing plastic pallet wraps with reusable pallet covers for all in-warehouse movements.
Pallets of goods are a factory staple – an efficient and effective way to move large amounts of goods safely and economically for both transport and storage.

But, with any load, it's got to be secure. For the Chia Sisters, this meant wrapping each pallet load of cartons with about 30 metres of single-use plastic wrap.

"I'm always looking at the business and where we can reduce our footprint, and plastic pallet wrap popped out as an area to improve," Chloe says.

She looked into alternatives and settled on reusable covers made by NZ Safety Blackwoods as the easiest, most sustainable option for the business and their team.

"Before we had someone who would do it manually – going around and around with 30m of plastic. Other people have automatic machines, but we were doing it by hand. Now it's just a net that goes over the top, and you pull a drawstring.

"It was something that already existed; you just need to think about it in order to make it happen."

The nets cost about $70 per cover, and there is a discounted collective rate for those who are part of the Businesses for Climate Action group. This is where Council's Waste Minimisation Grant funding was put to use for the Chia Sisters.

"Something like this makes financial sense in the long term because we're not going to need to buy extra pallet wrap for internal movements, but often businesses like us don't have that extra money up their sleeves to invest. The Rethink Waste grant helped us make that investment that will help us in the long term."

The covers are used for all their internal warehouse product movements, and Chloe estimates the change will save about four cubic metres of single-use plastic this year.

Next on the agenda is to look at an alternative solution for pallet transport throughout New Zealand, which still requires plastic wrap.

"The way we do business has got to change. Single-use just has to go," she says.

For a look at the new pallet covers, see the video on the Nelson City Council YouTube channel.