Your new Council!
18/10/2022 12:28pm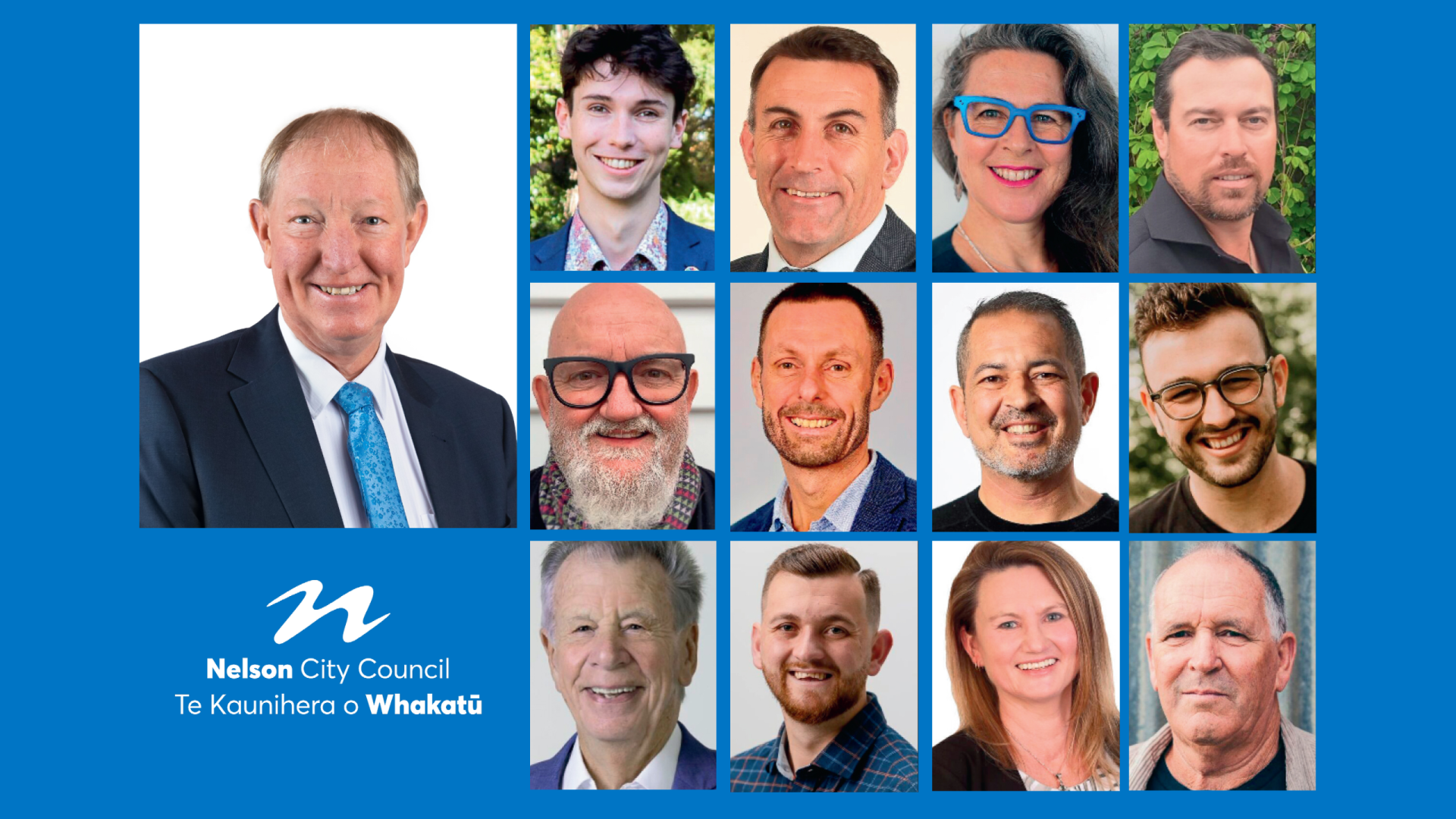 Congratulations to Hon Dr Nick Smith on winning the race to become Nelson's Mayor.
The dust has now settled following a well-fought campaign, and Mayor-Elect Nick will lead a team of 12 councillors, some of whom you will already know and others you will get to know over the coming weeks.
The new Council will be officially welcomed to the organisation on Friday 28 October ahead of their first Council meeting for the triennium. 
The inaugural meeting, which is open to the public, is being held at the Trafalgar Centre, Northern Extension, with people gathering from 11:45am. Elected members will take part in a Whakatau before being sworn in.
Mayor-Elect Nick says he is looking forward to getting his team together to take on the new triennium.
"My top priority is the rebuilding of our city after the devastating August floods and landslides. We also have a huge job ahead in rebuilding confidence around the Council table, with our staff, team and with our community."
Nelson City Council Chief Executive Pat Dougherty thanked all who took part in the election.
"To everyone who stood for election, and all the staff who worked hard on it - thank you. We'd like to acknowledge your efforts, the time and energy you put in and the constructive conversations we've had as a community as a result."
The local election in Nelson looked very different in 2022 with Single Transferable Vote and a ward system being introduced for the first time. With all votes now counted, the turnout was 51.14%, with 20,084 voting papers returned. This was comparable to the last two elections.
Mayor-Elect
Council - At Large
Rohan O'Neill-Stevens
Tim Skinner
Rachel Sanson
Council - Central Ward
Pete Rainey
Aaron Stallard
Matty Anderson
James Hodgson
Council - Stoke-Tāhunanui Ward
Mel Courtney
Campbell Rollo
Trudie Brand
Matthew Benge
Council - Whakatū Māori Ward