Major upgrade to Salisbury/Champion Road roundabout underway
02/12/2020 10:15am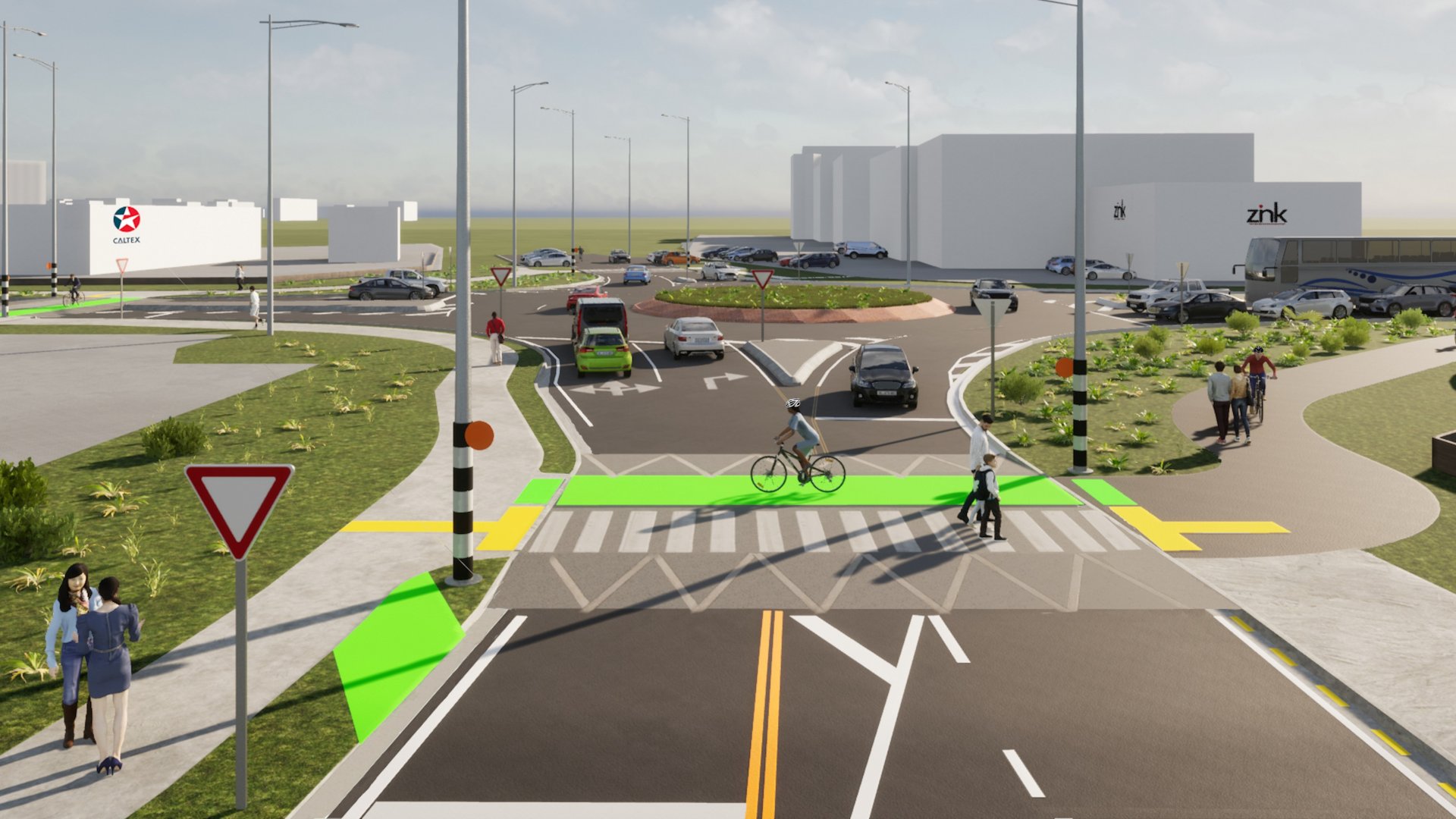 Tasman District Council contractors have begun work to improve the roundabout at the intersection of Salisbury and Champion Roads. This will include adding extra lanes to cope with increasing traffic, work to make it safer for cyclists and pedestrians and taking the opportunity to make improvements to the water supply reticulation and other services at the same time.
Stage One of the works occurs prior to Christmas. Disruption will be minimal as it mainly involves work on the water supply alongside the road and construction of a one-way access road off the Richmond Deviation (SH6) into Champion Road west (by the Richmond Aquatic Centre). 

Stage Two starts in January 2021 and will have an impact on traffic flow. Work at the roundabout will be done in four sections so the directions you will be able to travel in will change as the work progresses.
Two things will stay the same throughout the project:
You will always be able to go straight through the roundabout travelling between Richmond and Stoke.
You will not be able to turn right from any direction on the roundabout.
Traffic will move more slowly through the works due to speed restrictions and lane changes, so consider taking an alternative route if one is available.
A temporary roundabout will be installed at the Templemore/Salisbury intersection to accommodate traffic detoured from Champion Road, via Kareti and Templemore Drives.
The work is scheduled to finish by July 2021.
This project is managed by Tasman District Council. Construction queries or urgent issues can be raised with Fulton Hogan on 547 9789, and more general queries about the project can be answered by Tasman District Council on 543 8400.
For a map showing the temporary road layout in place from January visit: