Welcome Cloak to adorn Pūtangitangi Greenmeadows
14/04/2021 1:45pm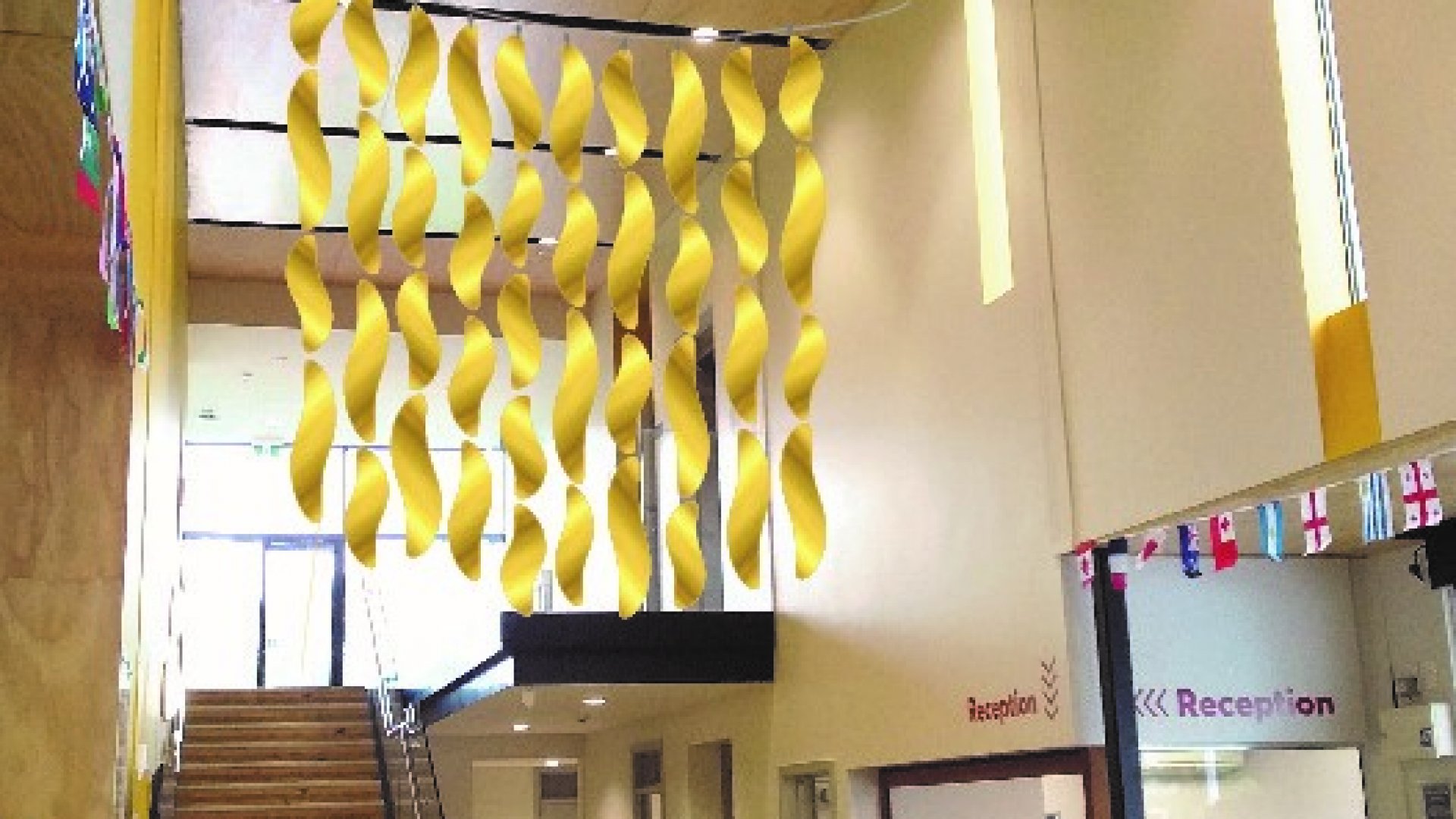 Whakatū Nelson's Welcome Cloak artwork has found a new home.
The Cloak will be displayed inside the main entrance of Pūtangitangi Greenmeadows Centre.
Work to organise the artwork's installation is underway now and is expected to take place in the next few months.
Nelson Mayor Rachel Reese said finding a suitable new home for the Cloak had been a long process, but worthwhile to find the right new home.

"The Welcome Cloak symbolises hospitality and respect to visitors. In its new position, it will welcome visitors to the Pūtangitangi Greenmeadows Centre. It's a community artwork, and it's important that it is displayed where it can be enjoyed by the community, but in a way that doesn't cause it any further damage."

The Cloak, made up of strands of gold "feathers", is associated with traditional korowai and complements the Centre's name "Pūtangitangi", gifted to the Centre by iwi when it opened.

Traditionally, the site of the Centre was home to wetland birds and pūtangitangi refers to the paradise shelduck. In keeping with this theme, the rooms inside the Centre have been named after native birds.

Once hung, the Cloak will be formally blessed by iwi and gifted a Māori name. The time and date of this ceremony has yet to be set.

Nelson artist Adi Tait, who designed the Cloak, said; "I'm really happy it has been able to find a new home and I hope it is enjoyed by visitors to the centre for many years to come."

The Cloak was originally hung over Saltwater Creek but was removed after wind caused the artwork to become entangled, resulting in the need for repairs.

The artwork was to be relocated to a new, static position on the outside of the Millers Acre building, but an alternative location was sought when water-tightness issues meant the building required cladding repairs.

The size, weight, and engineering required to secure the Cloak meant it took some time to find a suitable new home to display the artwork.

Pūtangitangi Greenmeadows Centre was chosen following assessment from an engineer and architect, and with the approval of the artist, Council's Art Selection Panel, iwi and Centre management.