A new kind of 'zoom' meeting: city bike tour explores solutions for safer cycling
31/03/2022 12:53pm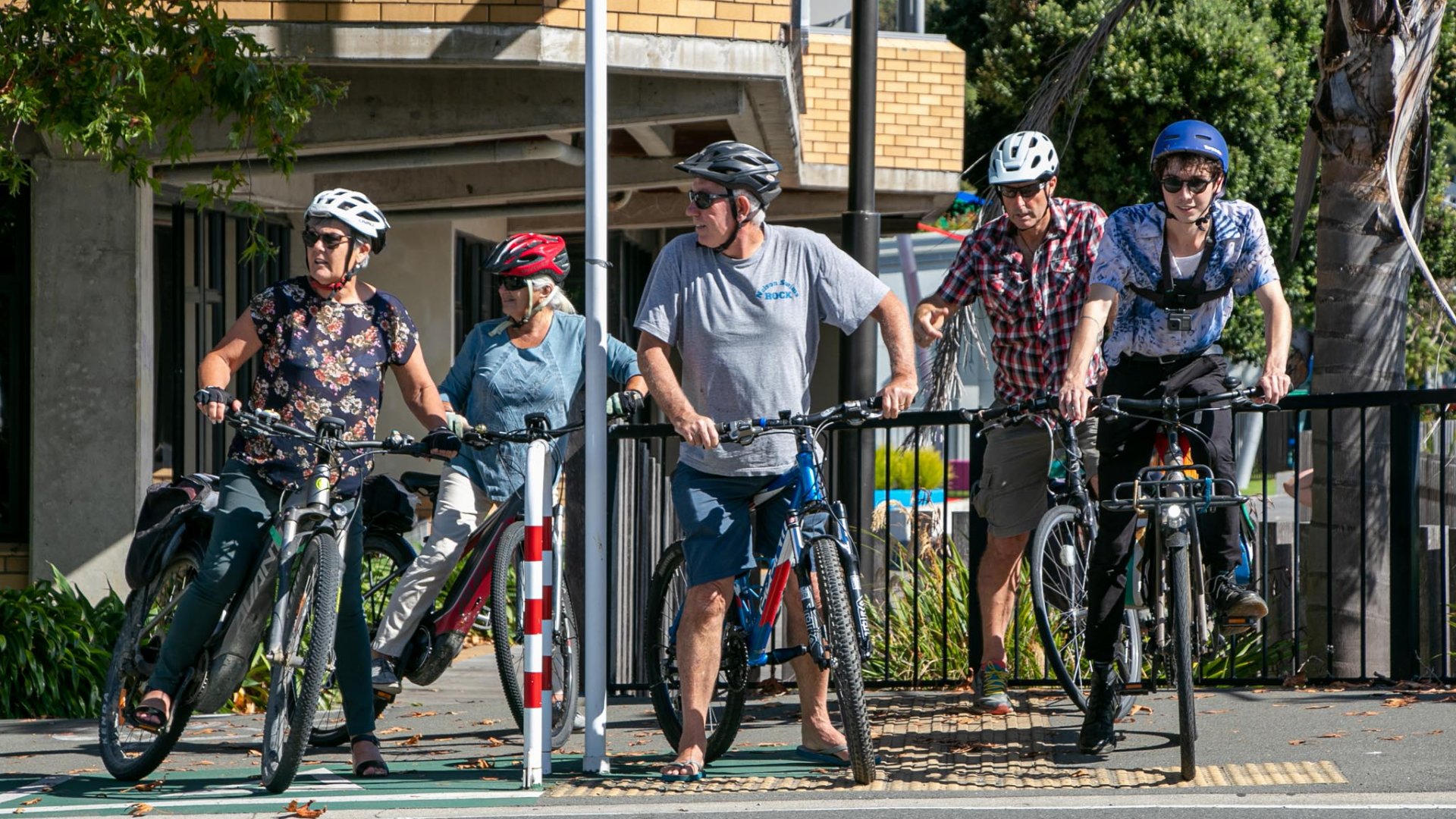 Bicycle Nelson Bays hosted Nelson City councillors Pete Rainey, Rohan O'Neill-Stevens and Brian McGurk, Council staff and others on a bicycle tour of Nelson City to explore what works and what doesn't when it comes to safe cycling in Nelson.
The group stopped at spots along the route to discuss issues faced by cyclists and pedestrians and solutions that would enable more Nelsonians to take up cycling.
Discussions also touched on how solutions for safer cycling should fit in with the needs of other road users.
Youth councillors from Nayland College joined Bicycle Nelson Bays on a previous tour of the city, and a future bike tour will see Nelson MP Rachel Boyack and other Nelson City and Youth councillors come along for the ride and discussion.