Members of Community Investment Funding Panel recognised
06/11/2018 3:26am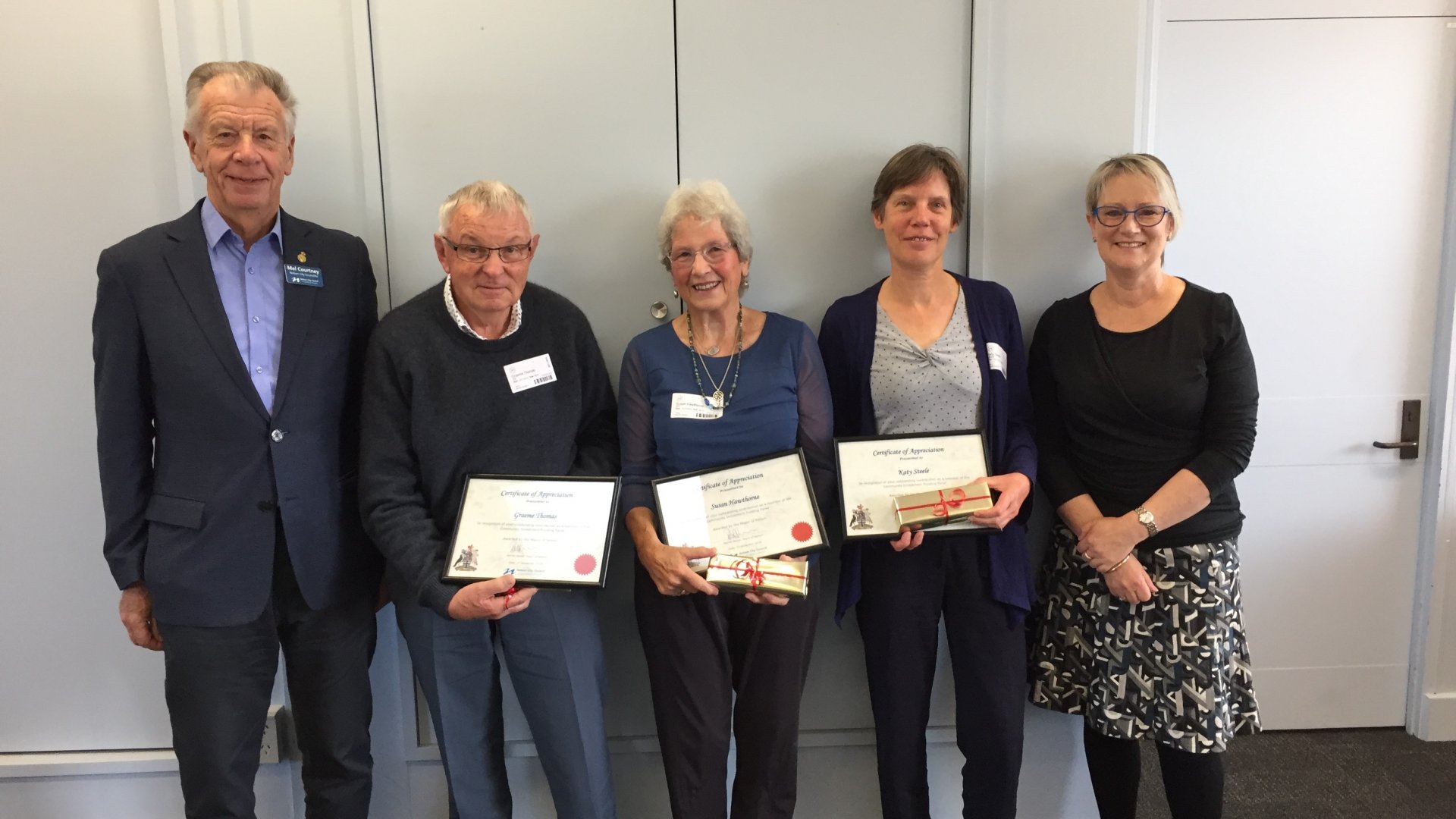 Thanks to the members of the Community Investment Funding Panel who were recognised recently for their service.
Community Services Committee Chair Gaile Noonan (pictured right) and Deputy Chair Mel Courtney (left), presented Graeme Thomas (L to R), Susan Hawthorne, Katy Steele and Rachel Saunders (absent) with a certificate and gift for their contribution over the last three years.

"The Community Services Committee very much appreciated the services of the panel, it's a challenging position. A big thanks to Graeme, Katy, Susan and Rachel for their time and expertise" says Councillor Noonan.

The panel has completed its term and recruitment of a new panel will be underway soon. 

For more information on the Community Investment Fund go to nelson.govt.nz/community-investment-funding