Mysterious backstories give vintage garments new life
07/12/2021 12:55pm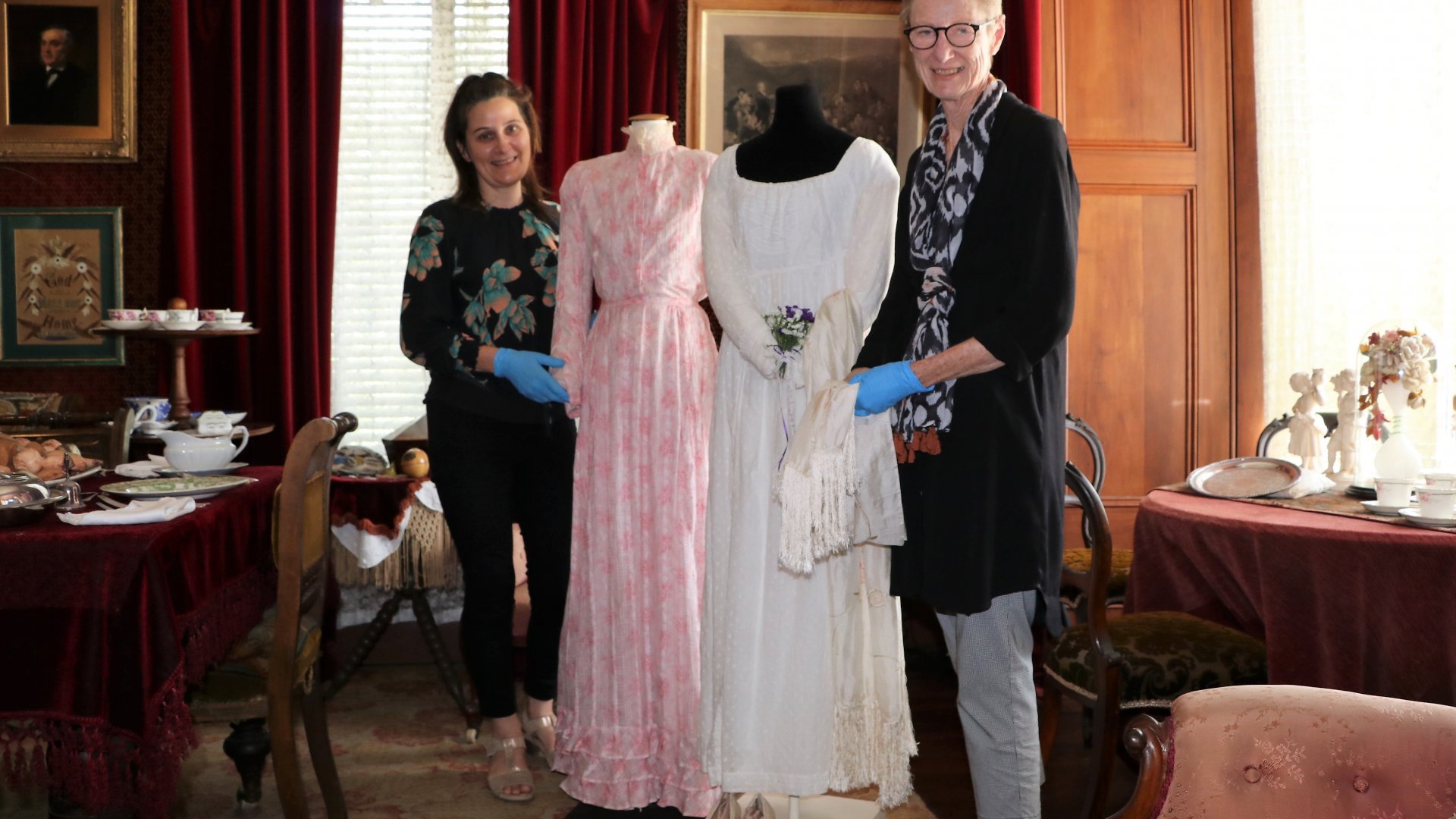 The history behind the dress comes to life at Nelson's Broadgreen Historic House in a new exhibition that shows there is more to garments than material and thread.
The Secret Lives of Dresses features sixteen garments, ranging from dresses to a soldiers uniform, from Broadgreen's extensive clothing and textile collection, carefully conserved and displayed among the house's rooms with an accompanying backstory.
But not all the stories are what they seem. 
Many of the garments have an unknown provenance, meaning some of the tales are true, but others are borrowed from the lives of the owners of other garments in the collection of historical figures, and others still are pure fiction.

The exhibition is based on The Secret Lives of Dresses, a novel by Erin McKean. 
In it, the main character inherits a vintage clothing store from her late grandmother and discovers she wrote fantastical and fabulous stories to accompany every dress she sold.

As with any display of textiles at Broadgreen, hours of planning and research is required. 
Many of the garments require stabilisation before they can be mounted for display, and Broadgreen is fortunate to have an experienced Textile Technician volunteer in Karen Richards.

Karen has spent about six months carrying out conservation on the displayed garments to ensure the fragile items would be ready for their public debut.

Heritage Facilities Curator Māhina Marshall says it's up to visitors to Broadgreen's exhibition to guess which stories truly belong to the garments on display.

At the end of their tour of the house, visitors will be able to see if they guessed correctly and find out the truth behind each garment.
"The exhibition is a great opportunity to showcase clothing that has never been on public display, and it's a bit of fun. Visitors are treated to beautiful outfits, fashion history, a spot of mystery and a little dash of trickery," Māhina says.

The Secret Lives of Dresses opened on 30 November and will run through to April. 
Please note, vaccine passes are required to enter Broadgreen House. A 1m physical distancing rule and mask-wearing also applies.