Nelson City Council's composting workshops blooming success
29/07/2021 11:18am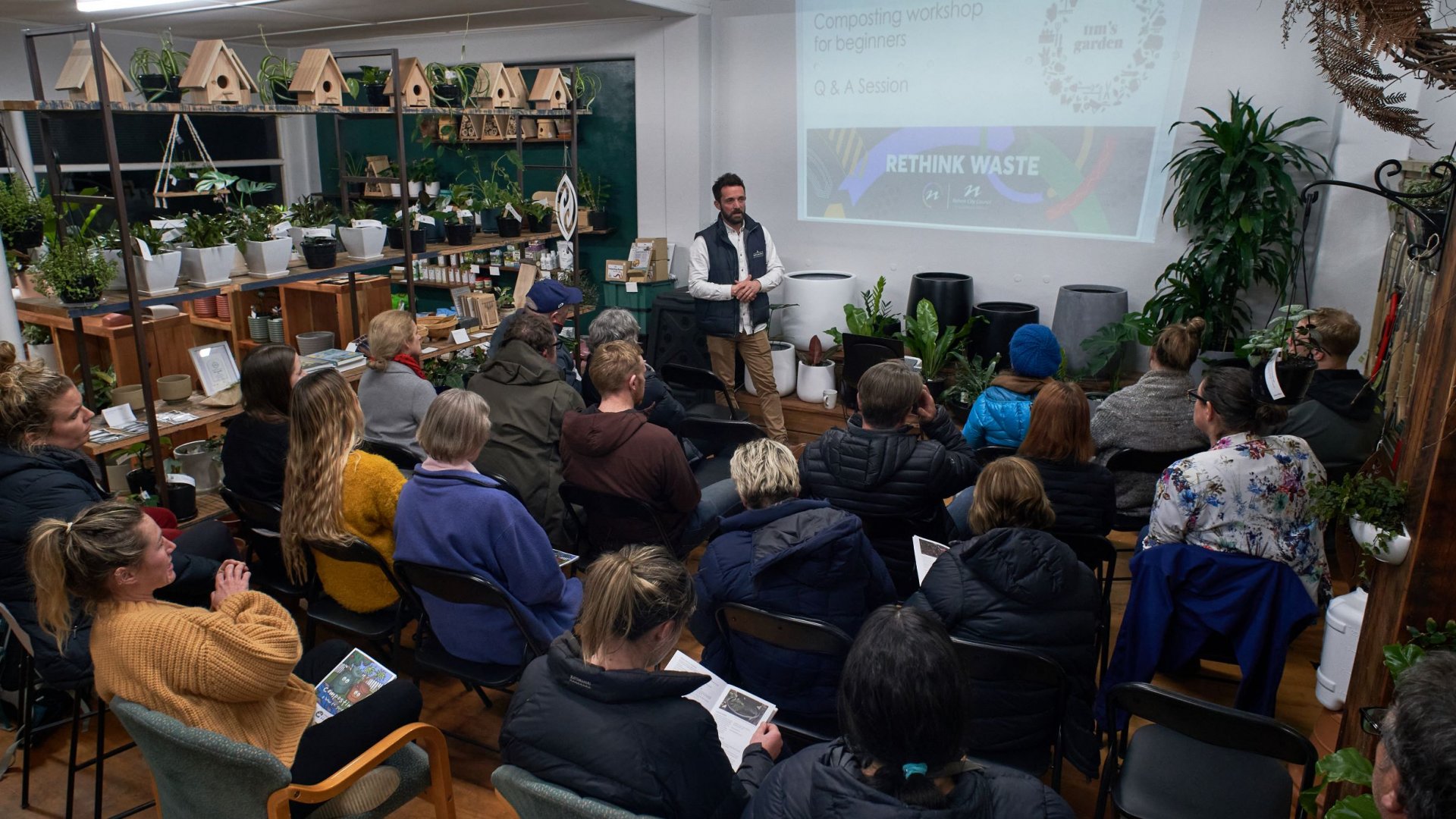 Beginner's composting workshops have been blooming as Nelson's budding home composters dig into making their own nutrient-rich soil.
The monthly one-hour workshops, hosted by Tim's Garden and sponsored by Nelson City Council's Rethink Waste programme, have seen about 150 home composters learn how to save money and reduce greenhouse gas emissions through composting in the past year.
Tim's Garden director Tim Morozgalski says the workshops cover how best to produce compost, how easy it is to compost at home, and what to do with it in the garden.
Tim says the most common questions asked are around pests, smell and what is best to put in the compost.

"People are surprised by the amount of green and kitchen waste that worms can break down daily.
"What really seems to strike a chord with attendees is when we explain that any amount of home composting will help improve their environmental impact and build healthy soil in their gardens. 
Landfills are a last resort for green and kitchen waste."

More workshops are planned for the rest of the year, with the next two coming up on 14 August and 7 September.

Once attendees are equipped with their new composting know-how, they can take advantage of the $20 Council subsidy on compost bins, worm farms and bokashi buckets available at local retailers. 
To book a space in the upcoming workshop, go to the Eventbrite website.